NBA Playoffs 2018: LeBron James Leads Cavs To 104-100 Win Over Pacers, Series Tied At 2-2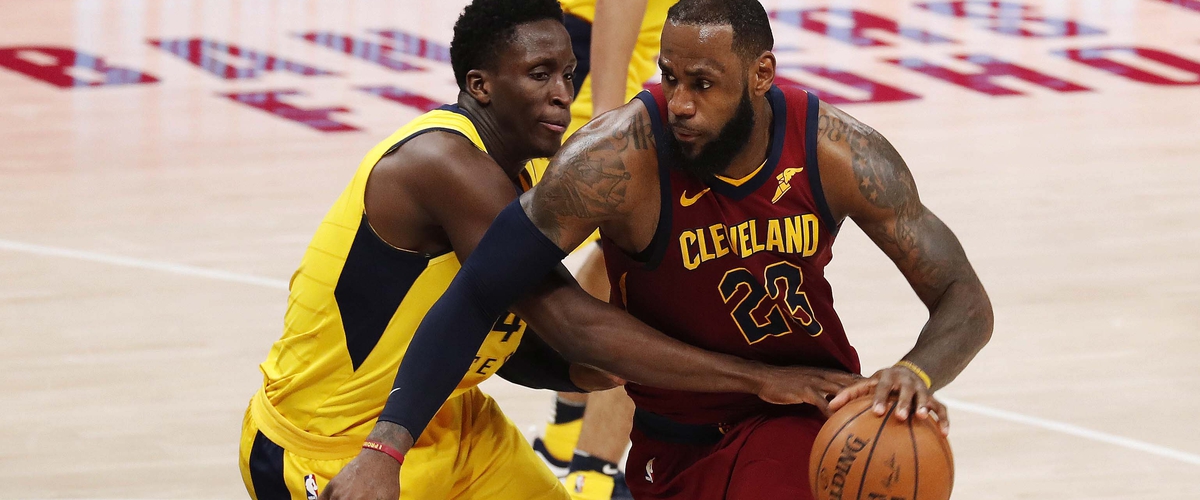 LeBron James led the Cleveland Cavaliers in turning back a tough rally by the Indiana Pacers during the final quarter of Game 4 of their 2018 NBA Playoffs first-round series, coming away with a hard-fought 104-100 win at the Bankers Life Fieldhouse on Sunday. The series is now tied at 2-2.
James was three assists shy of a triple-double as he produced 32 points, 13 rebounds, seven assists, and two blocked shots in 46 minutes of play. The three-time NBA champion went 12-for-22 from the field but was 0-for-5 from three-point range.
Kyle Korver had a big game, sinking timely three-pointers during the final period when the Pacers tried to rally back in the game. The veteran shooting guard finished with 18 points, three boards, one assist, and two shot blocks as a starter.
LeBron's fellow All-Star, Kevin Love, struggled all throughout the match, only scoring five points, but hauling down 11 rebounds with two steals, one assist, and one block. J.R. Smith had 12 points and five boards as a starter while Jordan Clarkson also had 12 points, two rebounds, and one assist coming off the bench.
Pacers main man Victor Oladipo went 5-for-20 from the field but was still able to record 17 points, six rebounds, five assists, and two blocks.
All the other Indiana starters finished in double figures, namely Myles Turner, Thaddeus Young, Darren Collison, and Bojan Bogdanovic with 17, 12, 12, and 10 respectively. Domantas Sabonis and Lance Stephenson netted 19 and 11 points as substitutes.
The Cavaliers once again had a terrible third quarter as the Pacers outscored them, 28-20. Cleveland led at the half, 60-50, only to find themselves only up by two after three periods, 80-78.
"I mean we've had horrible third quarters all season," James said pre-game, as per the Cleveland Plain Dealer. "If I could put my finger on it, we'd change it. So you just hope going into the next time, coming out of the break that you play better."
Unlike in Game 3 when the Cavs wasted a 17-point lead to end up losing by two points, the team was able to overcome it this time around with James and Korver carrying the team at crunch time.
The series will be back in Cleveland for Game 6.
---