Nerlens Noel should be dealt to Suns.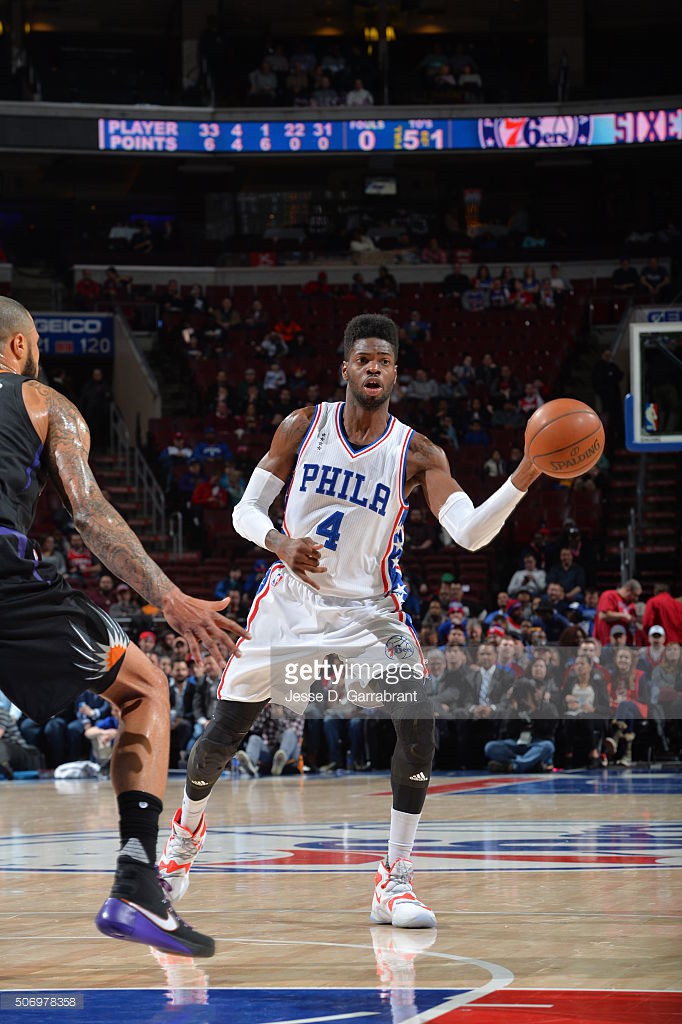 Nerlens Noel up against Sun's Tyson Chandler.
Phoenix Suns are currently fielding TJ Warren as power forward which make him an undersized in the position.

But still TJ Warren is able to be productive and leading the Suns in points and second in rebounds in the stretch of their first 4 games.

Noel are currently sidelined due to injury and having a minor injury and might come back next month. He is been in the trade discussion for over a year, and now with the

full strength of Joel Embiid, Jahlil Okafor and the arrival of Dario Saric,few playing time will be absorb by him.

Nerlens Noel will give the Suns great shot blocking , strong rebounding and aggressive inside. TJ Warren will permanently be as small-forward that some believe he can strive at it.

Noel and Alex Len could both dominate inside.

Suns can give to Sixers one of their reserves and future picks.
---