Here's How You Would Align a Grapefruit/Cactus League Divisional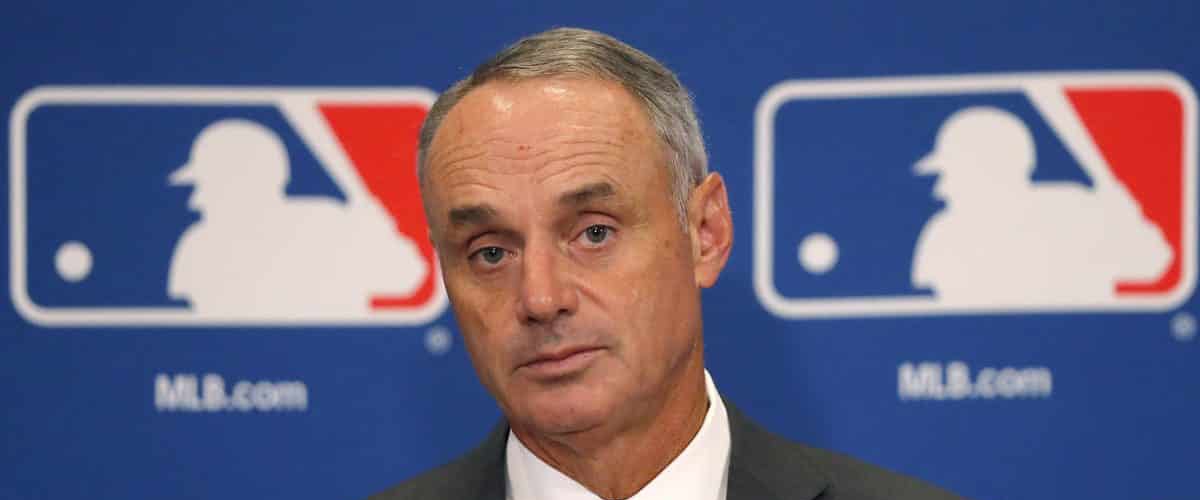 So, is the MLB really considering having fanless games in Spring Training sites, with the possibility of inviting them come August/September? Before I get into how to construct "divisions", here are some cons with Arizona/Florida only games.
1) Even if there are fans involved at some point, imagine sitting for a 3 hour game in Arizona in early August.
2) There could be a World Series such as Cubs-Cardinals, Yankees-Indians, Reds-Braves, etc which totally ruin the historical history books of baseball (this is a minimal factor since these teams would already have a shortened season)
3) Playing games in those weather settings would be awful for players, on top of isolation aside from playing
Most of the downside has to do with being isolated and being in the extreme heat of the summer, but there are no northern cities that have the capability of hosting 8 or more baseball games per day at parks that meet qualifications. Maybe in a place like Missouri where you have Columbia, Kansas City and St. Louis or Ohio where you have Cleveland, Columbus, Cincinnati among others, but nothing compares to these sites (I won't even mention New York for obvious reasons). But, if we were to re-align divisions for one season, how would that look? Here's my solution.
You could go based on spring training stadium location, but that could get complicated and is pretty meaningless with how close everybody is (plus a lot of teams share stadiums too), so I'm going as strictly based on real divisions as possible. Here they are:
GRAPEFRUIT AMERICAN:
Exactly the same as the AL East
GRAPEFRUIT NATIONAL:
Exactly the same as the NL East
GRAPEFRUIT FLORIDA:
Minnesota Twins, Houston Astros, St. Louis Cardinals, Detroit Tigers, Pittsburgh Pirates
The Grapefruit League would be pretty easy, since the entirety of two divisions are here, and then you just throw in the rest in the final division. By the way, the "Florida Division" is very intriguing with Minnesota, Houston and St. Louis all in one division. All three were division winners in 2019, and all three are projected to be pretty good as well. They'd destroy Detroit and Pittsburgh, but the Grapefruit American and National have bottom-feeders too.
CACTUS LEAGUE NATIONAL:
Exactly the same as the NL West
CACTUS LEAGUE WESTERN:
Texas Rangers, LA Angels, Oakland Athletics, Seattle Mariners, Kansas City Royals
CACTUS LEAGUE MIDWEST:
Cleveland Indians, Cincinnati Reds, Milwaukee Brewers, Chicago White Sox & Cubs
This is the (other) problem the Houston Astros cause, since them being in Florida (which is actually closer to them geographically than Arizona so it makes sense for them) but being in a West division screws up the Cactus League. The NL West can remain its' own division, but then things get trickier. I can't have a National League and American League division, since there are only three remaining National League teams. So, I went based on geography, which doesn't really matter here. I put the two Ohio teams with the three teams on Lake Michigan, and essentially put Kansas City in the AL West (they are in the AFC West, so it's not too unrealistic) and that's how I split up the six Central Division teams. Here is the other options which ignore the Leagues. By the way, the Midwest Division would be an absolutely wild division if it were real.
GRAPEFRUIT NORTHEAST:
Boston, New York Yankees & Mets, Toronto, Philadelphia
GRAPEFRUIT SOUTHEAST:
Tampa Bay, Miami, Baltimore, Washington, Atlanta
GRAPEFRUIT MIDWEST:
Same as Grapefruit Florida
This doesn't really change much except making a more difficult path for the Yankees.
CACTUS MIDWEST:
Same division
CACTUS CALI:
LA Dodgers & Angels, Oakland, San Francisco, San Diego
CACTUS WESTERN:
Kansas City, Seattle, Texas, Colorado, Arizona
I think these divisions show that the Grapefruit league is definitely the stronger of the two. Even with a slight realignment, the Dodgers are the clear favorite in the Cali Division, and the Western division just doesn't look that good. You have three bottom-feeders in one division, although Colorado would have a much better chance at bouncing back now. Would Arizona or Texas be the favorite here? Neither is a great team, but both had an outside chance at a postseason berth in a real 2020 season.
---