Houston Rockets' Future Outlook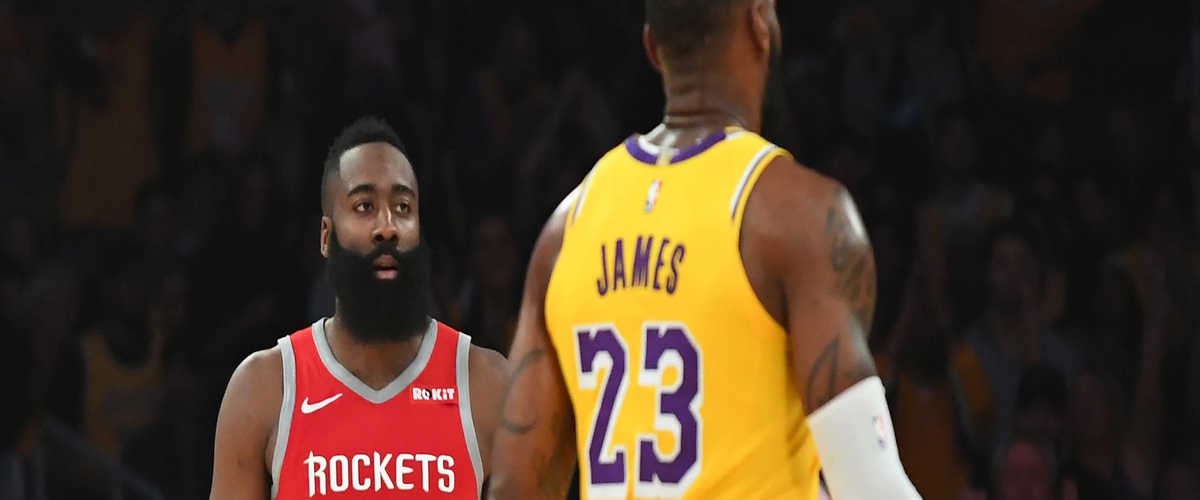 After discussing what the lottery teams are going to be facing going into the future, it's now time to discuss the postseason teams prematurely. However, I feel that doing this now also explains a bit about what is possibly at stake for teams. Will the Bucks' results actually affect Giannis' decision? If Philly fails, do they trade Embiid or Simmons? Does the small-ball experiment in Houston actually work? All of these are examples for the remaining NBA teams (and the Warriors, who likely will return next season to a much better standard of basketball) and why their future will be impacted by the playoffs.
Will the small-ball experiment in Houston actually work? In the regular season, it appears that it is working. In the playoffs, when teams play each other up to seven times in a row, it has yet to be seen. Are the Rockets, a team with two superstar guards with little playoff success on their own, capable of making it to the NBA Finals and possibly winning a ring when teams can size them up? No pun intended. And if not, what is next for the Houston Rockets?
WHO'S GONE: SF Thabo Sefolosha, C Tyson Chandler, F DeMarre Carroll, F Jeff Green, G Austin Rivers, F Bruno Caboclo
Houston really won't gain a lot of cap space here from these free agents, albeit there are a lot of notable names here. Green and Carroll both just came over as buyout acquisitions from non-competitive teams, and Chandler signed late in the off-season to a minimum deal and has barely seen the court. Sefolosha has seen a decent amount of time, but like the others he is old and doesn't see extended minutes. Rivers is the most impactful among the group, and currently he has a player option to stay, but shouldn't since he will see more money elsewhere. Everybody here is likely gone for good this summer.
WHO'S LEFT:
C-Isaiah Hartenstein
PF-Robert Covington, PJ Tucker
SF-Danuel House, Ben McLemore
SG-James Harden, Eric Gordon
PG-Russell Westbrook, Chris Clemons
So the main seven players the Rockets' use will be returning next season, barring trades, and they likely will continue to attempt this small-ball lineup in 2021. I mean, what other choice do they have? Westbrook, Harden and Gordon will combine to almost hit the salary cap alone next season, and then adding another $20 million combined from Covington and Tucker and you are definitely over the cap. Yeah, they will be able to score and pay salaries with the best of them, that's for sure.
WHAT'S NEXT:
I don't think they will go after any big men this off-season and will try and go for the small-ball lineup again next year since the main part of the gang will return. Aside from Clemons and Hartenstein, everybody returning has played at least 23 minutes per game and scores 7.5 points or more, so they are fine there. Creating depth on this roster will be the challenge, as Houston will need to go out and look for more "one more go" type of candidates nearing the end of their careers like Sefolosha or Green.
After this next season, McLemore and Tucker become free agents, and that's when we will really know if this small-ball phase is more than that. Should Houston fail to push further with this group than in the past, is it officially time to move on? Harden, Westbrook, Covington and Gordon are all 30 or older at this point, and aside from Harden it's hard to not see them declining somewhat. I also wouldn't give up on the Harden-Westbrook duo either, and would try and re-work the team one more time before they retire in 5-8 years or so. Maybe packaging Gordon's salary with Covington could get them another star, maybe a forward or a big man to help get them over the top? That's the direction I would take. Give it a try these next two postseasons, and then try and readjust one more time before tearing it all down. Houston has more time than people think.
---