Orlando Magic's Future Outlook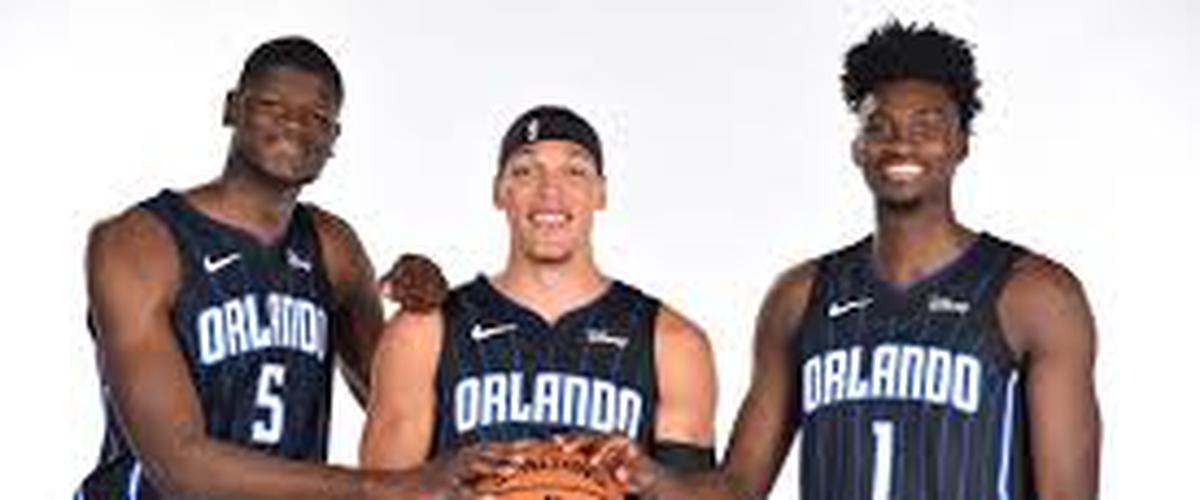 (From Google Image Search of "Orlando Magic")
After discussing what the lottery teams are going to be facing going into the future, it's now time to discuss the postseason teams prematurely. However, I feel that doing this now also explains a bit about what is possibly at stake for teams. Will the Bucks' results actually affect Giannis' decision? If Philly fails, do they trade Embiid or Simmons? Does the small-ball experiment in Houston actually work? All of these are examples for the remaining NBA teams (and the Warriors, who likely will return next season to a much better standard of basketball) and why their future will be impacted by the playoffs.
The Magic should not be a playoff team this season. I'm sorry if they are on track to "earn it" by being better than teams like the injury-plagued Wizards and Bulls or dumpster fires like the Hawks and Cavaliers, but this team is six games under .500 and not very good. Sure, they have missed DJ Augustin, Jonathan Isaac and Al-Farouq Aminu for many games, but that doesn't give them an excuse to be this bad. The Magic should be better, and while they are likely on a two year playoff streak, it's hard to give props to this front office. Let's see what they should do in the future.
WHO'S GONE: PG DJ Augustin, PG Michael Carter-Williams, G/F James Ennis, G/F Melvin Frazier, F Wesley Iwundu, F Gary Clark
This is a lot of the periphery of the Magic's roster, although it also means that they won't be able to change to much after this season. Augustin is the best player here, but he is getting old and lost his starting job to Markelle Fultz (which shocks me still). Still, he is a good veteran who would be useful. Carter-Williams won Rookie of the Year in 2013 and hasn't done anything since. Iwundu and Clark are both guys who are nice depth pieces, but not much more. Ennis has a player option, but only for $2 million and should try and get more money while he can. Frazier has a club option for less, but after two seasons of not playing much I'm not sure why Orlando would bother to keep him.
WHO'S LEFT:
C-Nikola Vucevic, Mo Bamba, Khem Birch
PF-Jonathan Isaac, Al-Farouq Aminu
SF-Aaron Gordon
SG-Evan Fournier, Terrence Ross
PG-Markelle Fultz
I'd say that these are eight of the ten best players on the Magic this season, with the two point guards included as well, so the Magic are going to be able to continue to build on this team. Fournier has a player option for $17 million, and while he could get more elsewhere on a pretty soft free agent market, I'm not sure that's likely. Isaac was starting to show promise before his injury, while on the other hand Aminu's contract doesn't look good anymore. Still, both returning will be welcome to this team that has been forced to start Iwundu and Ennis for 18 games and counting. Fultz is the interesting piece here, because if he can continue to improve he could wind up being a steal actually for the Magic.
WHAT'S NEXT:
Aside from Khem Birch, everybody who is (almost) guaranteed on the 2021 roster is intriguing for their own reasons. The Magic are set at the two guard, and likely won't do too much at point guard, but should they try and improve through adjusting up in the front court? It's a crowded group, and you have the promise of Isaac and Bamba, as well as the experience of Aminu, Gordon and Vucevic. Should the Magic blow up the team and try to rebuild quickly or trade the young players for win-now players? The easy answer would be the former, since what can you really expect to get from Bamba and/or Isaac as a win-now guy without totally Jedi mind-tricking another GM? The Magic have an expiring Fournier contract and some decent players to add as well. I think the Magic should try again, this time not being just good enough to not get a high draft pick.
---