Memphis Grizzlies' Future Outlook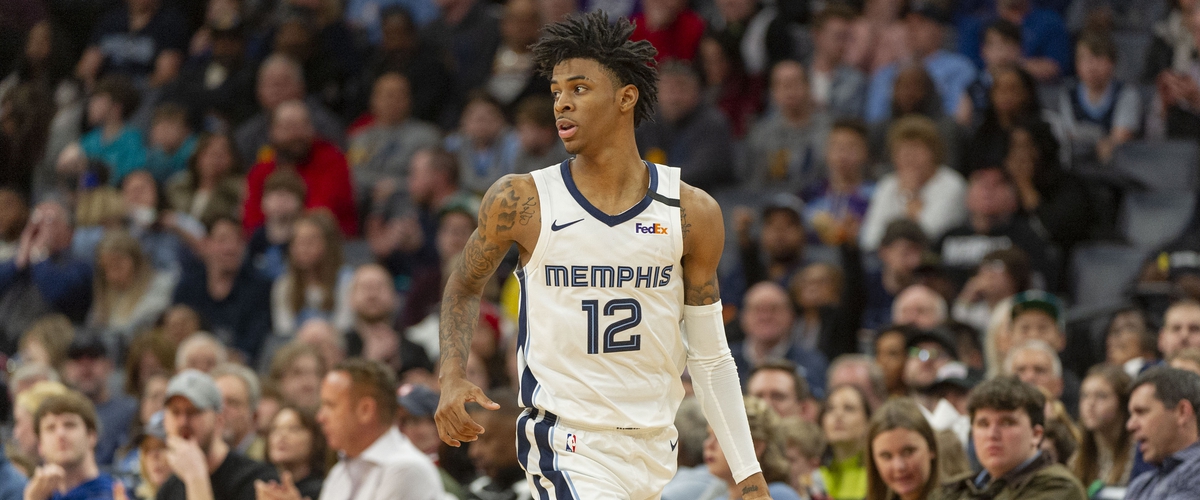 After discussing what the lottery teams are going to be facing going into the future, it's now time to discuss the postseason teams prematurely. However, I feel that doing this now also explains a bit about what is possibly at stake for teams. Will the Bucks' results actually affect Giannis' decision? If Philly fails, do they trade Embiid or Simmons? Does the small-ball experiment in Houston actually work? All of these are examples for the remaining NBA teams (and the Warriors, who likely will return next season to a much better standard of basketball) and why their future will be impacted by the playoffs.
Memphis is currently fighting for the 8th seed in the West from teams like the Portland Trailblazers, New Orleans Pelicans and San Antonio Spurs, but who honestly thought they would even be here right now? I know I didn't. Even with Ja Morant as a good player they took with the second pick, they still didn't appear to have a full roster of talent. Andre Iguodala was sitting out just a month ago because he didn't want to be here. They had guys like Solomon Hill and Miles Plumlee in training camp, who are among the most overpaid NBA players. And yet, they are just three games under .500 heading into the final quarter of the NBA season, already more successful than 2019. Let's see what next year looks like too.
WHO'S GONE: SF Josh Jackson, PG De'Anthony Melton, C Jordan Bell
Jackson and Melton are solid players, but losing them in free agency is not the end of the world. Jackson is currently making about $6 million, and after the start to his career he won't be making much more elsewhere. He will have a job because of his draft status and youth, but he has been a massive disappointment. He also was AWOL until after the trade deadline. Melton has had a solid season, and will likely get a raise from somewhere else. Bell has only played 21 minutes since being acquired from Minnesota at the deadline.
WHO'S LEFT:
C-Jonas Valanciunas, Gorgui Dieng
PF-Jaren Jackson Jr., Brandon Clarke
SF-Justise Winslow, Kyle Anderson
SG-Dillon Brooks, Grayson Allen, Marko Guduric
PG-Ja Morant, Tyus Jones
With the exception of the centers, this roster is really young still heading into next season. They won't have a ton of cap space, but also aren't very close to the luxury tax so some outside additions won't hurt Memphis. They also don't really have anybody signed for too long or making too much money, with Dieng easily being the most blasphemous remaining contract with one more season of $15.7 million. Memphis will need to pay Jackson Jr. and Morant in the future, but for now they can ride it out.
WHAT'S NEXT:
Long-term, Memphis is going to have to make some financial decisions on some of these players, but for now things are going as planned, even faster than expected. Most of the remaining players are signed for the next two seasons, and they also have plenty of draft capital from trades such as the Iguodala trade, Marc Gasol and Mike Conley trades. They also have a budding superstar at point guard, and solid young players surrounding him. I think the biggest decision this off-season for Memphis will be what do they do with Valanciunas or are they going to go with Josh Jackson or Justise Winslow at small forward? Memphis is still two years away of solid decision making and player development from being a potential contender, but things are going well and they have been doing those things right to this point.
---