Miami Heat's Future Outlook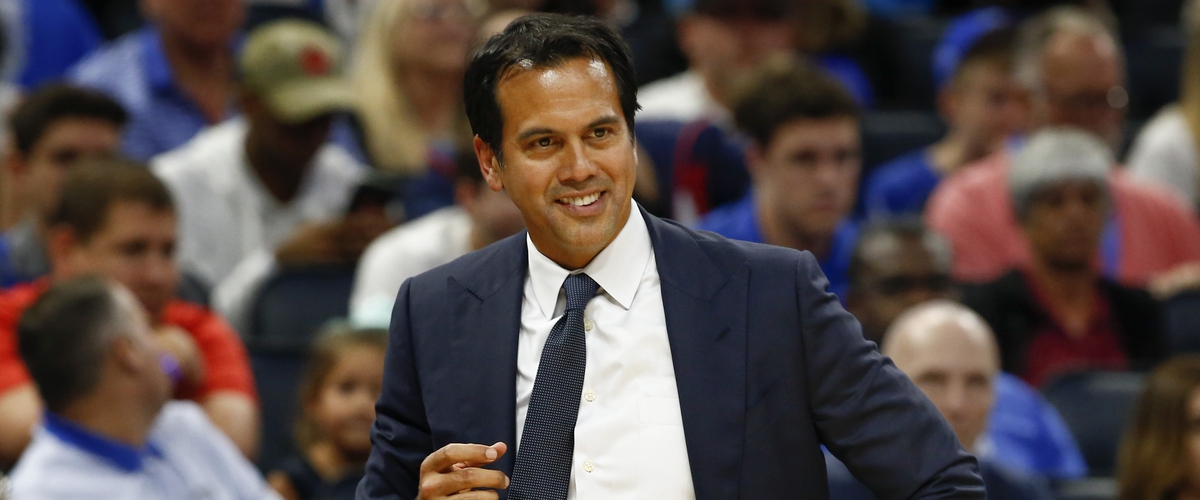 After discussing what the lottery teams are going to be facing going into the future, it's now time to discuss the postseason teams prematurely. However, I feel that doing this now also explains a bit about what is possibly at stake for teams. Will the Bucks' results actually affect Giannis' decision? If Philly fails, do they trade Embiid or Simmons? Does the small-ball experiment in Houston actually work? All of these are examples for the remaining NBA teams (and the Warriors, who likely will return next season to a much better standard of basketball) and why their future will be impacted by the playoffs.
The Heat were supposed to be a solid team, maybe something like what Indiana is doing was their ceiling going into the season. I mean, they had a couple of undrafted players getting big minutes and not a lot of perceived depth, so why would they be that good? I think that because of the success the Heat have had with this roster of Jimmy Butler and a bunch of "who are you" players, head coach Erik Spoelstra should be a Coach of the Year candidate, and Pat Riley should be an Executive of the Year candidate for finding these guys. For example, F Duncan Robinson was a role player at Michigan, and yet here he is starting 55 of 60 games and being one of two players to play in all of them. Here is a closer look at the Heat.
WHO'S GONE: PG Goran Dragic, F Solomon Hill, C Meyers Leonard, F Jae Crowder, PF Udonis Haslem, F Derrick Jones Jr.
C Kelly Olynyk also has a $12.5 million player option, but I think he will take it heading into his age 30 season and having a pretty average (at best) year. Either way, this is a big group to lose. Dragic is their second leading scorer and has played off of the bench giving the Heat an edge in the second unit against most teams. Leonard is the starting four when healthy, and a solid three-and-rim-protecting threat. Jones Jr. was the slam dunk champion this year, and has been a nice role player. Crowder came over from Memphis in the Andre Iguodala trade, and he's had a bigger impact in Miami than Iggy.
WHO'S LEFT:
C-Bam Adebayo, Kelly Olynyk
PF-Duncan Robinson, Chris Silva
SF-Jimmy Butler, KZ Okpala
SG-Andre Iguodala, Tyler Herro
PG-Kendrick Nunn
Adebayo joined Butler on the All-Star team this year, and believe it or not the big man actually is posting a 15-10-5 season which surprised me that he passes that well. Olynyk is obviously a question mark with his option, and he would actually give the Heat quite a bit of cap space if he left since only Butler and Iguodala make over $4 million next season aside from him. Most of these guys are young and overlooked, which is a lot of credit to them and the management.
WHAT'S NEXT:
Obviously they want to find another star to pair with Jimmy Butler and I guess Bam Adebayo, and they have the cap room to do it. Everybody knows the Heat want Giannis Antetokounmpo from the Bucks and are probably the most likely to do it if you ask me (a Bucks' fan by the way), but they definitely have room for a second star. Butler will be 32 by the 2022 season, but Adebayo will be 24, Nunn will be 26 and Herro will be 22, so youth will be a plenty.
The Heat don't really have much pressure until that off-season, because nobody thinks this team can get past the Bucks in the East (and probably not the Celtics either) and nobody thinks they are a real threat. So no pressure, but what now? The Heat should sign a bunch of one year deals to go after Giannis and fallbacks like De'Aaron Fox or Donovan Mitchell. Or, try and acquire Bradley Beal and John Wall together, since they will have close to enough cap space. The options are there for the Heat, and they should wait it out until they can pounce on their next attempt at signing a superstar.
---