Can neither of these teams win at home?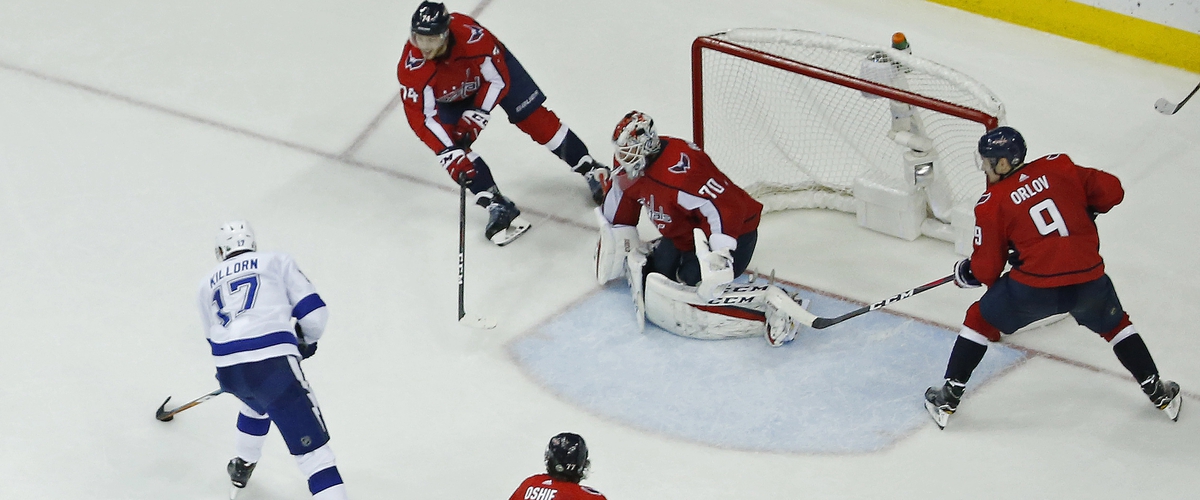 Four games into the NHL Eastern Conference Final, the series between the Washington Capitals and Tampa Bay Lightning is tied at two games apiece.
With the Bolts having home-ice for this round, you may assume that both teams held serve at home and won both of their home games. Guess again!
In one has already been a bizarre four games, the series shifts back from the nation's capital to Florida. However, Tampa Bay may want to stay in D.C. after the way they played Tuesday and Thursday night.
The Capitals, fresh off finally defeating the Pittsburgh Penguins and reaching their first conference final in 20-years, played great in Games 1 and 2 in Tampa.
Thanks to Alex Ovechkin's goal and assist, the Caps cruised to a 4-2 win to open the series. The Lightning looked lethargic and slow as the motivated Caps skated circles around the higher-seeded team and favorites in the series.
Game 2 looked shockingly similar as the visitors jumped ran away with it in the second period and piled on the misery in Amalie Arena during the third. Going into the second down 2-1, Washington scored five unanswered and cruised to a four goal victory.
Winning the first two games of a series on the road nearly guarantees a spot in the next round. But, back-to-back 4-2 victories from the Bolts proved the media and fans wrong as the series will shift back to south Florida Saturday night for Game 5.
This isn't something you will see often, but will either of these teams win a game at home? In the previous round on the Western Conference side, the Nashville Predators and Winnipeg Jets were road worries as the home team went 2-5 in the seven game series.
This series with the Bolts and Caps is looking incredibly similar. If Tampa can win at home tomorrow night (dare I say it) the series should be over in six games.
However, if the Capitals manager a third straight road win, this series is likely going the distance.
---