Colin Sexton will be an elite NBA point guard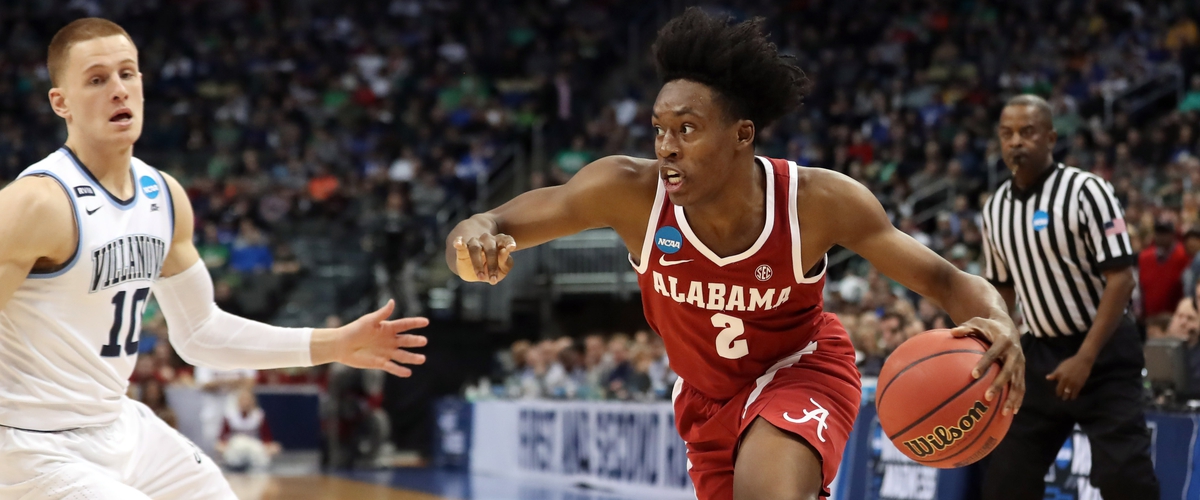 If your favorite NBA team needs a strong guard to come in and play frequently as a rookie, you're in luck, because this year's NBA Draft is absolutely loaded with talented guards.
While names like Luka Doncic, Trae Young, and Shai-Gilgeous Alexander might jump to the top of the board for many team's, point guard Collin Sexton proved in his one season on the college level that he can be an elite player in the NBA.
After watching both Sexton and Young for the majority of the NCAA season, I have to say, Sexton has the better raw talent, skills, and ability than Young. I am sure this will anger many of you reading this right now, but hear me out.
Sexton had a better overall body of work compared to Young at Oklahoma.
Trae Young burst onto the scene early in the season dropping ridiculous numbers scoring over 30 points seemingly every game and providing phenomenal assists.
However, the Sooners entered 2018 with a 14-2 record. By the time we reached March, Trae Young was an after thought who couldn't shoot and his team suffered tremendously, finishing 18-13 and losing in the first round of the tournament against a solid Rhode Island team.
Compared to Collin Sexton, Trae Young is easy to figure out. Just take a look at his stats in conference play. His turnover numbers sky rocketed and seemingly every team that faced Young and Oklahoma had the offense figured out.
That was not the case with Collin Sexton at Alabama. From the beginning of the year to the end, Sexton was a force. His intelligent game management, ability to take over a game in the clutch moments, and not make mistakes is elite.
Many mock drafts I have seen have Young going ahead of Sexton. This would be a huge mistake. But, it wouldn't be a bad thing for Sexton. If Collin falls to number nine and is drafted by the New York Knicks, watch out. Linking up with Kristaps Porzingis will be incredible to see.
After averaging just shy of 20 points and four assists a game in college with an average Alabama squad, Collin Sexton has an incredibly bright future in the NBA.
---