Finally! Notre Dame football will join a conference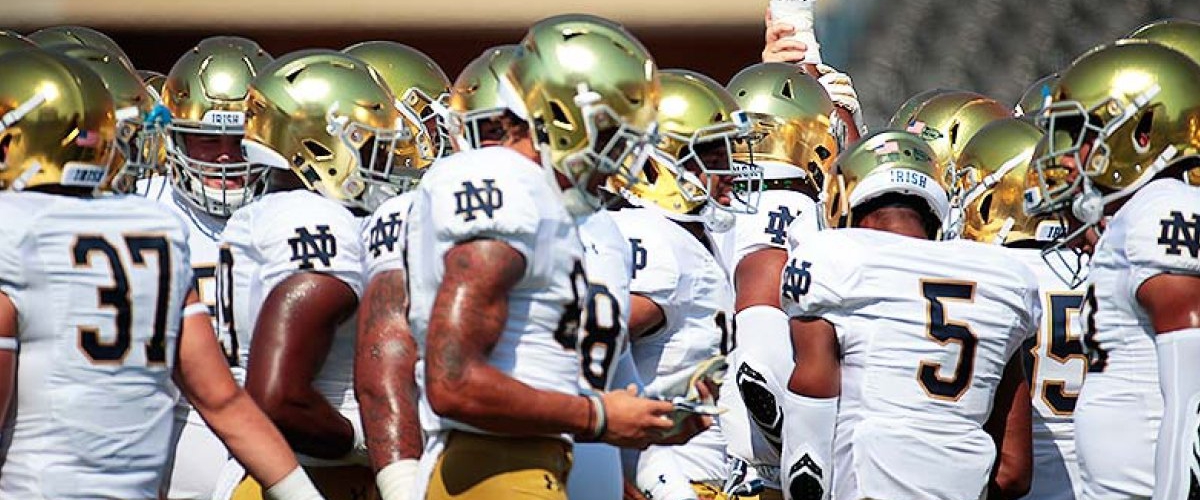 So it only took a worldwide pandemic and the threat of no college football being played for the Notre Dame Fighting Irish to join a conference. Who would've thought?
Sources have told ESPN that the Atlantic Coast Conference (ACC) is working on scheduling 10 conference games and one non-conference game for the 2020 football season that would include Notre Dame.
Yes you read that correctly, the Fighting Irish led by mediocre head coach Brian Kelly will more than likely play its first season in the school's history in a conference this year. And since they will be playing 10 games in the ACC, that qualifies them to earn a spot in the ACC Championship Game.
Whether or not they will be allowed to take the ACC's guaranteed spot in the Orange Bowl is not known just yet.
Neither officials from the NCAA or ACC replied to question on the potential move, but one thing is for sure, this will be the best season to judge the quality of Notre Dame's football program since they will be stacked up against Clemson and a few other talented teams.
The Irish usually play five games against ACC opponents but this season, which is already set to look a little different than usual, just got that much weirder.
Hopefully, this news is made official in the coming week and we have even more to look forward to when the college football season starts!
---