Henry Ruggs III over Jerry Jeudy and CeeDee Lamb is shocking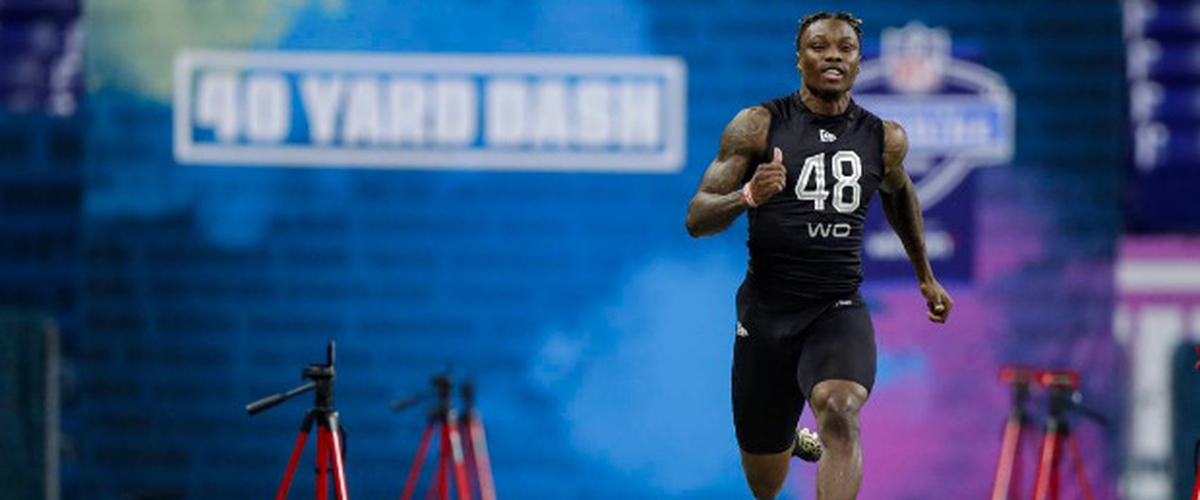 The 2020 NFL Draft is littered with wickedly talented wide receivers. So, it was not surprising that six wideouts were taken within the first 32 picks.
Besides the Green Bay Packers taking quarterback Jordan Love late in the first round, the biggest surprise Thursday night was the Las Vegas Raiders taking Henry Ruggs III out of Alabama over his teammate, Jerry Jeudy, and Oklahoma playmaker CeeDee Lamb.
While Ruggs enjoyed a fantastic career with the Alabama Crimson Tide over three years where he had 98 catches and 24 touchdowns, everyone expected Jeudy or Lamb to be one of the first off the board.
John Gruden and the Raiders must have seen something in Ruggs that other teams and draft scouts did not. Don't get me wrong, taking Ruggs at 11 is not a bad pick by any means.
The six-foot has the speed of Tyreek Hill and can make an impact in the return game if needed. Maybe Gruden and GM Mike Mayock see Henry as a starter in the slot right away or have installed a gameplan that centers around his speed.
It is interesting to note that Jeudy received a higher draft grade on ESPN.com - 94 - than both Lamb and Ruggs III who both received a 92.
Whatever the case, the Broncos got luck with Jeudy falling into their lap at 15 and the Cowboys now have one of the scariest wide receiving corps in the league with Amari Cooper on one side and the speedster Lamb on the other.
---