Ja Morant is the Rookie of the Year in the NBA and it's not even close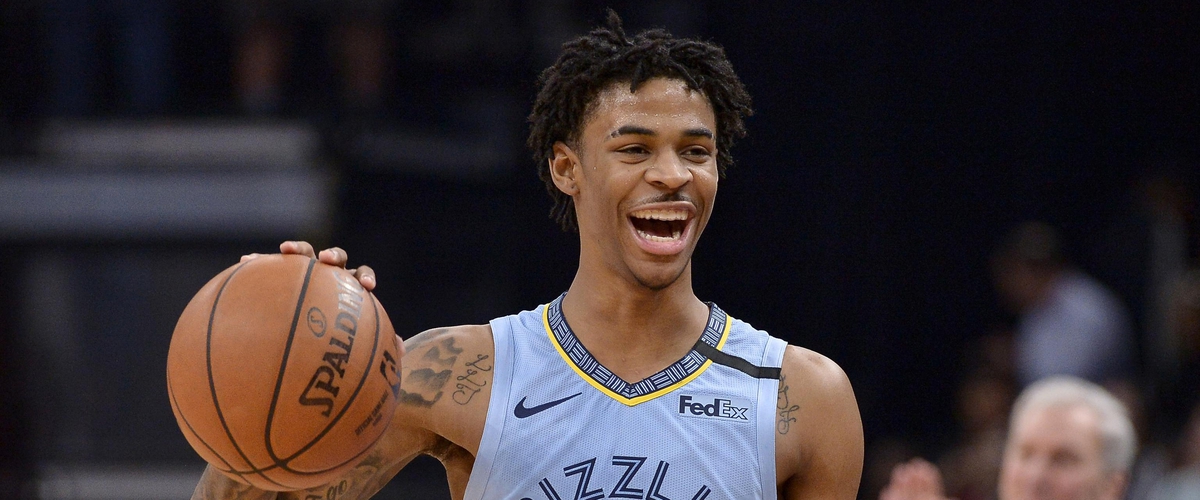 It is rather funny to me that there is a debate going on right now regarding who should win the Rookie of the Year award in the NBA. See, heading into the season shortly after the draft, the debate was whether Zion Williamson or Ja Morant would take the crown.
But, after the former Duke superstar missed nearly the entire season while recovering from knee injury - Williamson played 24 games - it was clear who the best all around, from start to finish best player has been and was.
Ja Morant is of course that guy. Having missed just six games all season, Morant has started every game he has been healthy enough to feature. The stats, shooting percentage, and the over achievements of the Memphis Grizzlies this season all show just how good the former Murray State Racers guard has been.
17.8 points, 7.3 assists, 3.9 rebounds, all in 31 minutes per game are quality stats regardless of who the player is or how good his team is.
Morant is already a leader in this Grizz team even though he is incredibly young. When you have the talent and the flair like Ja, you simply lead by example and that confidence bleeds over to the rest of the team.
While Memphis are not world-beaters by any means - they will face the Portland Trail Blazers in the eight vs. nine seed play-in game over the weekend - but at least they are closer to the playoffs than New Orleans who are done for the season now after a poor showing in the Bubble.
Those arguing for Zion or Miami Heat shooting guard Kendrick Nunn are stupid. Zion has not played enough to be considered and Nunn, while solid this entire year, does not have the same numbers as Ja and has not been quite as influential.
This was one of the deepest rookie classes we have seen in the NBA in the last decade and Morant could not be more deserving of the honor.
Watching Memphis' number 12 take on Portland's Damien Lillard in that play-in game is going to be amazing. It very well could be one of the best games we have seen all season long.
---