Novak Djokovic tests positive for COVID-19, putting US Open in danger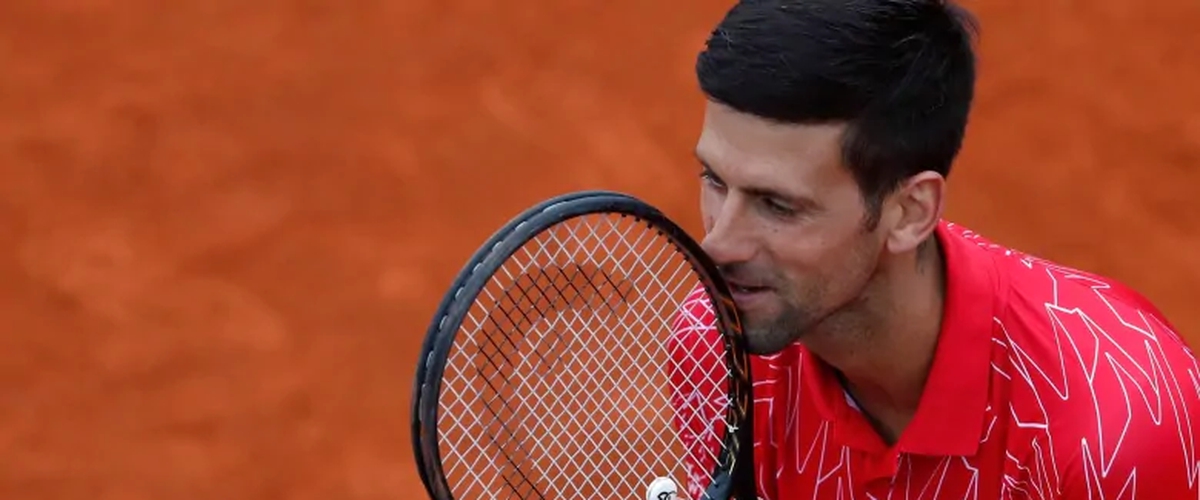 Let me begin by saying I am not a fan of Novak Djokovic on our off the tennis court. The Serbian just rubs me the wrong way and his behavior frustrates me to no end.
When he's winning, he is the happiest nicest guy in the game. He dances, he interacts with the fans, and he is a good sport to his opponent. When he is losing, you can see the successful player complaining to the chair umpire and frequently spiking his racket while also sarcastically playing up to the crowds at tournaments who are very often rooting against him.
Now that we are coming up on four months without an event, players are itching to get to playing. In an effort to get players back on the courts and competing while also helping those affected by the coronavirus, Djokovic setup n event, called the 'Adria Tour' that was to take place in Serbia and Croatia over the next week or so.
Well, that's not going to happen now as Novak confirmed on Twitter Tuesday that he had tested positive for COVID-19 along with several of the players who participated in the event.
The event was an exhibition intended to both help the players get their stroke back while also raising money for a good cause. However, the event was not properly handled and stadiums were packed for matches.
There was no social distancing promoted and there is even a video which Australian tennis personality Nick Krygios shared that shows several of the players partying at a night club one night.
Now, I am afraid that the decision by the state of New York and the USTA to hold the US Open at the end of August is in jeopardy.
Straight up, this was horribly handled by Djokovic and his team. If you are going to hold an event like this, be cautious! Don't put the health of players and the fans in jeopardy. Now, every event for the rest of 2020 could be canceled because of this decision.
---