NFL: Who's more likely to play this year Antonio Brown or Josh Gordon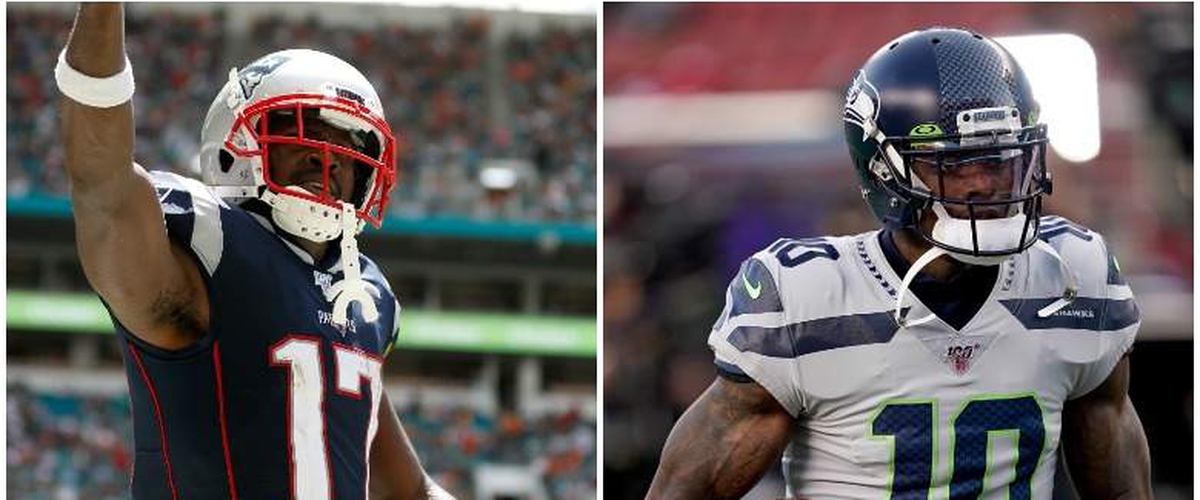 The NFL has seen two "Bad Boy" wide receivers dominate on the field but struggle when away from the game.
Those two are, of course, Antonio Brown and Josh Gordon.
While the two have had varying amounts of success and a litany of problems off the field, there is still a very good chance one or both of these guys make it on a roster in the fall.
Who can forget how great Antonio Brown was when playing with the Pittsburgh Steelers over nine seasons? He was so good, in fact, that he earned himself a spot on the cover of EA Sport's Madden 19.
However, disagreements regarding contracts and his role on the roster forced Brown out and he was shipped to Oakland to join Jon Gruden and the Raiders. Brown never played in a regular season game and started to draw a lot of criticism for his behavior behind the scenes.
Unsurprisingly, the Raiders shipped him off because they didn't want all the headaches the player was creating. It was shocking when Brown ended up with the New England Patriots and joined the other "Bad Boy" Josh Gordon, in a stellar receiver group.
Brown as we all know appeared in just one game before the Pats decided to cut him and now, one of the most elite receivers in the game is doing everything he can to make it back in the league.
But let's look at the other side of the coin. Josh Gordon was very good for the Cleveland Browns in his sophomore season and was primed to become one of the best in the game until some problems with marijuana and failed drug tests.
Gordon missed two seasons due to suspension and was reinstated in 2017. From there, he made a few sparing appearances in Cleveland before being shipped to New England and most recently the Seattle Seahawks.
In my opinion, there are three very talented wideouts who are free agents right now. Brown, Gordon, and Dez Bryant.
Who is the most likely to get a contract and be on a roster come the start of the season in September?
It has to be Josh Gordon. I have been a huge fan of Gordon's since that breakout year in 2013 and there is still plenty of upside in this guy's game. Keep in mind that he is younger than Bryant and Brown and is all around more athletic than the two.
Gordon was solid with the Seahawks but didn't get the proper attention he probably should have. Rumor has it Pete Carroll and the Hawks are trying to sign either Brown or Gordon and based on his relationship with the franchise after playing there last season, it seems much more likely Josh is on a team compared to Antonio.
---