The Eagles dethrone the Patriots in Thrilling Fashion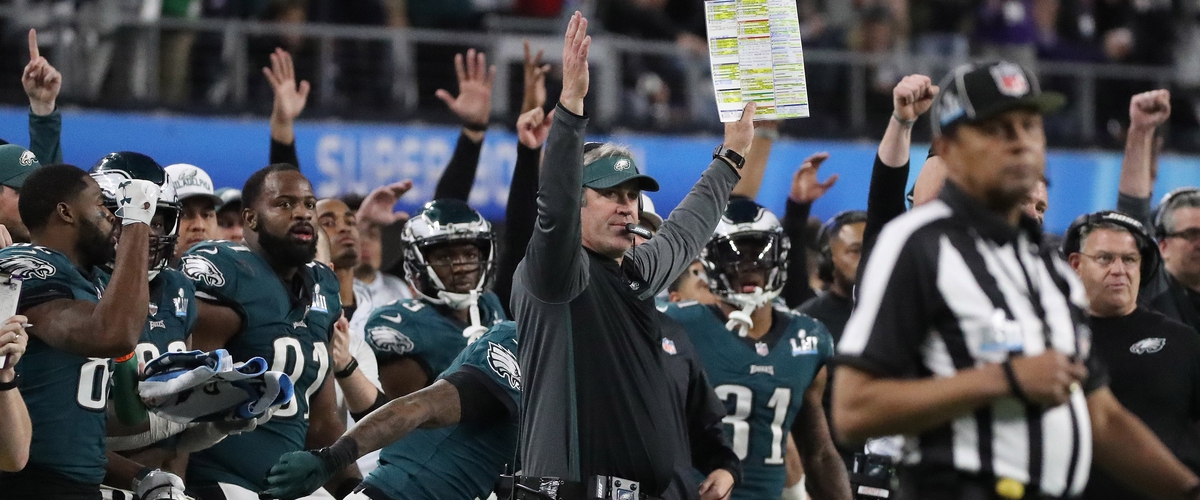 They were underdogs in all three of their playoff games with a backup quarterback at the helm. That could not stop the Philadelphia Eagles from winning their first Super Bowl in franchise history.
The Eagles franchise has won three championships before (three in 1948, 49', and 60') but have never hoisted the Lomardi Trophy.
Thanks to 373 yards, three touchdowns passing, and one receiving touchdown, Nick Foles guided Philly past the illustrious duo of Bill Belichick and Tom Brady with a stunning 41-33 win.
In a game that went back and forth for 60 minutes and featured 1,151 yards of total offense, the final NFL game of the 2017 season was a great one.
The Eagles came out of the gates flying putting up a field goal and a touchdown on their first two drives, putting them in front 9-3 after a missed field goal.
The Pats climbed back into the game before halftime making the score 22-12 through 30 minutes.
In the second half, the Patriots made their usual halftime adjustments and scored on three touchdowns on their first three possessions. The Eagles, unlike the Falcons a year ago, did not lose their energy in the second half and maintained their close lead heading into the fourth quarter.
Brady and the Pats took their first lead of the game with nine minutes left in the fourth with the score 33-32.
The Eagles used a seven minute drive to answer the TD and take the lead back for good as Foles found tight end Zach Ertz for an 11-yard touchdown as he dove over a Pats defensive back.
Many assumed with still two and a half minutes left, Tom Brady could lead New England to glory yet again. Brandon Grahman had other plans forcing a fumble on Brady on the second play of the drive which was recovered by Eagles rookie, Derek Barnett.
Philly managed a field goal to go up eight with just over a minute remaining.
Brady had to take his team 91 yards in less than a minute with no timeouts remaining. A Hail Mary attempt at the horn was not enough.
This is a great story and a great win. Doug Pederson is now a Super Bowl winning coach in just his second year in charge with a team he had to overhaul the last couple years.
Brady and Rob Gronkowski both had great nights and at the end of the day, this game came down to who could make the bigger play.
It was the Eagles who did it.
---