The three biggest surprises from National Signing Day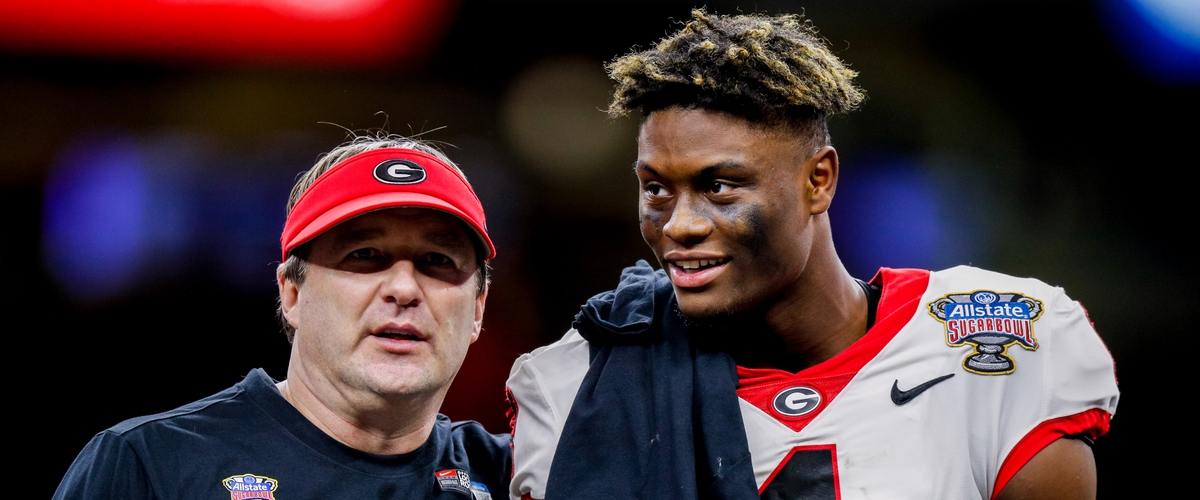 The 2020 recruiting classes are pretty set at this point. After going through the two rounds of signing days in December and here in February, we have a better idea what the college football world will look like come September.
There were several trends that cropped up during the recruiting period, like the SEC dominating from top to bottom, Nick Saban reeling in a top 5 class, and Texas doing their best to remain relevant with a solid class.
But, three specific story lines caught me off guard.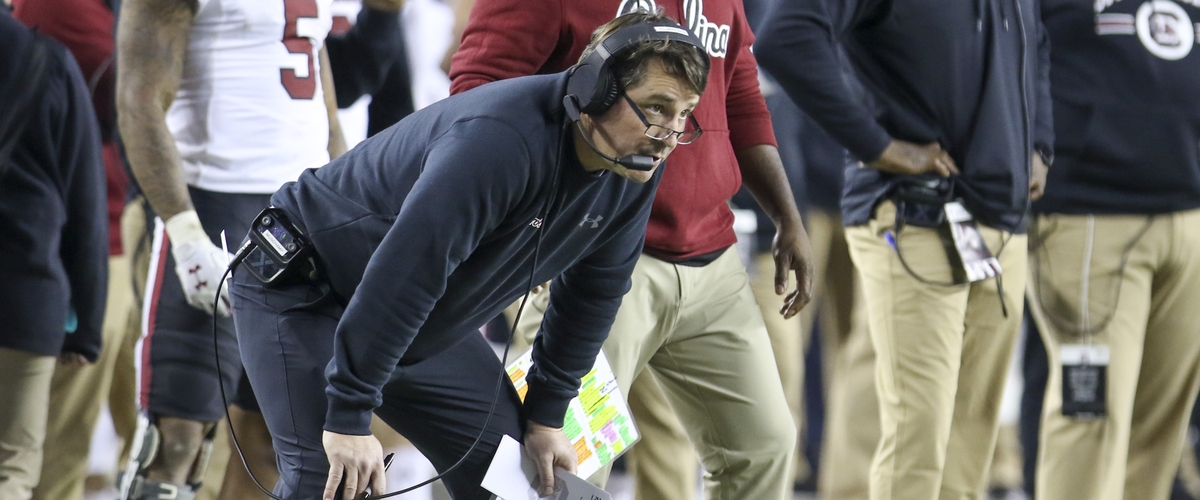 Where is Jordan Burch's letter of intent?
Will Muschamp is slowly but surely making the South Carolina Gamecocks a contender in the SEC East. Dethroning the Dawgs and his former employer Florida looks to be a ways off still, but the verbal commitment of five-star defensive lineman Jordan Burch was and still is expected to be a big step in the right direction.
Burch happens to be a Columbia native and is ranked as the second best tackle in the country according to 24/7 Sports.
Signing day came and went, but Burch failed to submit his LOI to the university. The 6'5", 275 pound interior linemen verbally committed to Muschamp and the Cocks in mid-December but there was no indication from the player that he was going to submit the letter or even decommit.
So for now, it's a guessing game for Jordan Burch and no one seems to even have a clue what will happen. LSU, Alabama, Georgia, and South Carolina are all determined to receive that all-important letter, but we will continue to wait for a development.
The Gamecocks have the 18th class in the country at the moment and securing Burch would make this Muschamp's best class to date.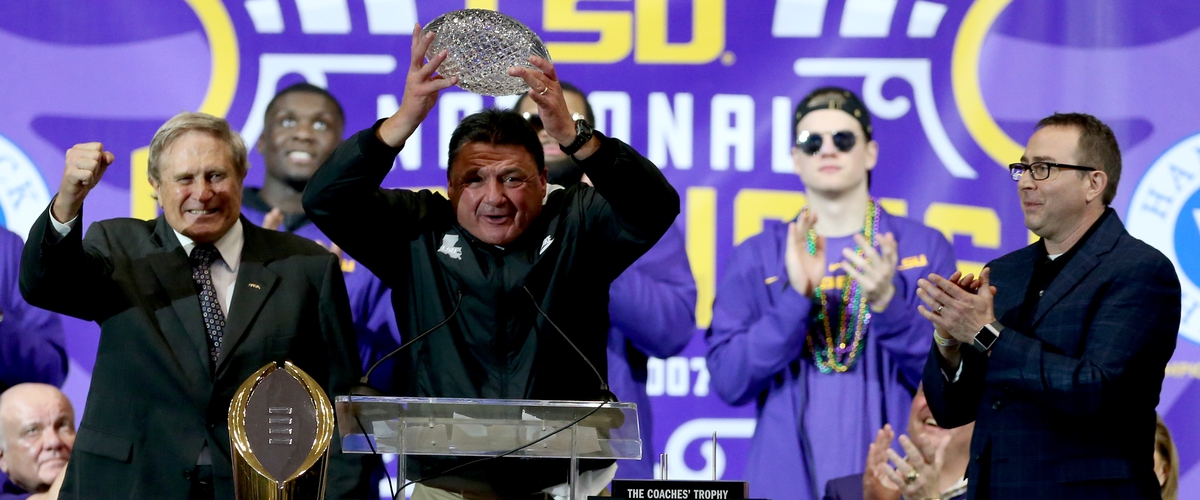 How did LSU finish fourth?
Coming off of an undefeated, national championship, and SEC title winning season, I would've expected the Tigers and head coach Ed Orgeron to bring in the best class of 2020.
I was quite wrong as Georgia, Bama, and Clemson got the better of the Bayou Bengals. Plus, all three teams ahead of Orgeron's program managed to draw more five-star recruits. LSU signed just two while Clemson had five and Bama and Georgia had four each.
Losing Joe Burrow and nearly his entire wide receiving core will make it incredibly difficult for Coach O to repeat this coming season, however, with several other teams in the conference losing key personnel, the title race is a complete toss-up.
Don't get me wrong, I am not saying LSU pulled a bad class, I just expected better.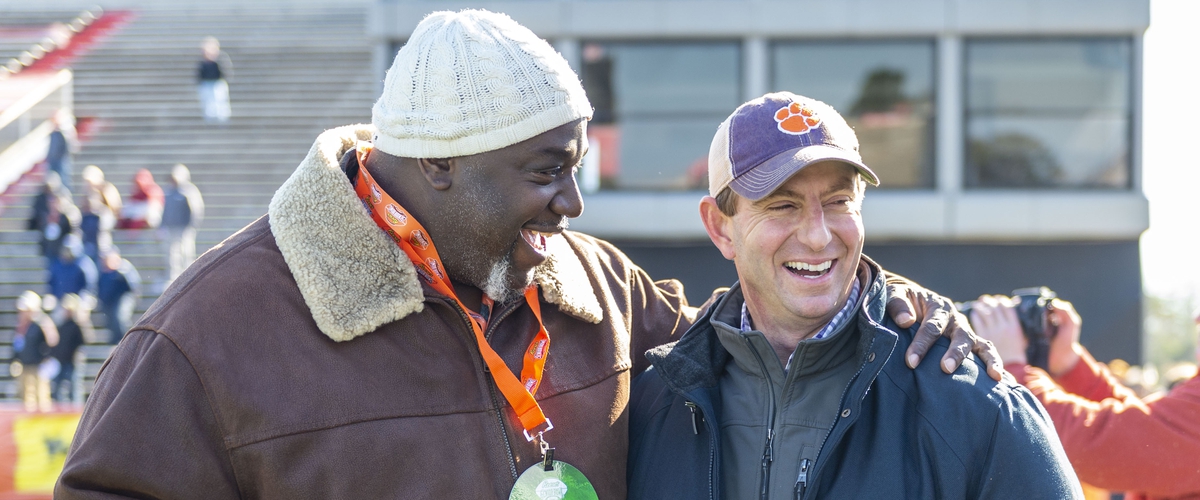 Dabo re-tools his defense
Clemson is right there with Saban and the Crimson Tide every season now. One of the reasons for this has been Dabo Sweeny's ability to recruit great defensive linemen. He and his defensive coordinator Brent Venables have created a pipeline of first-round players from Clemson, South Carolina to the NFL.
It looks like he picked up two more players that follow that same path with DT Bryan Bresee and defensive end Myles Murphy. Bresee is ranked as the top player of the 2020 class in any position and sits in seventh.
So, while the Tigers might be losing freak athlete Isaiah Simmons to the draft, there is fresh talent on the way. Dabo has a great staff and his recruiting has been top notch these last five years.
Throw in QB DJ Uiagalelei out of California - who ranked as the best Pro-style QB in the country - to follow behind Trevor Lawrence once he heads for the NFL and Clemson is not relinquishing their stranglehold on the ACC or the greater college football world.
---