The XFL delights in its debut weekend
s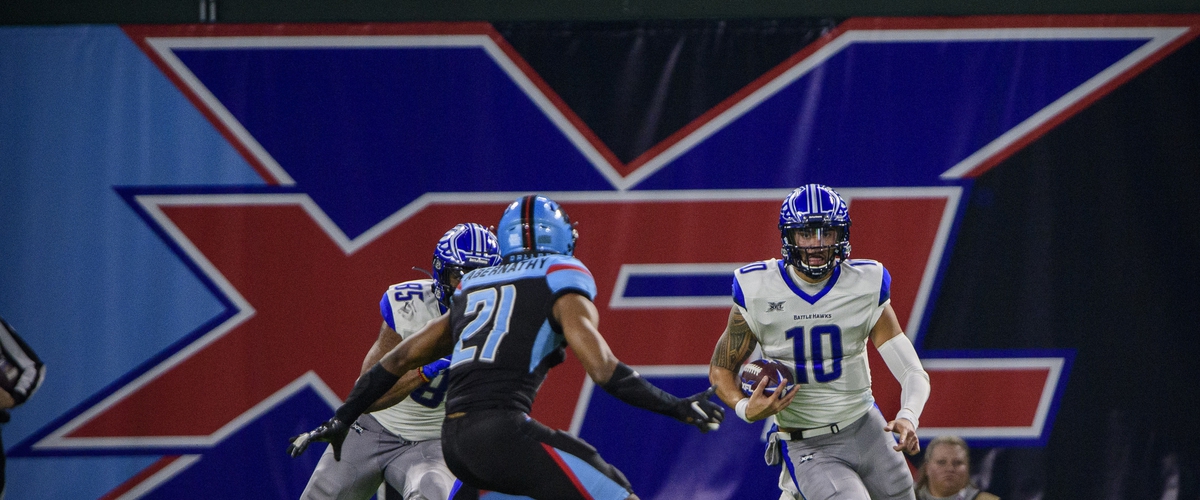 The AAF was a flop, the first iteration of the XFL was a flop, and many other spinoff American football leagues have flopped over the last few decades. But, with the debut of the new and improved XFL this weekend, viewers, players, and coaches seemed blown away by the positive reception the first four games of the new league had.
With games featured on ABC, ESPN, and FOX in prime time slots, viewership was solid and the attendance at the games themselves was a surprise to many.
Look at the crowd at Audi Park in Washington D.C. The fans in the nation's capital have been hungry for quality professional football to watch and who would've thought it would come from the Defenders of the XFL and not the Redskins of the NFL.
With recognizable names like Cardale Jones, Jordan Ta'amu, and Sammy Coates spread across the eight team league, the craving for football in the spring and some very interesting rule changes have drawn a sizeable audience already.
The broadcasts also made the games a treat to watch. With sideline interviews after ever drive, coaches and quarterbacks having live microphones the entire game, and exclusive looks into the team locker rooms during halftime, it felt like we the audience were more involved and engaged in what was happening during the game.
The key for this league's sustainability is how well it can compete with the other well established professional leagues and college basketball's March Madness.
MLB Spring Training is less than a month away, the NHL and NBA playoffs get going in late April, and March Madness comes near the end of the XFL regular season with teams trying to make a push for the playoffs.
I hope the league can sustain this early success and build on it in the next couple of weeks while there is still considerable interest in the games and the players participating.
---