Tua Tagovailoa is worthy of his huge rookie contract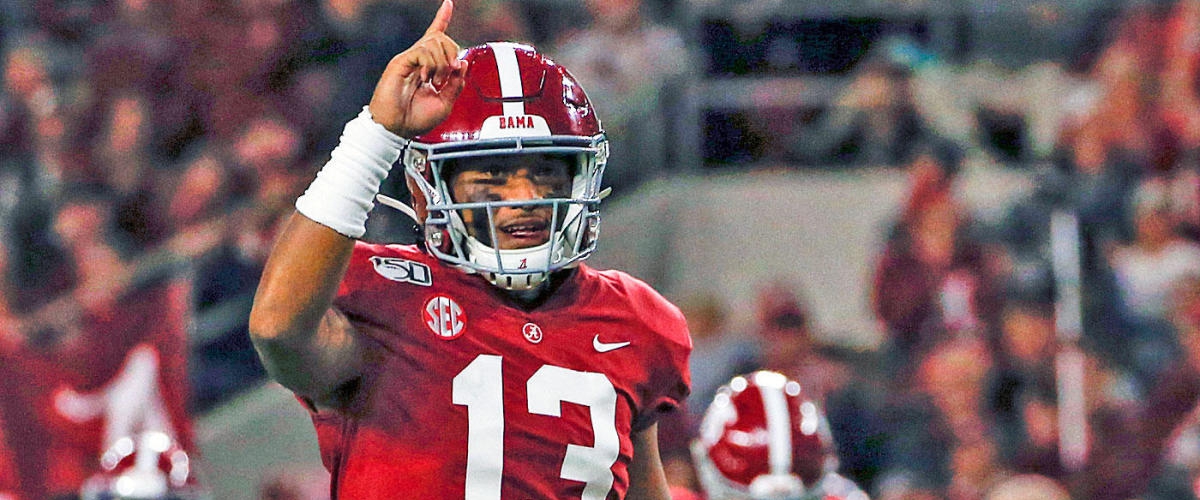 The fifth-overall pick and some may say the best quarterback out of the 2020 draft class - Tua Tagovailoa - has put pen to paper and signed his first NFL contract with the Miami Dolphins.
After helping the Alabama Crimson Tide to a national title as a freshman and winning the SEC title in his sophomore season, the stats, character, and top to bottom body of work is plenty to prove that Tua deserved this stunning deal before taking a snap as a professional player.
While some may try and argue that a player who has an injury record like Tua or someone as young as he doesn't deserve this kind of money that should all be ignored at a time like this.
We don't need to nitpick each and every decision on and off the field.
Yes, he did suffer some scary injuries in his time playing for Nick Saban - most notably the recent hip fracture - but even with those serious injuries, the Hawaiian native amassed 87 touchdowns, nearly 8,000 passing yards, and kept Alabama atop the college football world.
He even dethroned Jalen Hurts as the starting QB in Tuscaloosa when Hurts had lost just two games as a starter in two seasons!
I have complete faith that Tua will be an elite quarterback in the NFL, he just needs time and talent around him to produce at the same level we saw in college.
How can you hate on a guy who will be wearing number one as a QB?! That's unheard of in this day and age!
---