Can 'Fitz Magic' help develop Tua in Miami?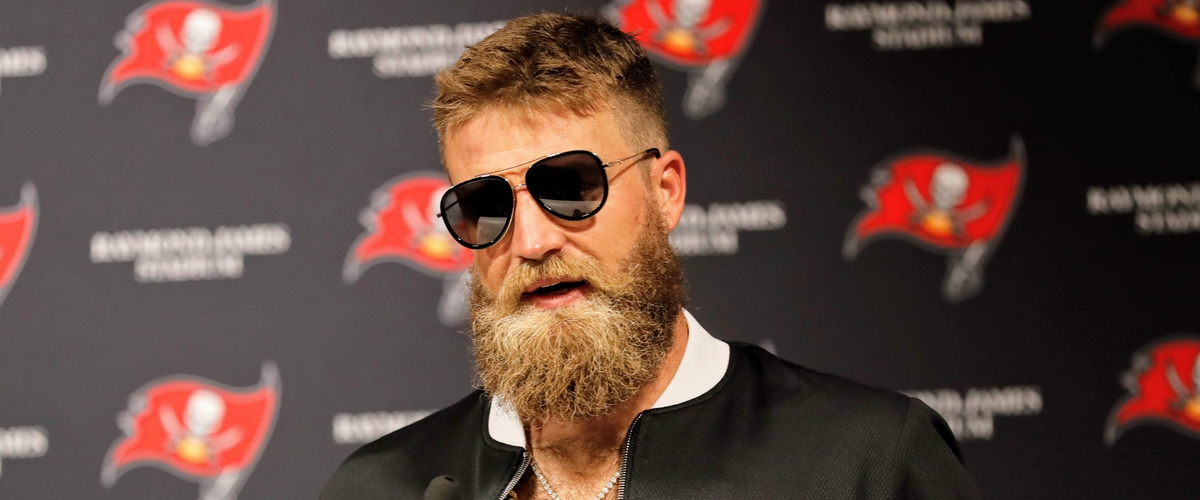 At 37-years-old, the writing is on the wall for one of the NFL's most respected quarterbacks in the last couple of decades. Ryan Fitzpatrick has delighted fans of eight different franchises (yes, that's 25 percent of the teams in the league) over a wild career that is hard to put into words.
Fitzpatrick has been the 'Flex Seal' QB of the league since 2012 as he has bounced around filling in for teams who are waiting to draft a quarterback, trade for one, or are replacing an injured starter.
After a trying year in Miami where the Dolphins were the worst team in the league, Fitz will be relegated to back-up and will be a key cog in helping develop rookie Tua Tagovailoa.
"I'm excited. I'm excited that they drafted him," the Havard grad said in a podcast interview this week. "I'm excited because I watched him play at Alabama and he looks like he's a pretty dynamic talent. Just in meeting him a few times, he seems like an unbelievable kid with a great head on his shoulders."
Fitzpatrick has never been a guy to light up the stat sheets or lead his team to a Super Bowl but he is someone who understands the game really well and can win games when the odds are stacked against him.
Think about it this way, if Ryan Fitzpatrick can hang around the league for 15 years after being taken in the seventh round by the St. Louis Rams, just think of what Tua can do with the right guidance and personnel around him.
Fitzpatrick did lead Miami to a huge week 17 win over the New England Patriots in Foxborough at the end of 2019. This was, of course, Tom Brady's final regular-season game under Bill Belichick.
Tua has the fundamental skills and a great footballing mind as the media pundits like to say. All he needs are some quality receivers like he had in college and the right coaching staff and Miami could be a contender within two to four years.
I think Fitz Magic can be a good mentor and show Tua how to read the field better than he already does. It might be time to jump on the Dolphins bandwagon folks.
---