Boston Celtics vs Washington Wizards - Match Preview and Prediction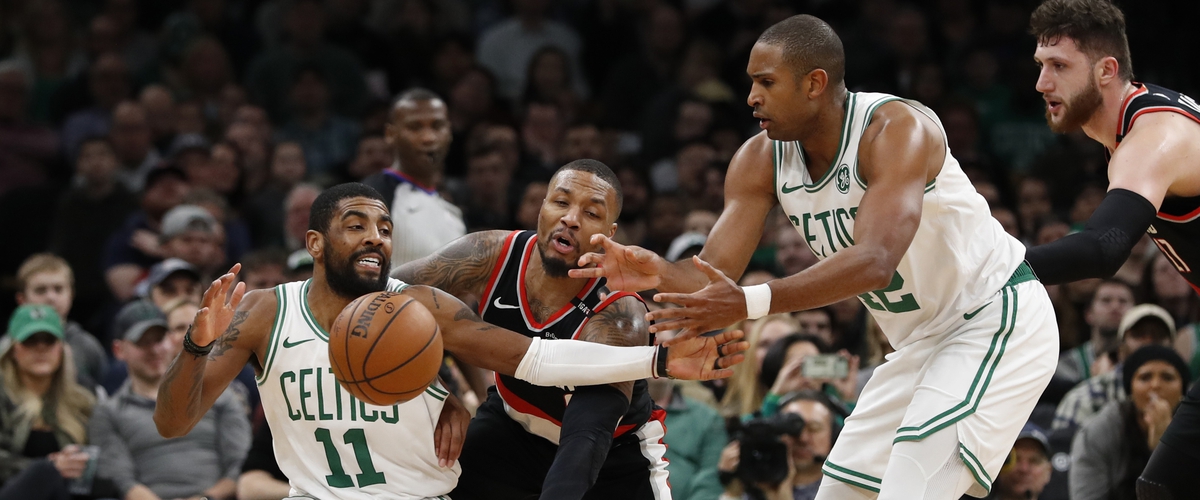 Tonight, we will focus on a game between the Boston Celtics and Washington Wizards, which will take place at TD Garden. This will mark the second H2H match between Celtics and Wizards, after the first one ending in Boston's favour.
As we approach the playoffs, most of the teams are in the "playoff mode", however one that has not yet switched gears are the Boston Celtics. While they are among the top 5 in the East with an overall record of 37-25, they are coming into this match after a poor run of 4 consecutive defeats. In the course of those 4 games, Celtics were defeated by Milwaukee Bucks (98:97), Chicago Bulls (126:116), Toronto Raptors (118:95) and Portland Trail Blazers on Thursday (92:97). So what's wrong with this team, that has made name for themselves as one of the most consistent and the most experienced teams in the NBA? Well, it's chemistry, especially with Kyrie Irving. Reportedly players do not like his leadership and do believe he is partly to blame for their recent results. I would agree. Not because I don't like Irving, nor because I just agree with the majority. It's the statistics. Boston Celtics statistically win more games without Kyrie Irving.I'm not saying he is a bad player, nor do I have the right to say so. Irving is without a doubt the most talented player in the team. But he is not the most valuable player. That's just a fact. Despite all that, I want to see him in the playoffs, where I expect Irving to shine.
The visiting side, Washington Wizards are currently 11th team in the East with an overall record of 25-36 and a 1-4 record in the last 5 games. Furthermore, Wizards are 3-7 in the last 10 and by now it's clear they are struggling to catch up to other teams. In the last 5 games, Wizards lost to Pistons (121.112), Raptors (129:120), Hornets (123:110) and Pacers (112:119). On the bright side, they have won their most recent match against Brooklyn Nets (116:125), which ended their losing streak.Looking at how Wizards play, their most notable issue is their defence, which is more or less nonexistent. Washington are the 3rd least effective defensive team in the NBA when it comes to opponents FG% (47.8%), they are also the 3rd worst rebounding team in the league, only ahead of Phoenix and Memphis and if that is not enough, Washington are the worst team in the NBA when it comes to defending their 3pt line. To draw a line, they fail to perform in all aspects of defence, which is why they deserve to sit at 11th place. All in all, there is a lot of work to do in Washington if they wish to be competitive with the rest of the league.
Verdict & Prediction
Neither of the teams were really impressive lately, however, if I had to pick out the worse team it would without a doubt be Washington Wizards. Their defensive work is as bad as it can get and despite their recent win against Nets, I am not convinced they will be able to perform up to par in the next match against Celtics. Celtics on the other suffer from some chemistry issues, however as we approach the playoffs, I expect this team to switch gears and start performing up to par. Looking at their last game against Portland Trail Blazers, Celtics played exceptional defence, which should translate into the next match. In addition, I expect Celtics to take advantage of Washington Wizards poor rebounding and their disastrous defence behind the 3pt line. In conclusion, I like Celtics much more here, and I would not be surprised if they end up winning by double digits.
Prediction: Celtics -9.00 points
For more previews and predictions, visit us at www.betting-previews.com.
---