Celtics and Lakers Big Winners on Lottery Night
Tuesday night was the most important night of the year for several franchises in disarray. Perhaps no team had more at stake on lottery night than the Los Angeles Lakers, who are desperately searching for a superstar to turn their team around, but owed their pick to Philadelphia if it fell outside the top 3. The Boston Celtics had the best chance to win the lottery, which seems almost unfair considering the fact they are a #1 seed in this year's playoffs. The 76ers were also banking on their recent tank strategy to pay off with another top pick, while the Sacramento Kings were looking at 2 picks inside the top 10 to start rebuilding post-Boogie.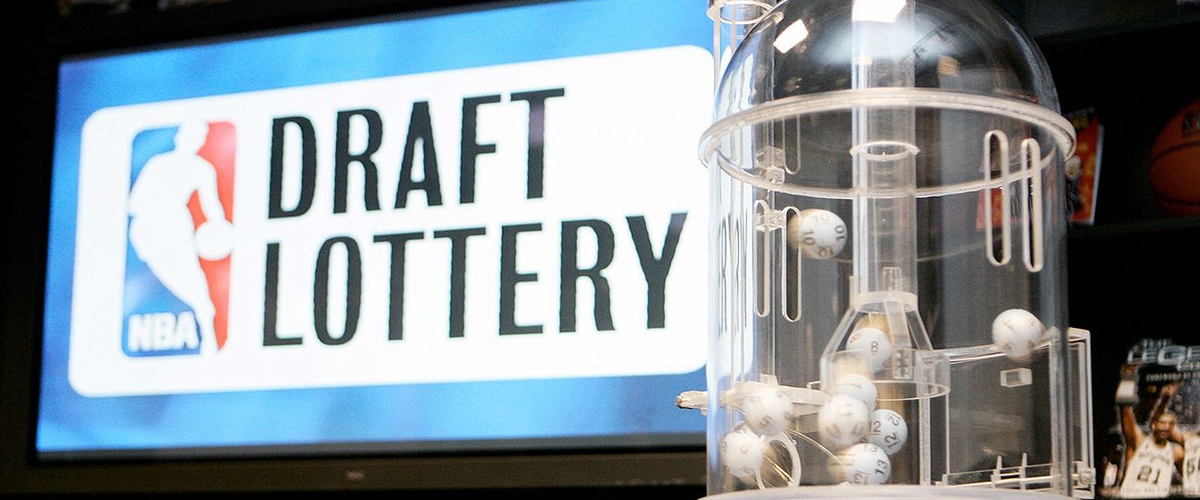 In the end, the Celtics and Lakers were the big winner on lottery night. The 2 most storied franchises in NBA history took the top 2 spots in the lottery, Boston first and LA second. Magic Johnson could barely contain his excitement in keeping the pick because he knows it's going to make his job of building a better team in LA that much easier. Danny Ainge in Boston continues to see his rebuild get that much better, as he lands the top pick and still owns Brooklyn's pick for next year which could also potentially be another top 5 pick.
The final order of the lottery picks resulted in:
1 Boston
2 Los Angeles
3 Philadelphia
4 Phoenix
5 Sacramento
6 Orlando
7 Minnesota
8 New York
9 Dallas
10 Sacramento (via Pelicans)
11 Charlotte
12 Detroit
13 Denver
14 Miami
While the Celtics and Lakers were the big winners, it wasn't just those franchises that had a lot at stake last night. The rest of the league was intently watching because with those 2 franchises landing on top, it increases the likelihood of a blockbuster trade this summer involving someone such as Paul George or Jimmy Butler.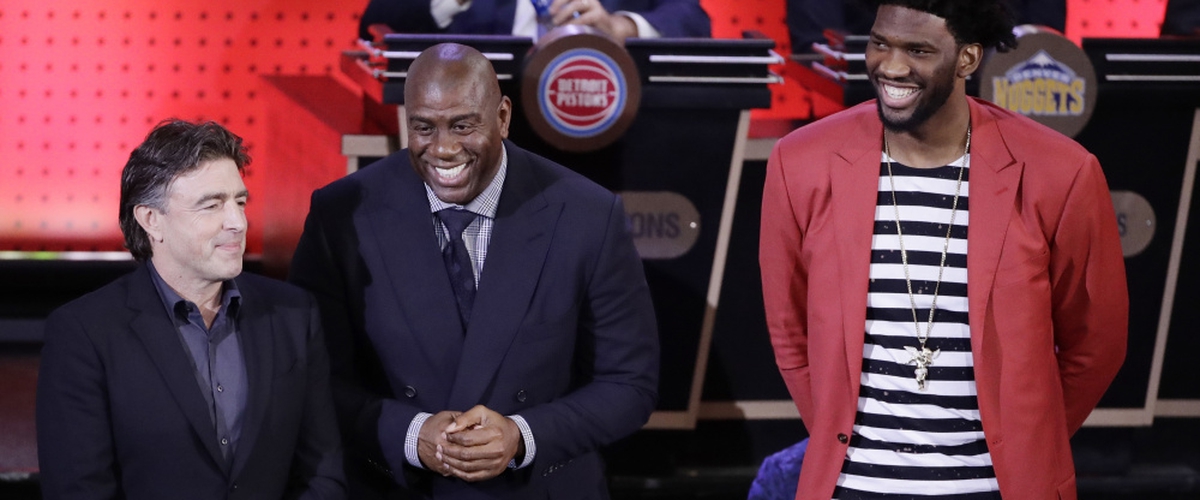 Rumors have it that the Celtics love Markelle Fultz, and believe he can play alongside Isaiah Thomas, but might the Celtics dangle the top pick in the draft and see if the Pacers or Bulls bite on it and give up George or Butler? Unless you have been living in a cave, you have heard of Lonzo Ball's desire to play for the Lakers, who now seem destined to take him at #2, but might the Lakers trade the #2 pick in a deal for an established superstar in Paul George, who has Los Angeles roots? George has made his desire to go home to LA very clear, and keeping the #2 pick gives the Lakers much more ammo for a potential trade. A deal for George or Butler to Boston would make them much better positioned to take down Cleveland in the East, while a George trade to LA would expedite the Lakers rebuild and instantly make them a playoff caliber team.
While it wasn't the ideal scenario for Philadelphia, they still come out with a top 3 pick to add to Ben Simmons, Joel Embiid, and the rest of the young Sixers core. For a team completely lacking in guards and perimeter shooting, a very guard stacked draft is the perfect way for them to address their needs. A knock down shooter and big scoring threat such as Malik Monk makes a ton of sense in Philly. While Phoenix slipped to 4, it isn't the end of the world for them because they have guards, and someone such as forwards Josh Jackson from Kansas or Jayson Tatum from Duke.
There is still a lot of time to evaluate prospects and wonder about who goes where, but the end result of Tuesday night is that we may be in for a wild summer of hype and trades. What are your thoughts on lottery night? Comment and let us know! Stay tuned for more on the NBA as the draft and free agency draws closer!
Click below to follow us on social media!
---