The Celtics Need to Trade Isaiah Thomas
The Boston Celtics stunned the Cleveland Cavaliers on Cleveland's home floor Sunday night to bring the eastern conference finals back to 2-1. While it likely means very little in terms of who will win the series, it was very telling for the future of the Celtics. Game 3 proved exactly why the Celtics need to trade star point guard Isaiah Thomas. Why? Let us explain.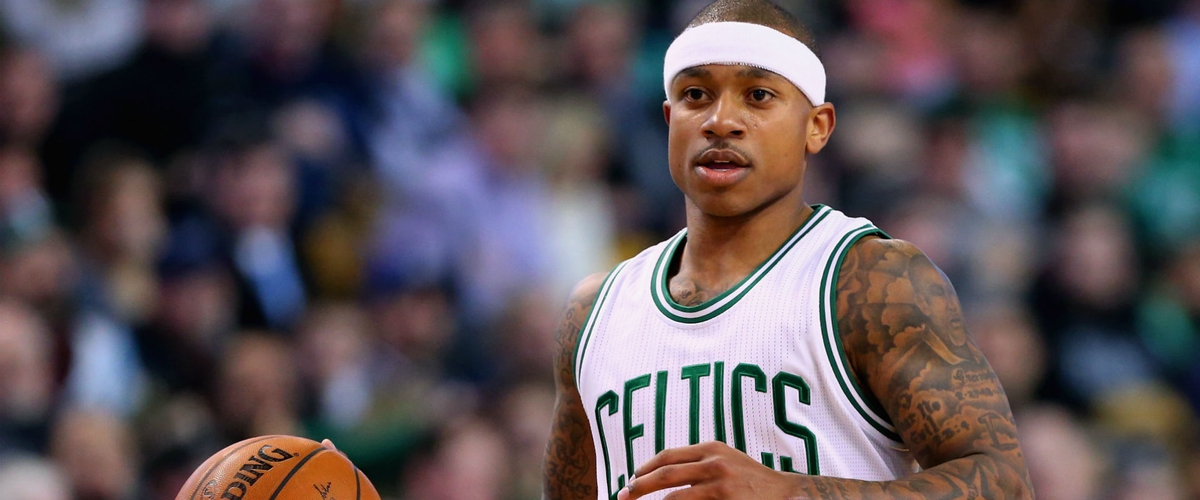 Isaiah Thomas is one heck of an offensive player. He averaged nearly 29 points per game this season on less than 20 shots per game, while routinely making defenders just look silly. That will help you win a ton of games in the regular season, enough perhaps to be the #1 seed in the eastern conference, but his offense alone will not win them enough games in the playoffs.
The Celtics do a good job of hiding Thomas on defense throughout the regular season, allowing top notch defenders in Avery Bradley, Marcus Smart, and Jae Crowder to do the dirty work while Isaiah carries the load on offense, When the playoffs come around, Isaiah is exposed on defense. Isaiah was forced to guard someone relevant against the Washington Wizards, facing a lethal backcourt of John Wall and Bradley Beal, and Wall and Beal went off in the series. Everything Isiah gave the Celtics on offense, he took away from them on defense. The series was pushed to 7 but the Celtics ultimately got by to the finals.
The thing LeBron and the Cleveland Cavs are best at offensively is exposing the weakness on defense. With Isaiah on the floor, the Cavs would absolutely crush the Celtics because he can't stop anyone. The Celtics looked like they were going to be run right out of the series 4-0, until Isaiah went down with an injury. What happened when Isaiah didn't play game 3? The Celtics were suddenly much better on defense, hung in the game, and came away with a big win.
If the Celtics are better matched against the elite of the elite without Isaiah, what are they supposed to do? Coming off a season where Isaiah is likely a top 5 or 6 MVP finalist, his trade value should be at it's maximum right now. They need to sell high on Isaiah and bring in a player that doesn't hurt them deep in the playoffs. Who is that guy?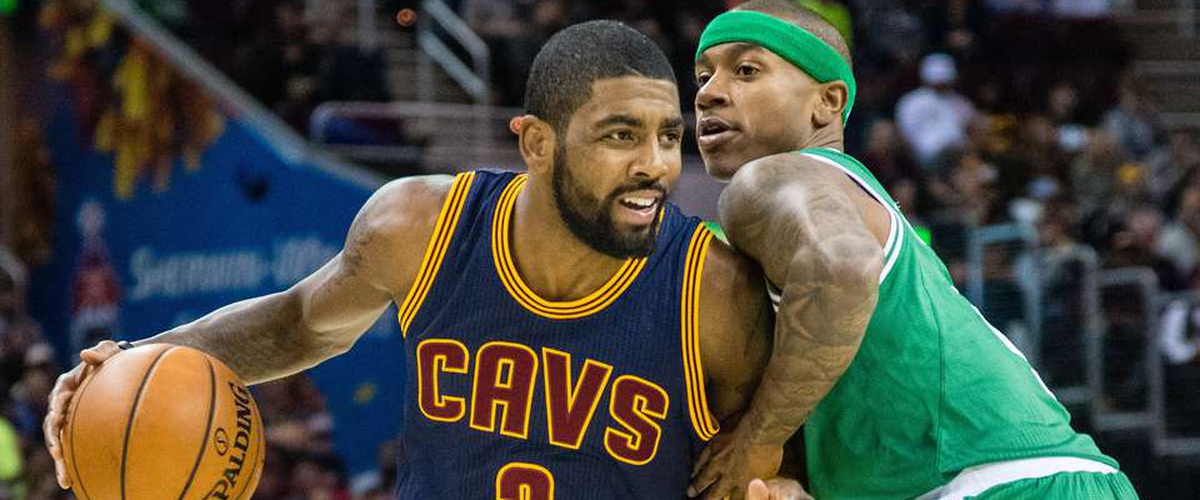 The Celtics should be calling the Bulls to see what it's going to take to pry Jimmy Butler away. Danny Ainge should do what it takes to bring Butler in a deal centered around Isaiah, with most assets on the table aside from this year's #1 overall pick. Isaiah and next years Brooklyn Nets draft pick, likely to be top 3-5, should be an excellent starting point. This will also clear room for this year's likely top overall pick Markelle Fultz to take over as point guard.
In addition to Butler, the Celtics could also gauge the Pacers interest in Paul George, and also test George's interest in staying long term. It's no secret George would love to play in Los Angeles, but if he is brought in to a team coming off an east finals appearance, the winning aspect could overtake his hometown desire, because the Lakers are not ready to compete at that level yet with or without George.
The starting lineup of Isaiah, Avery Bradley, Jae Crowder, Amir Johnson, and Al Horford is good enough to win a ton of games in the regular season and take home a top 3 seed year in and year out, but it's not good enough to compete against LeBron and the Cavs in the east finals. There is too much of a fall off in the playoffs because you can no longer hide Isaiah on defense. The Celtics with Jimmy Butler or Paul George in place of Isaiah does not have that same kind of fall off in the playoffs, because both are elite on both ends of the floor.
Bottom line: Isaiah is great, but not great enough to make up for his weaknesses against the elite of the elite. He needs to be flipped for someone who can take them to the next level while his trade value is at it's highest.
What do you think? Should the Celtics trade Isaiah, or should they bank on top picks and free agents to take them to the next level? Comment and let us know!
Click below to follow us on social media!
---