Fifa World Cup 2018: The Best Ever?
64 games, 169 goals, numerous irksome VAR decisions, the "It's Coming Home" memes, and the coming-of-age of a teenage superstar from Bondy; the World Cup in Russia will be remembered for many things- or forgotten for those who flopped on the biggest stage (schadenfreude anyone?). The month long football extravaganza certainly surpassed the pre-tournament cynicism surrounding Russia, and may just go down as one of the best ever- if not the best.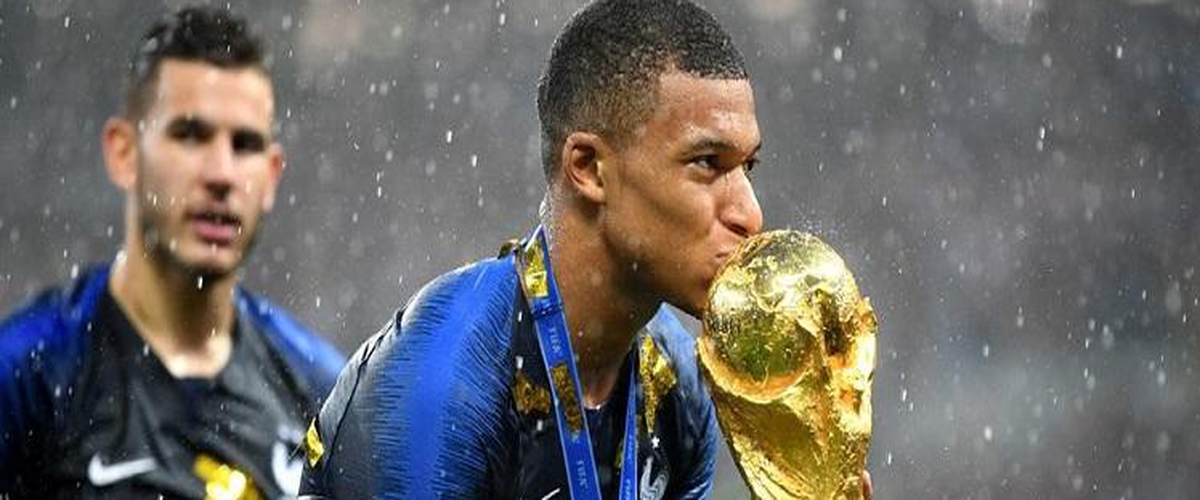 Below I take a look at some of the highlights, and low points of the world cup just gone by.
A World Cup to Remember ft. France, Croatia, England, and Russia.
Although France may have eventually lifted the coveted 18-karat gold trophy, many other nations can certainly walk out of Russia with their heads held high.
Croatia might have lost the final but they certainly captured the imagination of football fans around the globe. Boasting two world class midfielders in Luka Modric and Ivan Rakitic they controlled just about every game they played- knocking Spain of their perch as the new kings of possession football. Their astonishing run to the final included 2 penalty shoot-out victories and an incredible extra-time comeback against England, underlining the experience and grit in the squad. The fact that the nation comprises of 4 million people and the childhood of players like Luka Modric was marred by War is inspiring in itself.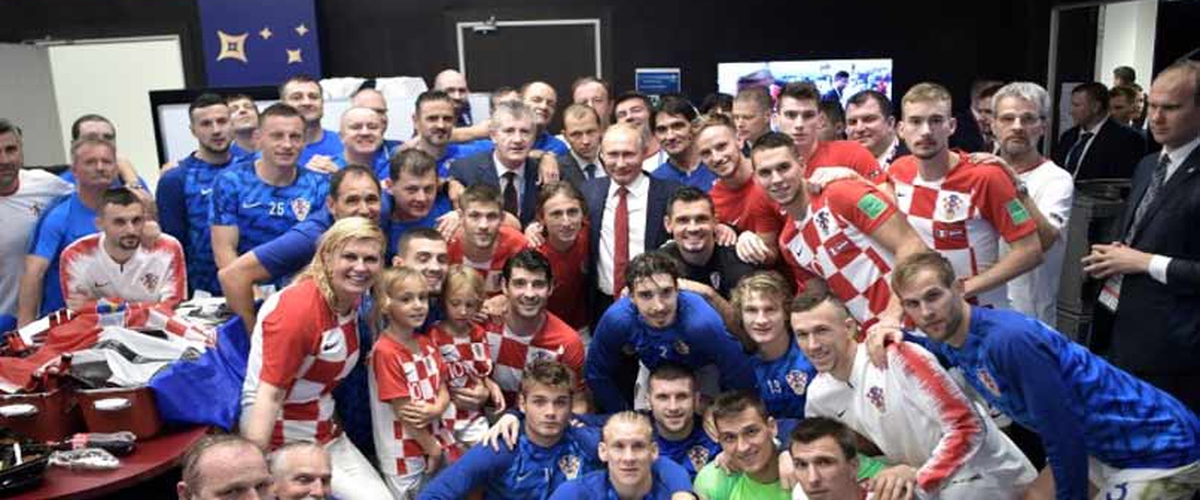 "It's Coming Home", the infamous Three Lions song enamored a nation that had experienced 52 years of pain. England, notorious for underwhelming at major tournaments, finally showed up on the world's stage. The run up to the tournament was filled with the characteristic pessimism surrounding the team, with many labeling it as the worst England team ever. However Gareth Southgate, in his trademark Waistcoat, motivated this young side- and Ashley Young- to play a fearless brand of football. Although their semi-final defeat to Croatia broke many hearts, the national team reinvigorated the nations passion for football and brought the country together in a way only football can. While football may not have come home, at least not in the way England fans hoped, the national team certainly has a bright future with the likes of Harry Kane, Dele Alli, John Stones and Marcus Rashford still to enter the peak of their career. Who knows, Euro 2020, with the final at Wembley, may just be the place "Football Finally Comes Home".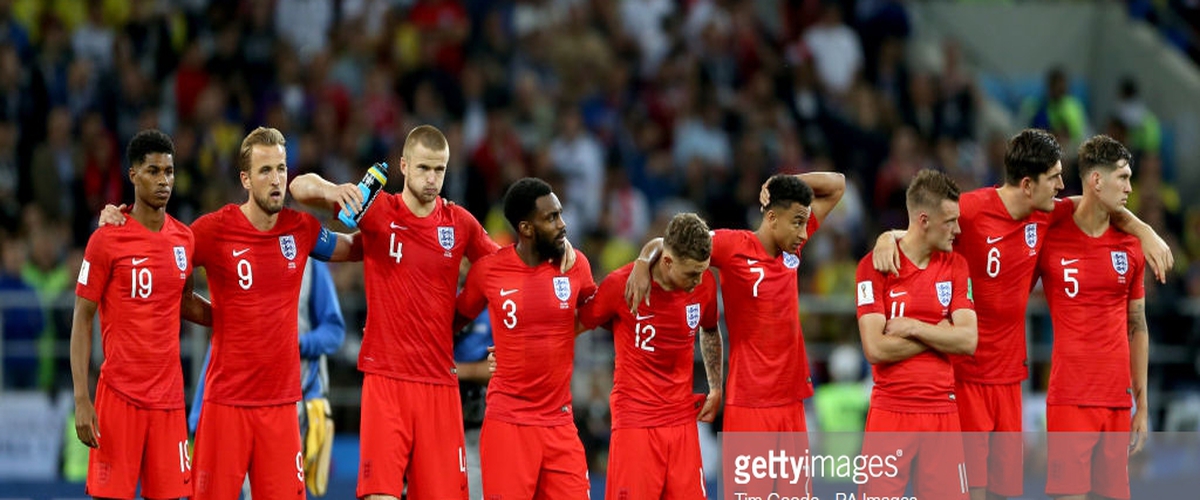 Russia came into the tournament as the lowest ranked team, with many expecting them to simply 'make up the numbers'. However their surprising march to the quarter-finals, including a 5-0 thrashing of Saudi Arabia and an incredible penalty shootout victory against Spain, proved everyone wrong. At least there was no doping scandal this time (see Icarus documentary), right Russia? I am sure their superior fitness is the reason they outran everyone and played so well, despite the country's history of state-sponsored doping.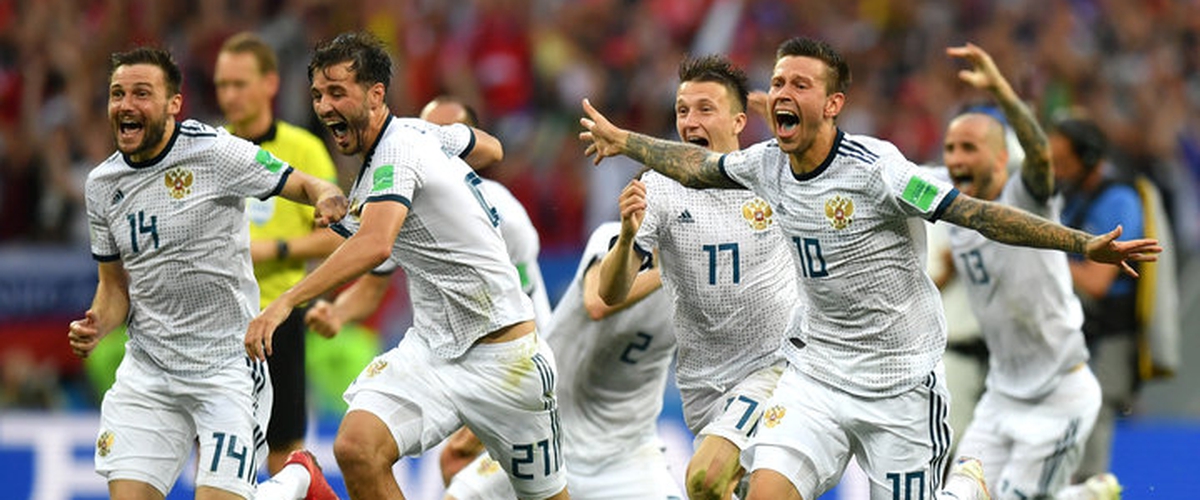 Belgium achieved their best finish in a World Cup Finals, finishing third, playing some eye-catching football along the way. The tournaments top scorers put on perhaps the best performance of the tournament when they tactically outclassed Brazil, with Kevin De Bruyne as a false nine and Romelu Lukaku on the right wing. Most notably however, was their last gasp comeback against Japan, where they rallied from 2-0 down to clinch the game 3-2 in the dying moments.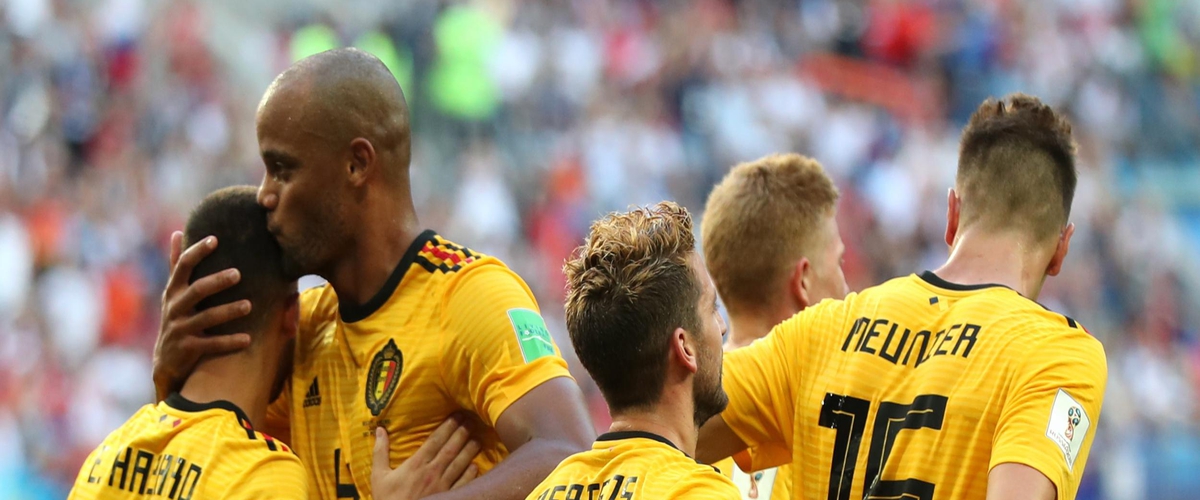 Other notable teams include-
Mexico; perhaps setting the tone of the tournament with their impressive 1-0 victory against Germany.
Iceland; once again proving they can defend as well as anyone in their 1-1 draw against Argentina.
Japan; finishing first in a group with Colombia and Senegal, while also giving Belgium a run for their money.
2022 Can't Come Fast Enough ft. Germany, Spain, and Argentina
As with every major tournament, certain teams failed to live up to expectations and will need to go through a period of re-building if they want to compete in Qatar.
Perhaps it was written in the stars; with Spain, Italy and France going out in the group stages 4 years after they became champions of the world, but Germany were certainly the biggest flops in Russia. Their 2-0 loss to South Korea summed their tournament up; useless possession, lack of genuine pace (Leroy Sane?), no lethal striker upfront and Manuel Neuer's moment of madness. The German's looked to have assembled a frighteningly good squad but failed to replace the leadership of Lahm, the fighting spirit of Schweinsteiger and the goal scoring instinct of Klose. Joachim Low may need to rethink his selection and tactics if he wants to bring Die Mannschaft back to the pinnacle of World Football.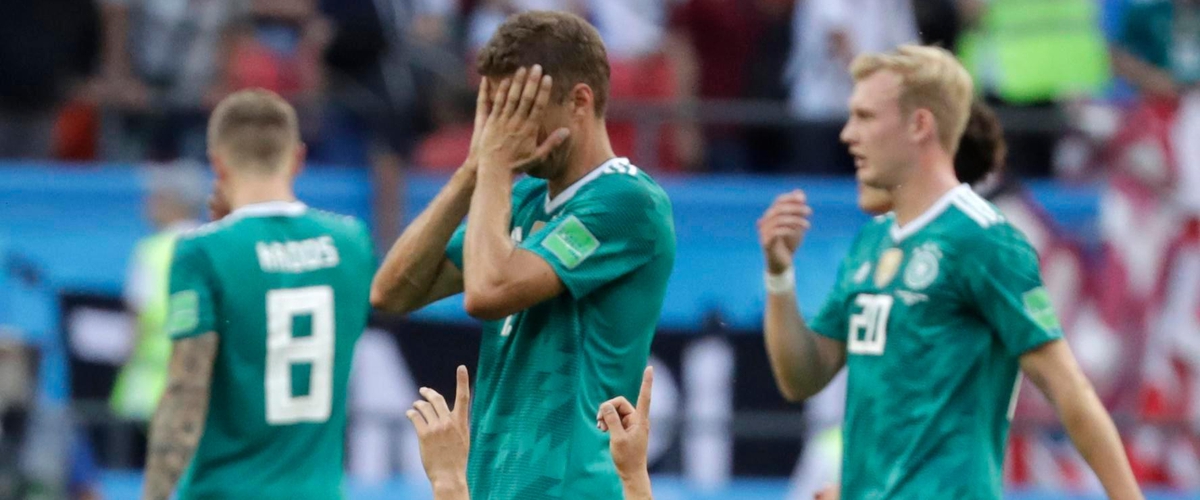 2 World Cup's in a row and maybe the alarm bells should start ringing for Spain, whose predictable brand of possession football looks easy enough to counter. The fact that they drew with Morocco, barely beat Iran and were toothless against Russia shows that they need to adapt to keep up with the modern game. They boasted incredible pass numbers and possession statistics but had a shocking lack of pace and a dearth creativity apart from Isco. If there is one thing we have learned from Russia 2018 its that possession football is easy to counter for small and big teams alike. Julen Lopetegui's sacking in the run-up also did not help, but can we really say that he would have made that much of a difference? After all, the team did play the same brand of football through qualifying as well.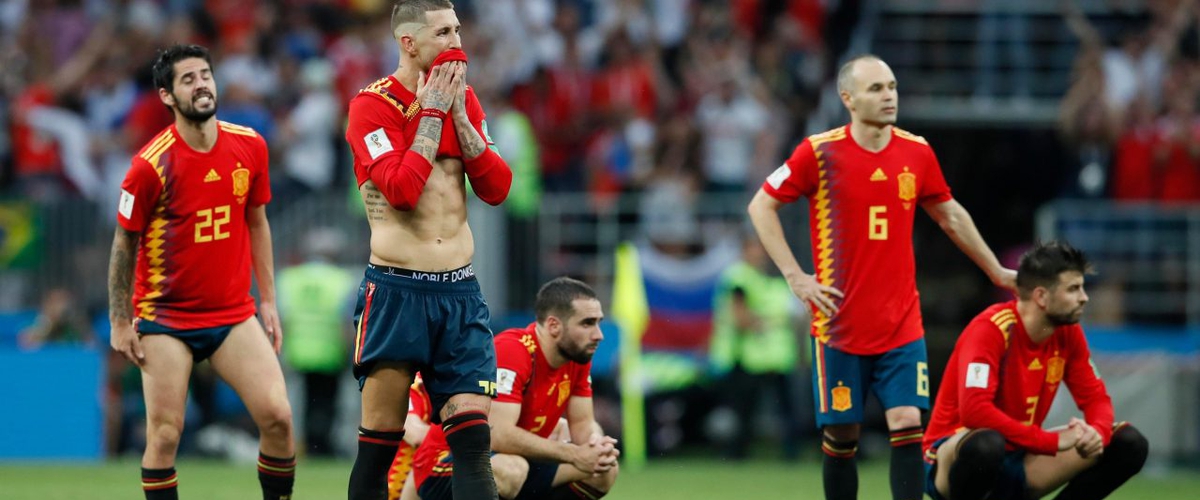 As sad as it is to realize that Leo Messi is probably never going to win the World Cup, there was a feeling of inevitability about Argentina's disgraceful showing at the World Cup. The fact that Jorge Sampaoli chose to leave out Mauro Icardi, and persisted with Meza and Acuña over Paulo Dybala shows his apparent tactical ineptitude. He failed to adopt a consistent tactical approach through qualifying and played an ageing Mascherano over an exciting and fit Giovani Lo Celso. Although the media blame Sampaoli, perhaps it is the Argentine FA, hiring three coaches through qualifying, who are to be blamed. They need to move on from this tournament with a clear vision and brand of football in mind, revamping the current structure. And lets not forget, Leo Messi may not be around to drag them to Qatar 2022.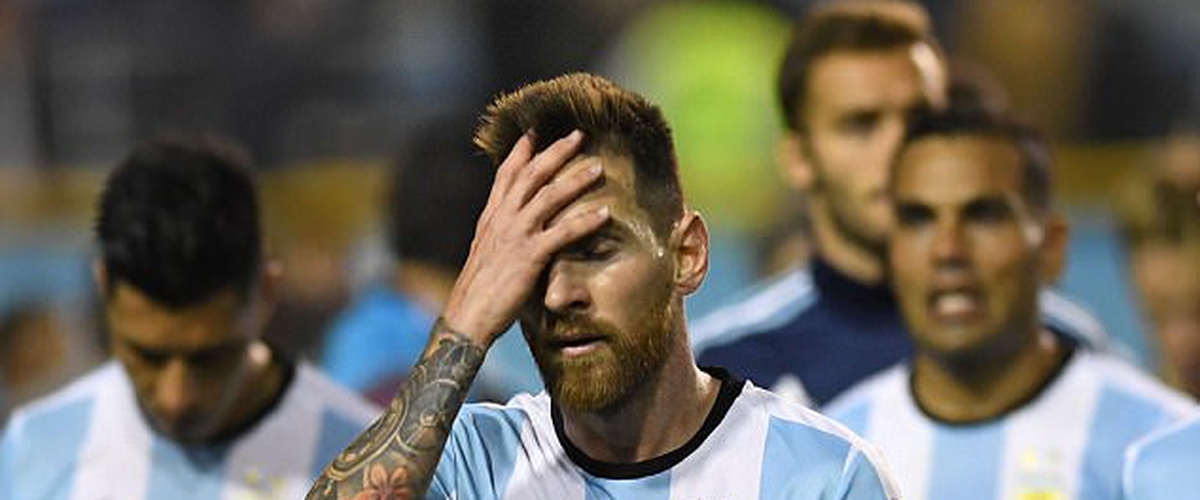 Notable Mentions-
Brazil; arguable the favorites after Germany went out, disappointingly eliminated in the Quarters.
Saudi Arabia; played like they had never heard of football before against Russia.
Poland; went in to the tournament ranked 8th in the world, and finished bottom of their group.
VAR: A Success or a Hindrance?
One of the biggest talking points in the lead up to the tournament was the use of VAR, with mixed opinions surrounding its use. While VAR was certainly misunderstood, in that people thought it would bring 100% accurate decisions, it certainly made more correct calls than controversial ones. The subjectivity associated with each decision makes it almost impossible for the referee to make a call that would suit both sides. The technology had a rocky start, interrupting the flow of many games with lengthy stoppages and being used inconsistently. However, by the third round of group games it had settled down and was used sparingly and consistently to make the toughest of decisions. While Brazil may feel aggrieved not to have got a penalty against Belgium and Croatia may feel cheated in the final, VAR is certainly a step in the right direction. VAR makes the game more just and with a few more alterations and clearer laws of the game, it may just become what its proponents wish it to be.
Croatia's manager Zlatko Dalic sums it up beautifully-
I respect the referee, he gave what he saw fair and square. VAR when it goes in your favor is good, when it doesn't it's bad .
Most surprisingly, VAR added an extra element of drama to most games (the Group B finale most notably) rather than taking away any spontaneous elements of football.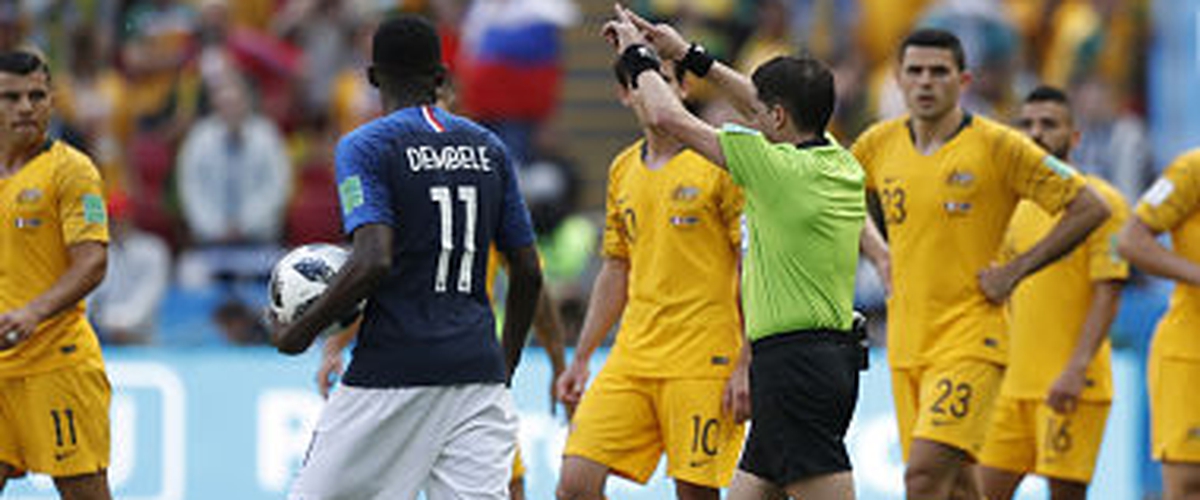 The Gap between the so-called big teams and the smaller nations is at an all time low.
This world cup will certainly be remembered for the many upsets and the rise of the underdogs. At previous tournaments there have always been a handful of thrashings and displays of dominance. Despite the scorelines in some games, almost every single game was close; barring Russia 5-0 Saudi Arabia, England 6-1 Panama and Belgium 5-2 Tunisia. This shows that the smaller footballing nations are improving the quality of player and manager hence catching up with the traditional powerhouses. Iceland showed their diligent defending and quality despite having a population smaller than that of Leicester, while Iran and Morocco gave Spain and Portugal difficult times in Group B. The organization of defenses was outstanding at times and paved the way for some brilliant counter-attacking football.
Possession Football is overrated and Set Pieces rule all.
The World Cup Final aptly demonstrates a growing trend in International Football. Croatia had 66% possession and still ended up on the losing side. In fact, in France's run to the final, they had less of the ball in all their knockout games. But does that really mean they did not have control of the game? Against Argentina they had less possession and apart from 2 goals either side of half-time were never really threatened. In fact their game plan was to sit deep and counter Argentina with pace, knowing they could not deal with Kylian Mbappe. Against Belgium they were thoroughly professional, winning the game with 34% of the ball. Looking at that stat you may think they were dominated, but in fact they had 19 shots to Belgium's 9 and 2 more shots on target. So while they did not control the ball, Pogba and Kante ensured they controlled the space, with Belgium essentially knocking the ball around the final third but never really penetrating the box. Similarly Spain made more passes against Russia than the Russians managed all tournament long, yet the game ended in a draw. This clearly shows that counter-attacking football is far more difficult to play against- being unpredictable and lightning quick- and that teams need to adapt to this in order to excel. Here is another stat for you, out of the 16 knockout games, 10 were won by the team with less possession.
Since all the games were very close, the finest margins separated teams. Set-pieces were certainly a stand out element of the tournament. A tournament high 79 were scored, with England scoring 9 of their 12 through Kieran Trippier or Ashley Young set-pieces of Harry Kane penalties. Since teams do not have a lot of time to work on concrete tactics and play the most expansive football, corners and free-kicks are a crucial tool in any team's arsenal because they are so easy to choreograph and difficult to defend against. While many may argue that open-play goals require more skill and stardust, the fact is international teams are so close together in terms of their performance levels that these fine margins are what separate them.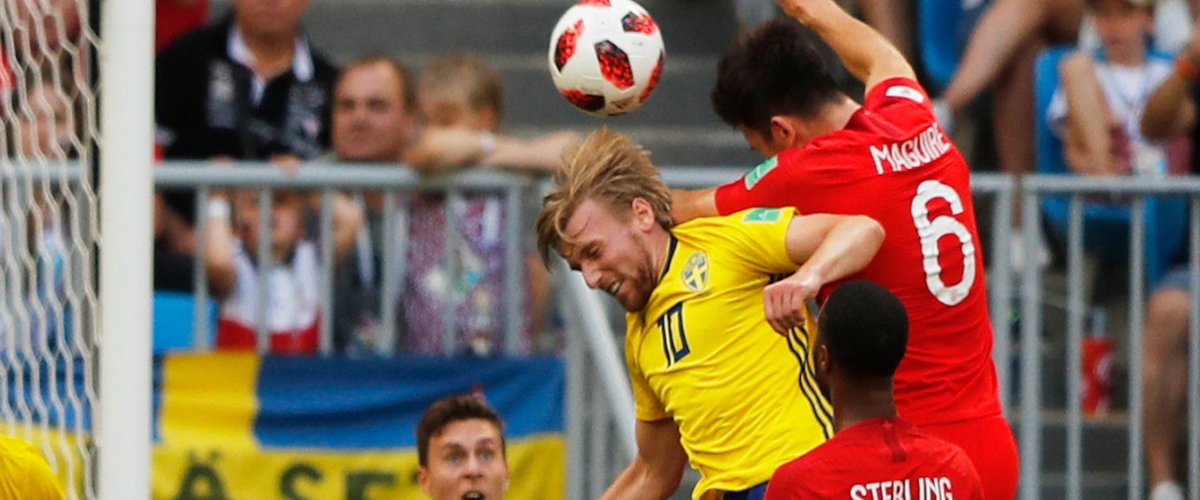 "Allez Les Bleus" France's Young Brigade ft. Mbappe, Pogba and Varane
Just 2 years on from their heartbreaking loss to Portugal in the Euro finals, France have avenged that defeat by becoming World Champions. They started the tournament off on a whimper, not convincing in any of their Group C games. That was however the mark of champions, as they nonetheless topped their group and made it to the knockout stages. The game against Argentina was where their talents came to the fore. It was the day Leo Messi metaphorically passed the baton to Kylian Mbappe and the teenager destroyed the Argentine defense with his frightening speed. They showed real character in coming from behind to ultimately win quite comfortable, despite what the 4-3 scoreline suggests. Professional performances against Uruguay and Belgium, where Pogba and Kante showed great maturity to protect the French defense, and Varane and Umtiti won every duel against Lukaku and Suarez. They played some excellent counter-attacking football and were brilliant from set-pieces in both games, ultimately landing them in the final.
They started shakily, facing a barrage of Croatian attacks, but settled down after the first 15 minutes and never really looked back. They were solid defensively, yet always possessed the threat of Pogba unleashing Mbappe and Greizmann on the counter. This team showed far more maturity at closing out the game and putting in professional, perhaps unspectacular performances. Deschamps, although he had them playing in first gear, ensured they won each game, and in doing so became the third manager after Mario Zagallo and Franz Beckebauer to win the World Cup as a player and a manager.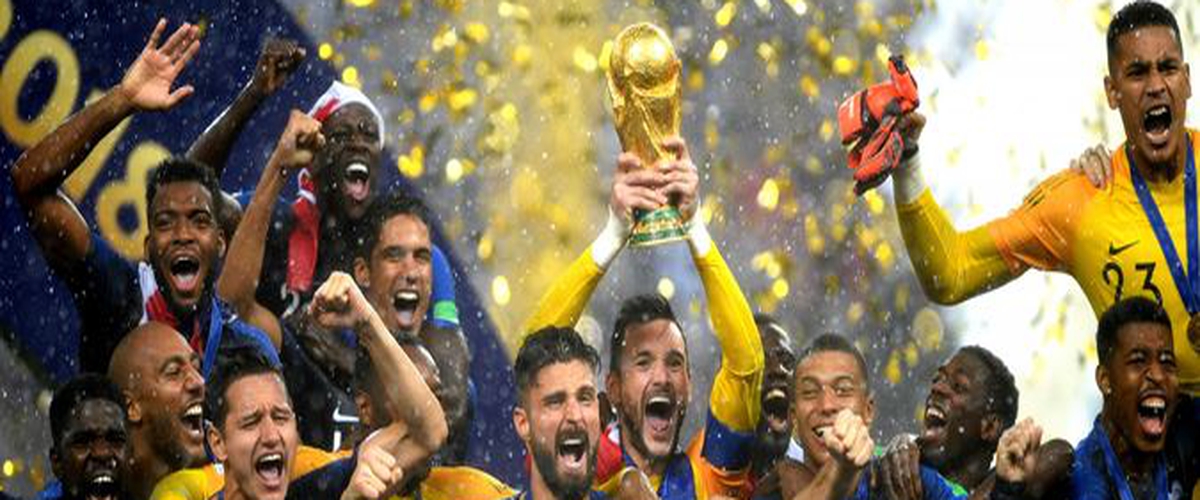 This young french brigade, the youngest team at the world cup, showed flair, professionalism, steel and determination through to the final. Kylian Mbappe is destined to be one of the greats, Pogba and Griezmann were leaders and Varane and Umtiti formed an incredible center-back duo. The scary thing is that the team will probably be even better in Qatar 2022, as long as they don't succumb to the champions curse.
Above all, the competition changed the worlds perception about Russia, with many plaudits going to the organization and the hospitality of the Russian people. Casual intermingling of fans, cultural exchange and an exposure to Russian culture all added to a fan's experience- showcasing the intrinsic beauty of Russia. Looks like Putin has us all fooled ;)
Well there you have it, the best, the worst, the shocks and the disappointments of this year's world cup. For me, probably the best I have ever seen, with so many moments to remember and cherish- except maybe Dejan Lovren declaring himself the worlds best defender and Ashley Young being named in the team of the tournament.
Share your views in the comments section, and don't forget to like and subscribe if you enjoyed the content.
-Zorawar