Are the Seahawks eyeing Kaepernick?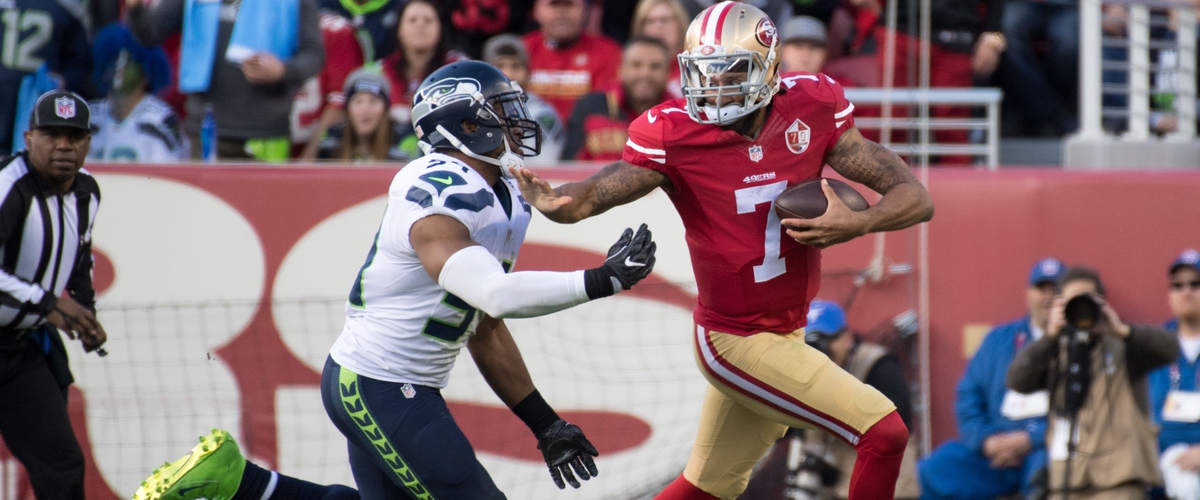 When the name Colin Kaepernick comes up it comes with two very conversations. On one side people say he is getting what he deserves, and on the other people say that he is being black balled. I just feel like if people that have been accused of sexual assault can come back and quarterback a team then Kaepernick should be signed by now.
Yes I'm a little biased but how can you be punished by an entire league because he simply takes a stance against police brutality. Any way that is an entirely different story and will be written at a different time. Yesterday Seattle Seahawks coach Pete Carroll said that they are in the market for a #2 quarterback to back up Russell Wilson. Kaepernick is the best available quarterback left on the market, he threw 16 touchdowns passes last season with just 4 interceptions.
The quarterback position is the hardest position in the NFL, and having a quality backup can prove to be vital. The Seahawks have a good one in Russell Wilson but having a former starter ready to fill in could be big.