ACC Atlantic Preview.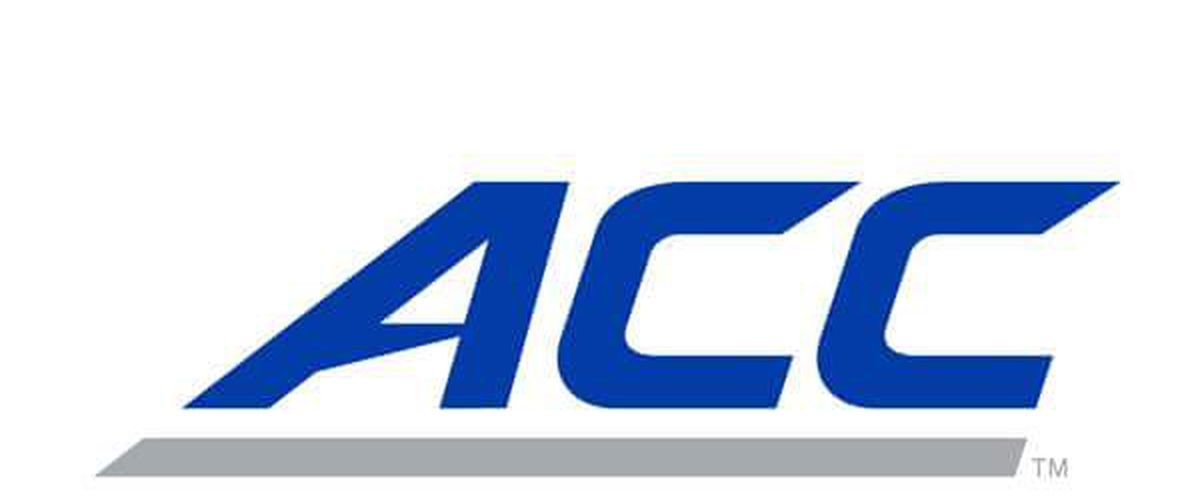 The Atlantic Division of the ACC has been the power half of the conference, and it appears it will be once again. Teams that have been at the bottom are improving with Syracuse and Boston College. Louisville and NC State should be in good shape again with Wake Forest making a strong move. Can Florida State get its mojo back under new coach, Willie Taggart? Clemson still looks to be the team that will not be denied.
Here is a preview of all seven ACC Atlantic teams with a prediction of the order of finish at the end of the article.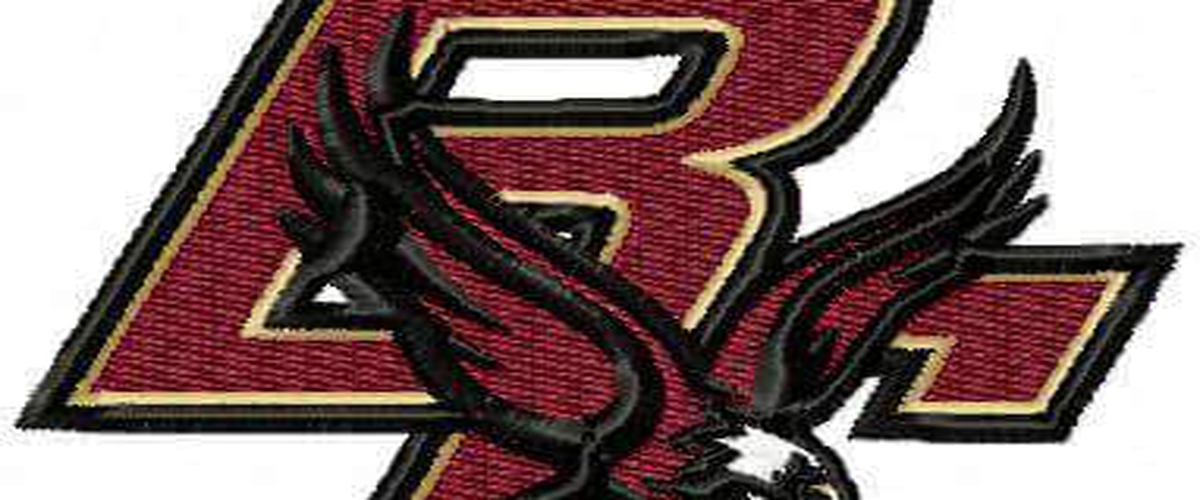 Boston College
2017: (4-4)(7-6)
Head Coach: Steve Addazio, (6th year) 31-33
The Eagles finished 2017 very strong, winning five of their past seven games, culminating in a win over Iowa in the Pinstripe Bowl. The offense caught fire during their second half of the season run which included wins over Louisville and a blowout over Florida State. Can Boston College ride that momentum into this year?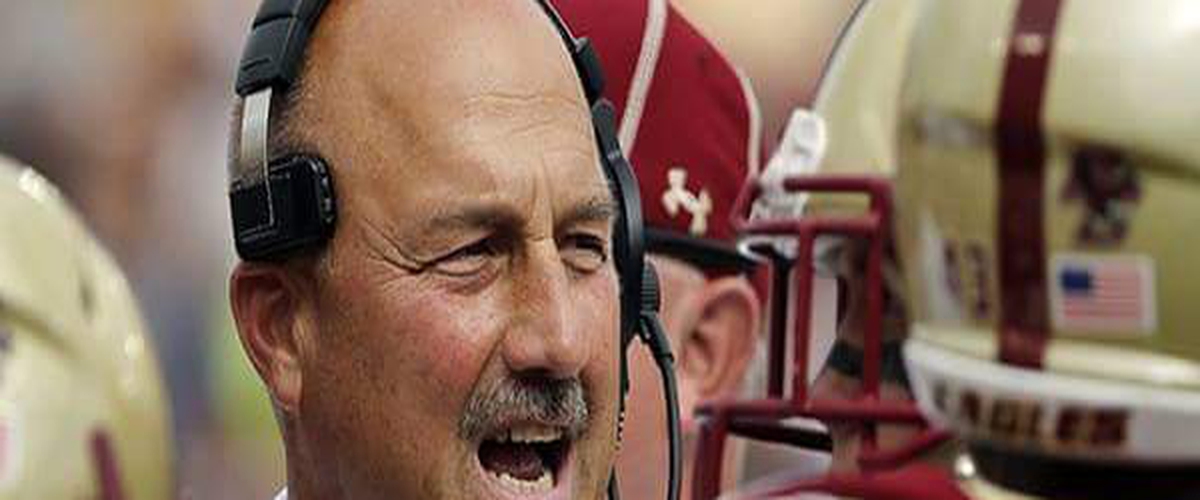 Quarterback, Anthony Brown is back after suffering an ACL injury. He has to improve his 52 percent completion rate. E.J. Perry and Matt McDonald are the backups.
Brown will be behind a line that returns all five starters. The main receiving targets will be Kobay White and senior Jeff Smith. Senior tight end, Tommy Sweeney had 36 receptions and four touchdowns.
A.J. Dillon is a home run running back; (1589 yards, 14 touchdowns), but little depth behind him. They are counting on Travis Levy to spell Dillon.
The defense has promise with end, Zach Allen; who is one of the best in the league. Ray Smith and Tanner Karafa are the tackles. The linebackers are quick and aggressive, led by sophomore, John Lamot. Connor Strachan is back from a knee injury.
The secondary is led by senior, Lukas Denis, who is one of the top ACC playmakers. Place kicking was an adventure. Colton Lichtenberg returns but must improve on eight misses on 20 attempts.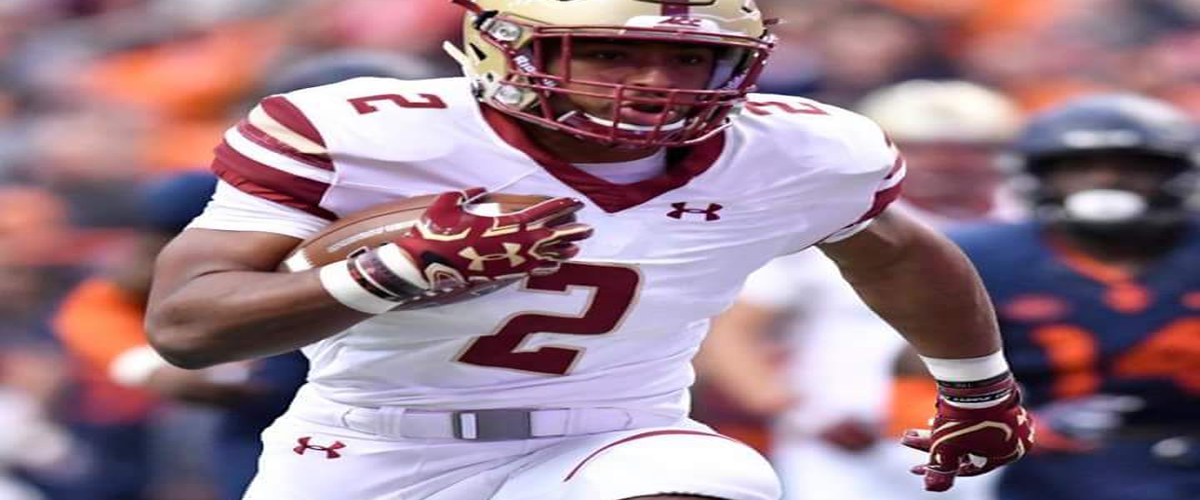 It's a tough schedule past their first two warm-ups. Road trips to Wake Forest and Purdue follows with other away games with NC State, Virginia Tech and revenge minded, Florida State. The Eagles will need an upset or two to get back to bowl eligibility.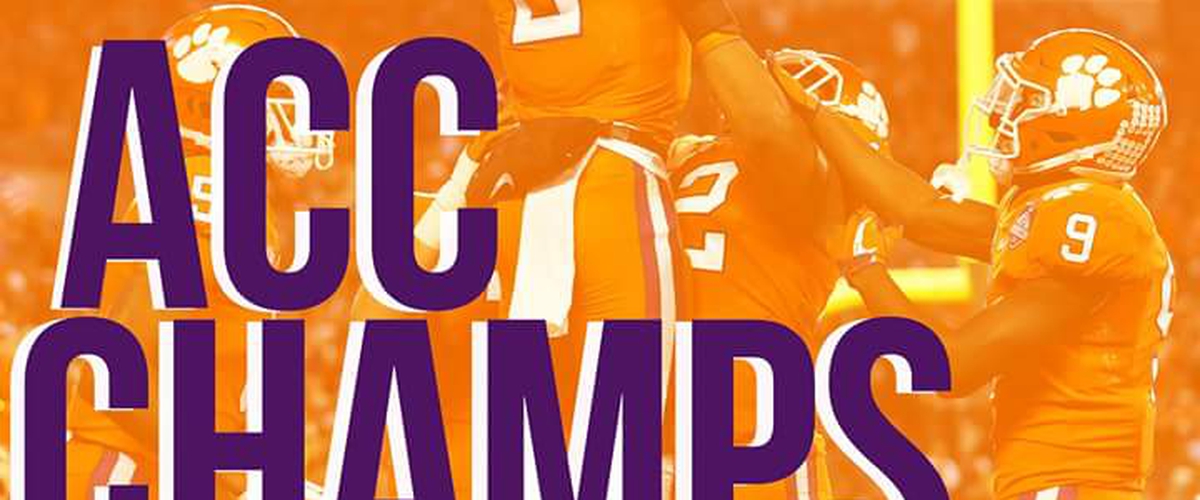 Clemson
2017: (7-1)(12-2)
Head Coach: Dabo Swinney, (10th year) 101-30
Head coach, Dabo Swinney has built a powerhouse in the Clemson Tigers. Three consecutive playoff appearances and a National Title stamps Clemson as the premier program in the ACC . They were stung by their Sugar Bowl loss to Alabama last year and look to get back to the top of the heap this year.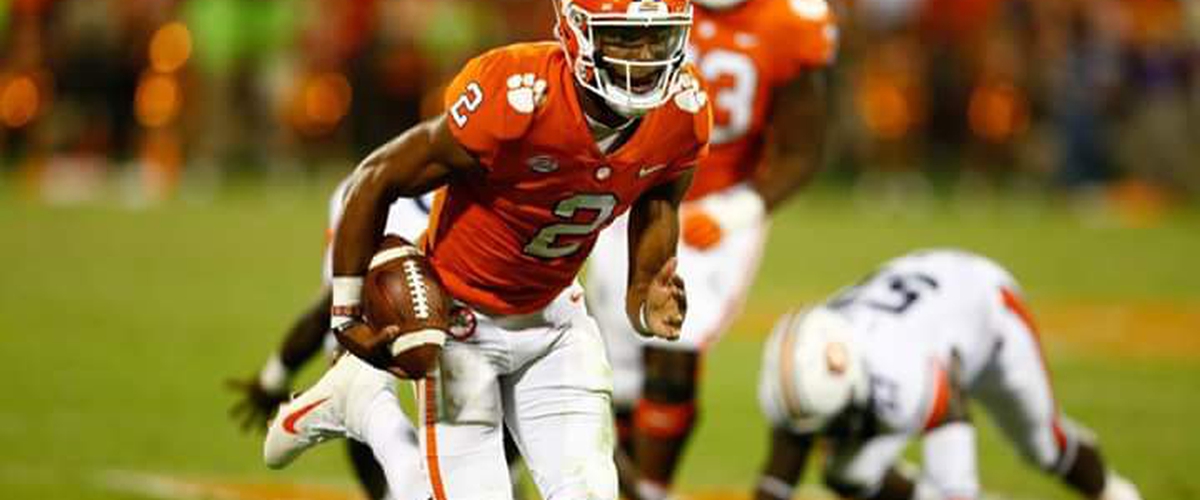 A quarterback competition is underway involving senior incumbent, Kelly Bryant and super recruit, Trevor Lawrence. Bryant can get the job accomplished with his arm and feet, connecting 66 percent of his passes for 13 scores and 665 yards rushing for 11 more touchdowns. It's believed that Lawrence is a better passer and is more efficient in getting the ball downfield. They have a treasure trove of receivers in Hunter Renfrew, Tre Higgins, Diondre Overton and Derion Kendrick.
Three starters return on a strong offensive line, which includes All-ACC tackle, Mitch Hyatt and center, Justin Falcinelli. Sean Pollard can play guard or tackle. A solid stable of running backs are Travis Etienne, backed up by Tavien Feaster and Adam Choice. Clemson had a whopping 40-5 edge over their opponents in rushing touchdows.
Clemson's defense was fourth in the FBS in total defense and has a NFL caliber front coming back. Dexter Lawrence will be a top five pick. Christian Wilkins will be on a Sunday roster too. Albert Huggins, Clelin Farrell and Austin Bryant will give headaches liberally. Linebacker, Kendall Joseph was the team's leading tackler. Isaiah Simmons, Tre Lamar and J.D. Davis will comprise a solid linebacking rotation.
There were injury problems in the secondary last year and some depth concerns for this year. Safeties will be K'Von Wallace and Tanner Muse. Corners will be manned by Travon Mullen, A.J. Terrell and Mark Field.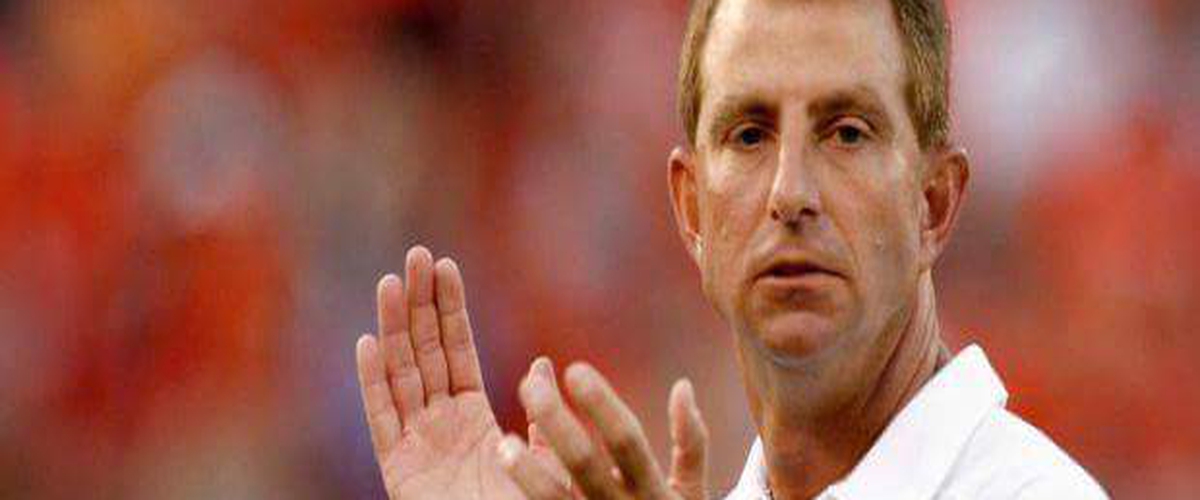 Clemson faces Jimbo Fisher's Texas A&M at College Station in their second game. Their ACC schedule has road games to Georgia Tech, Wake Forest, Florida State and Boston College. South Carolina is at home. It's difficult to see anyone getting in Clemson's way to their fourth straight ACC title game and another playoff berth.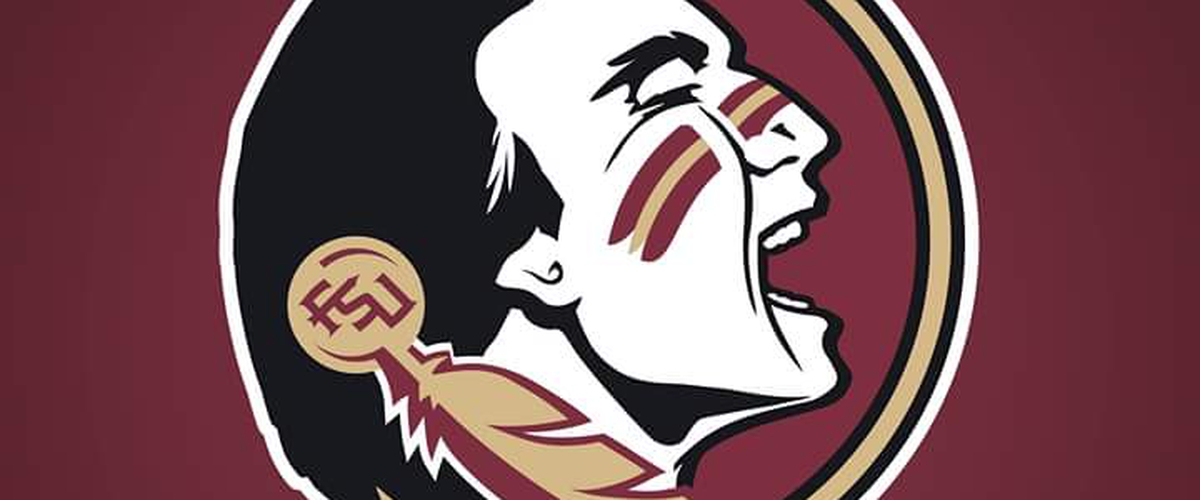 Florida State
2017: (3-5)(7-6)
Head Coach: Willie Taggart, (first year)
Florida State was very un-Florida State the past couple of seasons. There was doubt last year that the Seminoles would make a bowl game. A line that was getting their quarterback killed, dumb penalties and mistakes and losing relevancy during the year are not acceptable scenarios in Tallahassee. Time for change.
Texas A&M backed up the Brinks truck to pull coach, Jimbo Fisher away. In comes Willie Taggart after one year at Oregon. Taggart has a trend of leaving programs that breakout the next year. Oregon looks good this year and it certainly happened at his previous stop at South Florida. Can he pump new life into the Seminoles and get them toward the place where they are accustomed to?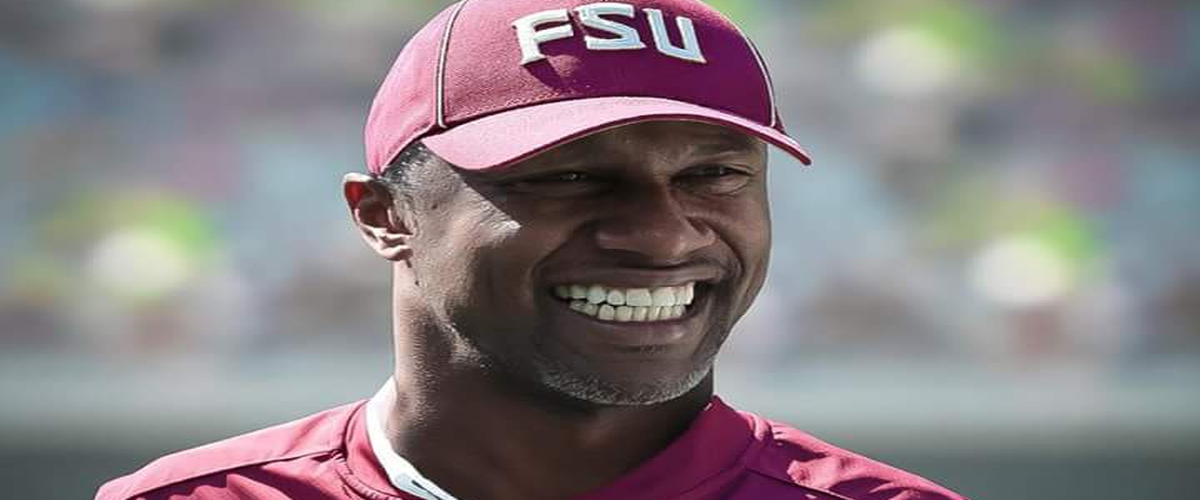 One thing for certain; Taggart will install a spread, up tempo offense. A quarterback competition is on to see who will run it the best. Deondre Francois had a dynamite freshman season, but a knee injury thwarted him last year. James Blackman played the bulk of last season, but threw too many picks. Francois is a much better fit to run an up tempo offense.
The offensive line has been offensive lately. They have allowed 36 sacks. Run blocking should be stressed because Florida State is loaded with ball carriers. Cam Akers racked up 1025 yards, Jacques Patrick brings power and a young speedster, Amir Rasul.
Tamorrion Terry will be the primary receiver. Nyquan Murray, George Campbell and Keith Gavin round out the receiving crew.
Defensively, Florida State had only 15 takeaways and have to replace Derwin James. End, Brian Burns had a huge freshman season. Tackle, Demarcus Christmas is a veteran and Marvin Wilson is a five star prospect. Linebacker, Emmett Rice is back from a knee with Adonis Thomas on the outside and Dontavious Jackson in the middle.
The backfield will be led by cornerback, Levonta Taylor, versatile Stanford Samuels and star recruit, Jaiden Woodley.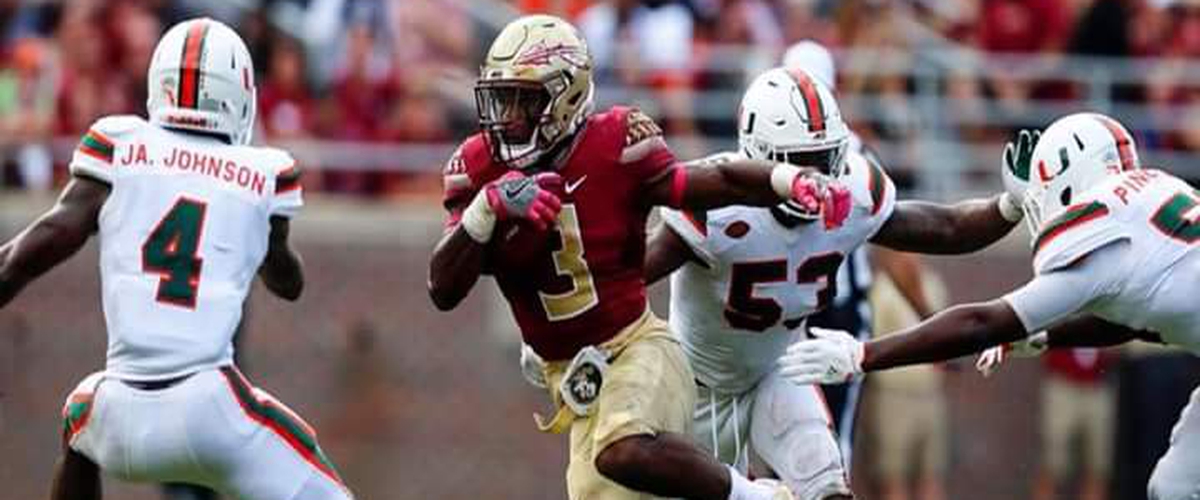 The schedule isn't easy. They begin with a tough Virginia Tech squad and take trips to Louisville, NC State, Miami and Notre Dame. Going to the Carrier Dome has caused them problems also. Florida State will have to work to match those seven wins.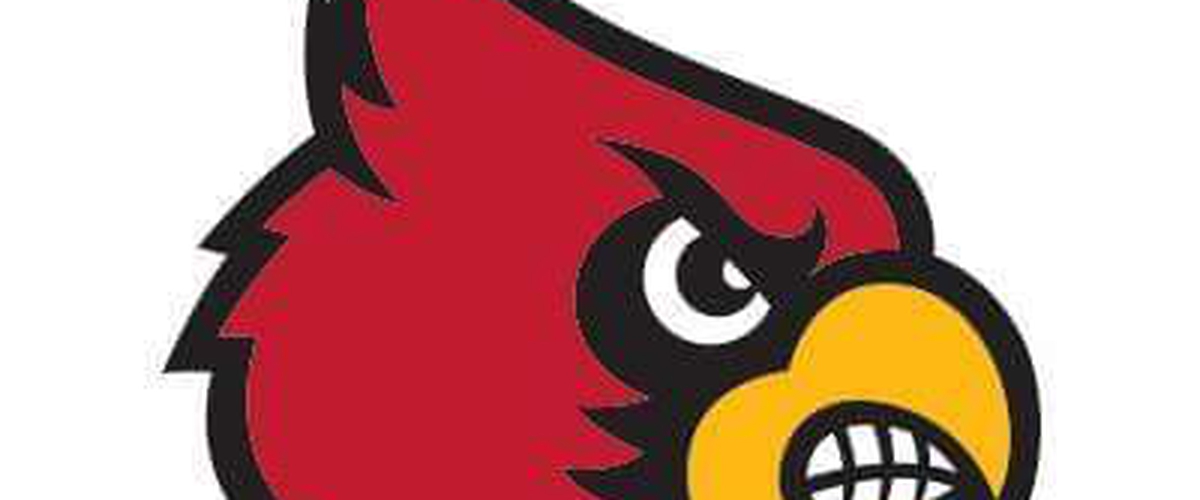 Louisville
2017: (4-4)(8-5)
Head Coach: Bobby Petrino, (5th year, 9th overall) 75-27
It hasn't been an easy year for Louisville. Besides all of the more serious problems and distractions this school put itself through, they lost their Heisman Trophy winning quarterback, Lamar Jackson. Their coach, Bobby Petrino has been bruised by misdeeds in the past, but he does win football games. 13 out of the 14 seasons Petrino has coached have been winning ones, and will likely have this Louisville squad a winner too.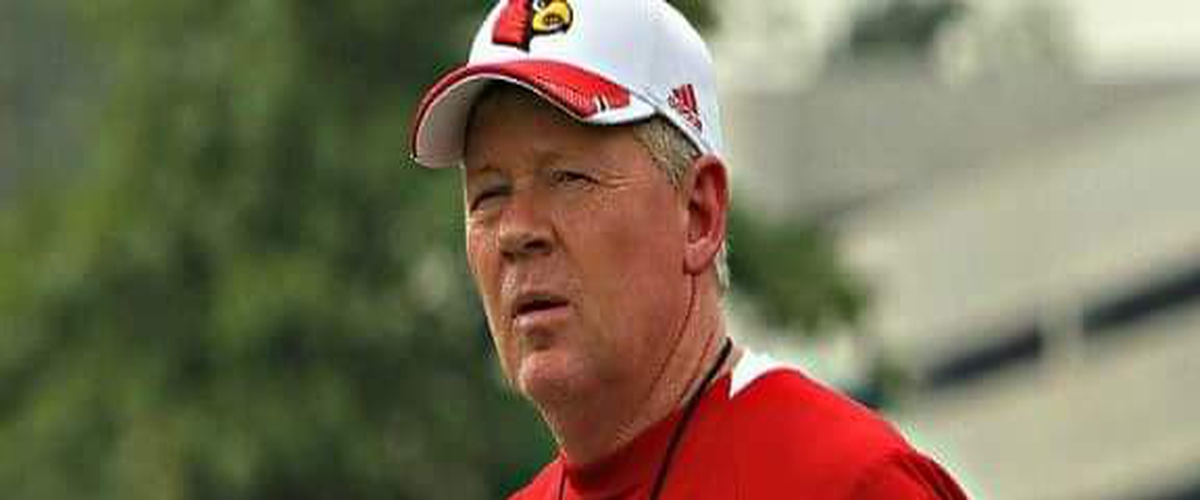 Jawon Pass will be the man to fill Jackson's shoes. He has waited his turn for a year and will bring a strong arm to the table. He will be working with perhaps the best receiving unit in the ACC with Jalvin Smith, Dez Fitzpatrick and Seth Dawkins. An experienced, versatile offensive line returns with center, Cole Bentley and massive tackle, Mekhi Becton. Running backs will have to be sorted out in an attempt to replace all of the rushing Jackson did. Dae Williams and Colin Wilson appear to be the top two canidates, both coming off knee injuries.
The defense struggled with the pass and getting off of the field. Only G.G. Robinson returns in the front, but help arrives in JUCO transfers, Michael Boykin and Jared Goldwire. Middle linebacker, Dorian Etheridge had 83 tackles; Jon Greenard had 15.5 tackles for loss.
The secondary will have questions that need to be answered. Cornerbacks are P.J. Mbansaor and Rodjay Banks with Trestan Smith holding down a safety spot.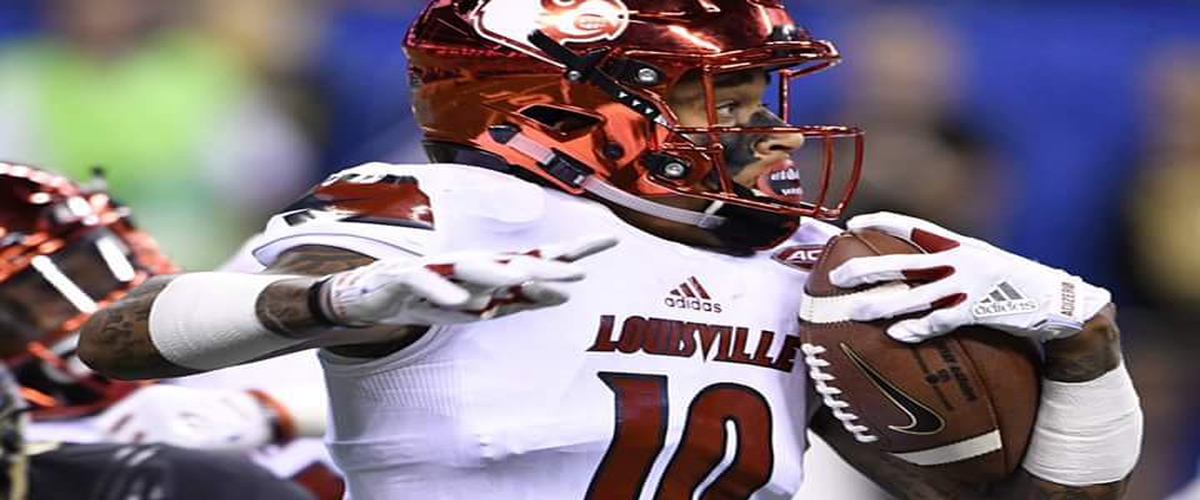 Louisville eases into the season, beginning with a trip to Alabama. Other road games include Virginia, Boston College, Clemson and Syracuse. It will be a fight to eclipse six wins.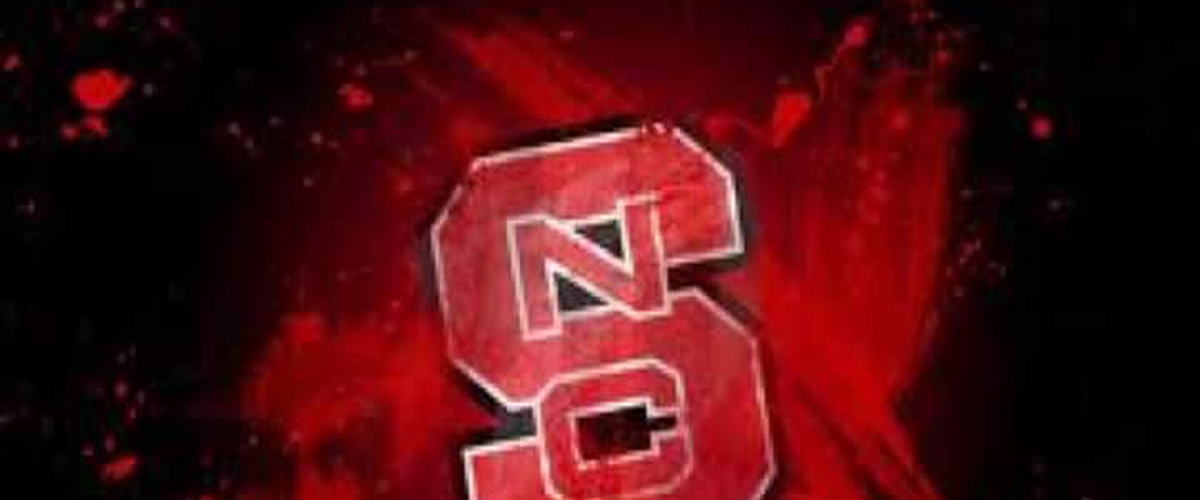 NC State
2017: (6-2)(9-4)
Head Coach: Dave Doeren, (6th year) 34-30
2017 was a breakthrough year in the Dave Doeren era. The Wolfpack was being considered a dark horse for the Atlantic title, ripping off six conference wins and nine overall. A comfortable Sun Bowl win over Arizona State capped off a solid season. Are the Wolfpack here to stay? They lose a couple big pieces in running back, Nyheim Hines and defensive end, Bradley Chubb.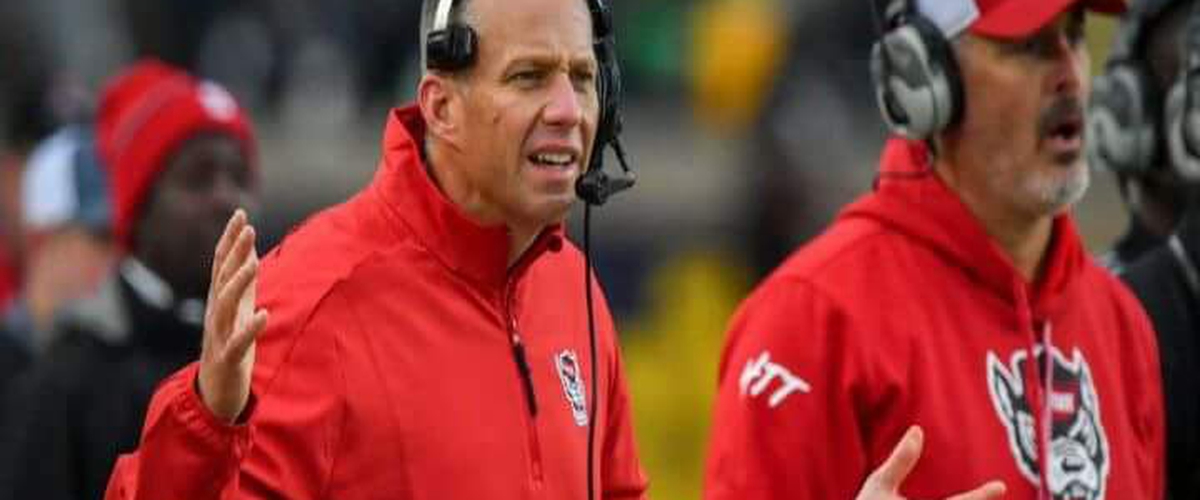 They do get one of the better quarterbacks in the ACC back in Ryan Finley, behind a line that was the best in the conference in protecting Finley. Tackle, Tyler Jones and guard, Garrett Bradbury anchors a line that allowed only 13 sacks. The receivers are Kevin Harmon, Stephen Louis and Jakobi Meyers. Running back, Reggie Gallaspy will attempt to fill the void left by Nyheim Hines if he is behind his leg injury. Ricky Person will be the backup.
Bradley Chubb's loss is a painful one, but experienced senior, Darian Roseboro will take over. Tackles, Shug Frazier and big playmaker, Eurndraus Bryant hold the interior. Linebacker, Germaine Pratt is another big play generator on the outside.
Stability alluded the secondary and big plays didn't. NC State was 104th in allowing big plays. Safeties, Tim Kidd-Glass, Jarius Morehead and Tennessee transfer, Stephen Griffin will work to rectify that. Cornerback, Nick McCloud is a star.
The Wolfpack has to better their 44 scores in 60 trips into the red zone and making only half of their field goal attempts.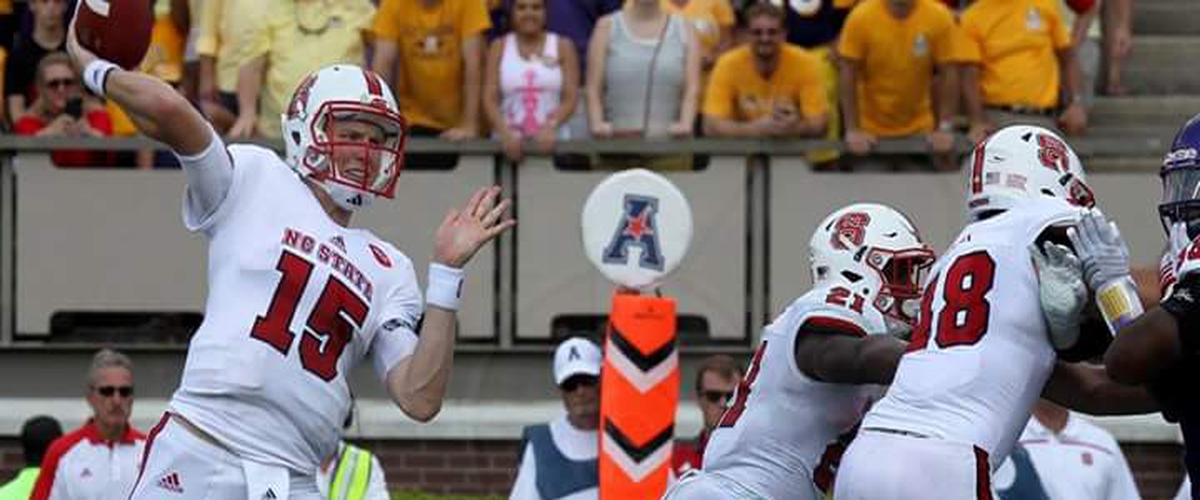 NC State travels to Clemson and has a rough November with their last two games at Louisville and North Carolina. They host West Virginia in their third game and Florida State later on. It's a challenging schedule, but they have enough to win seven to nine of them.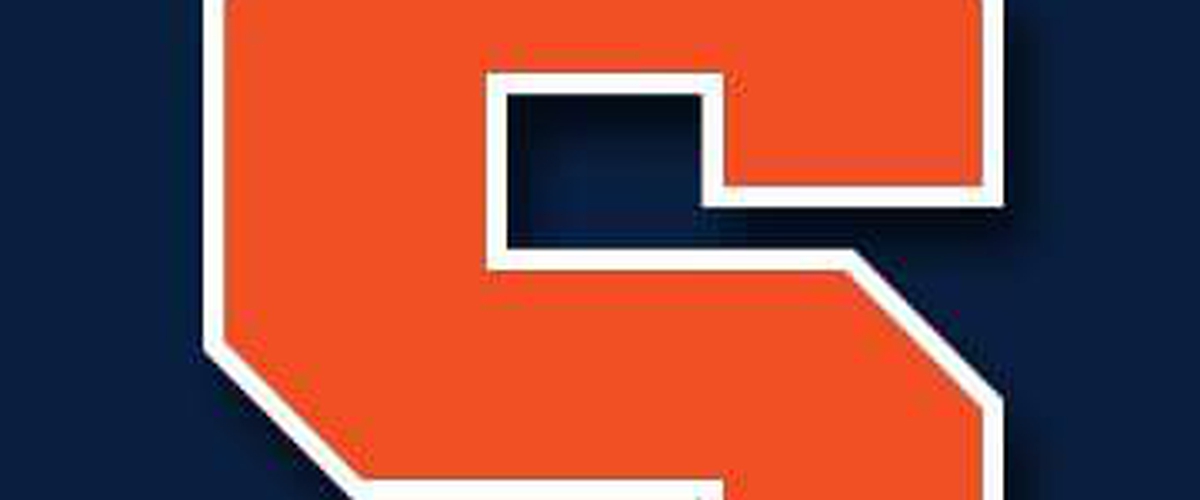 Syracuse
2017: (2-6)(4-8)
Head Coach: Dino Babers, (3rd year) 8-16
Can the Orange finally break out of their funk? They are on a three consecutive four win season streak and haven't made a bowl appearance since 2013. Head coach, Dino Babers enters his third year at Syracuse and has made the Orange an aerial circus, but rushing and controlling the clock have been issues.
On another note; air conditioning giant and namesake of Syracuse's home stadium since it was built back in the 1970s; Carrier, will finally have air conditioning at the Carrier Dome. Better late than never, I suppose.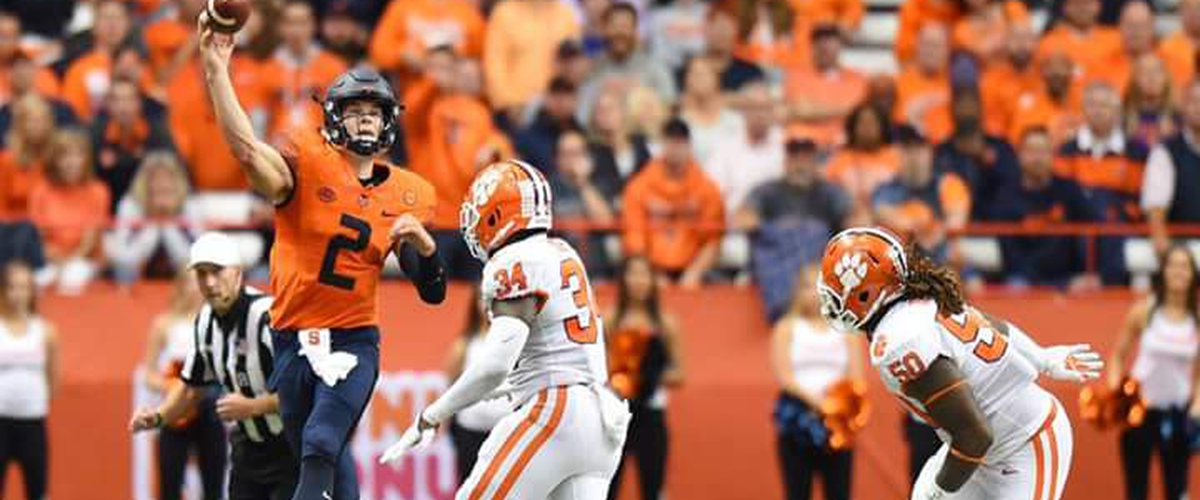 Quarterback, Eric Dungey is back after guiding Syracuse to second in the ACC in passing. He is a tough veteran quarterback who was also the leading rusher on the team; (595 yards). Unfortunately, he has concussion issues and backup, Tommy DeVito likely will be counted on as a redshirt freshman. Better pass protection from the line is vital after allowing an ACC high, 32 sacks. Four starters return on the offensive front including guards Aaron Roberts and Texas A&M transfer, Koda Martin.
Two receivers are finished, but there is plenty of ability here. Junior, Devin Butler will be the primary target along with Nykeim Johnson. Tight end, Ravian Pierce will be used also. You would like to see more production from their running backs. Donte Strickland has the size and Neal was the second leading rusher on the team behind Dungey. Freshmen, Jawhar Jordan and Jarveon Howard could get their opportunities.
The Orange defense was the second worst in the ACC. The defensive line is small but quick. End, Alton Robinson had five sacks. Three linebackers need replaced. JUCO transfers, Lakeni Williams and Ryan Guthrie appear like they will fill two of those.
The strength in this defense lies in the secondary; although they had a power outage during the second half of 2017. Incredibly, they had no picks in the last eight games. Safety, Evan Foster's only pick was a pick six. Corners are Scoop Bradshaw and Christopher Frederick.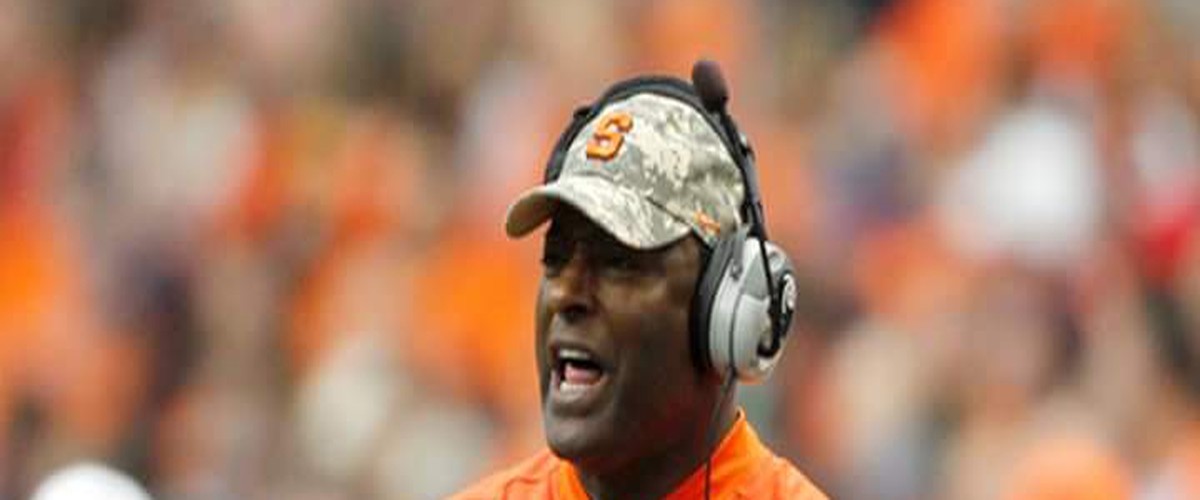 The Seminoles visit the newly air conditioned Carrier Dome in September. The second half of the season appears rugged with trips to Clemson followed by Pitt in October, and Wake Forest, Notre Dame and Boston College in November. The Orange should collect three September wins, but another fall off looks likely afterwards as wins will be hard to come by.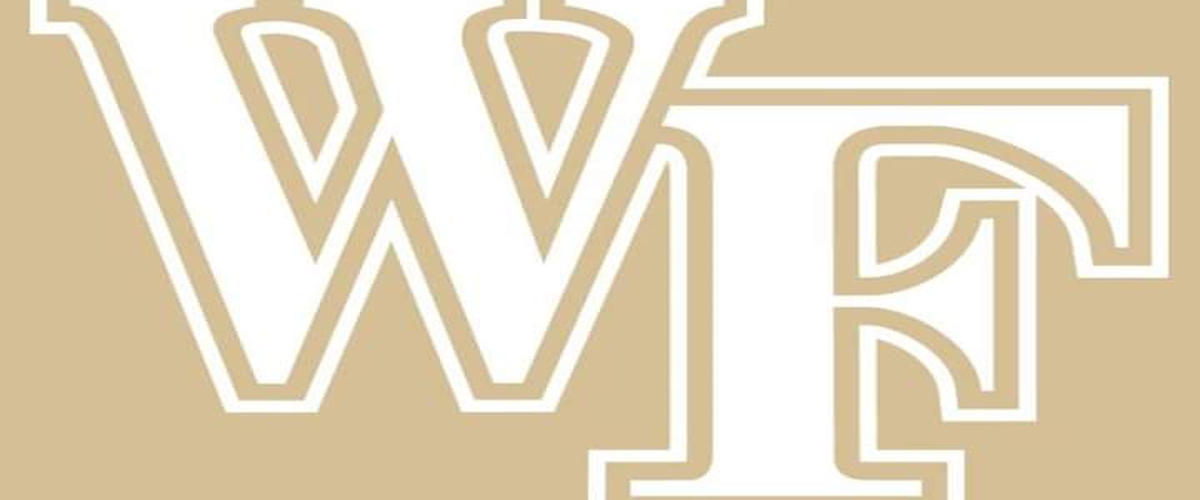 Wake Forest
2017: (4-4)(8-5)
Head Coach: Dave Clawson, (5th year) 21-29
Wake Forest has quietly become a reckoning force in the ACC. They completed an eight win season last year, culminating in a shootout win over Texas A&M in the Belk Bowl. Like NC State, can they sustain this or improve on it? Most feel that this could be coach Dave Clawson's best team.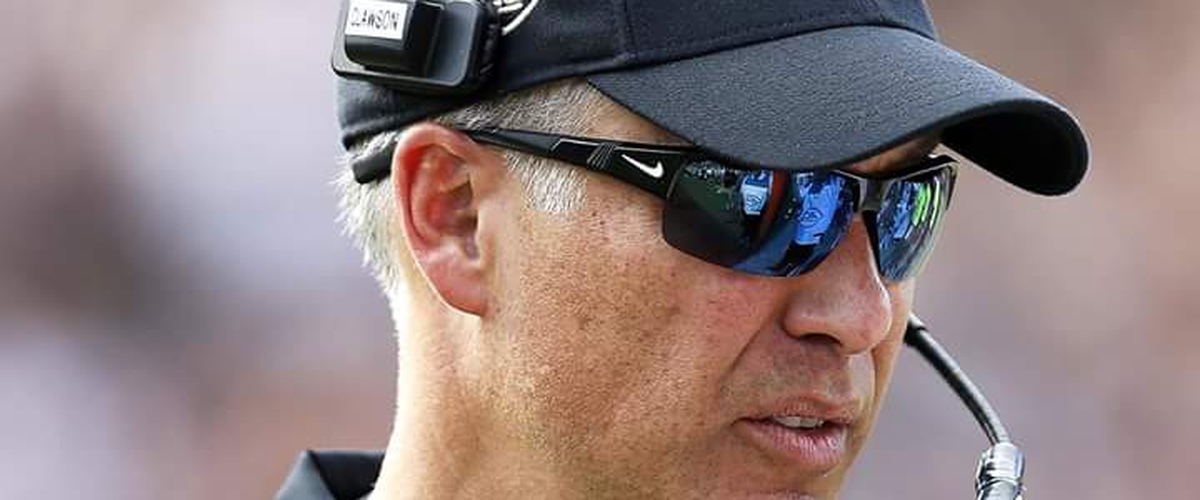 John Wolford has moved on and Kendall Hinton will take over control of the offense. He is small but he can scoot. Hinton will have a stable of running backs in Matt Colburn, bruiser Cade Carney and redshirt freshman, Christian Bell. Greg Dortch will be the leading receiver and kick returner. All five starting offensive linemen return that were strong run blockers. Tight end Cam Serigne's loss hurts as he is with the Carolina Panthers.
Six return from a disruptive defense. Potent, Greg Basham is on the end with two fifth year seniors manning the middle in Willie Yarbury and Zeke Rodney. There are two replacements needed at linebacker. Senior, Demetrius Kemp will be on the middle and Justin Strnad outside.
The secondary is experienced, but experienced at getting burned. Essang Bassey is a fast cornerback along with safety, Cameron Glenn. Former receiver, Chuck Wade may move to safety.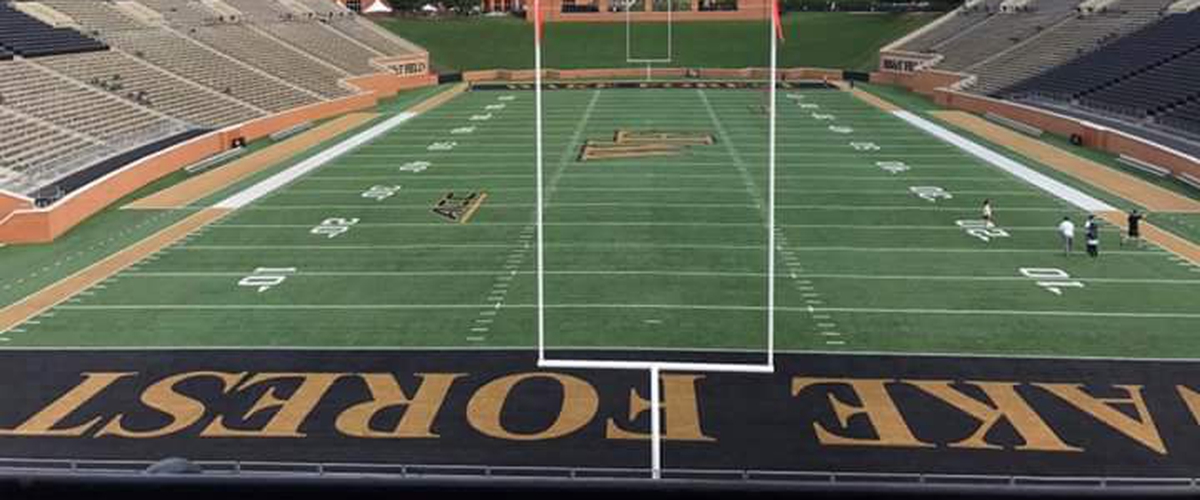 The Demon Deacons have an unusual schedule. After a visit to Tulane to kickoff their season, they don't go back on the road until October 20th against Florida State. Notre Dame and Clemson are included in that five game homestand. Other travels are to Louisville, NC State and Duke late in the year. Wake Forest has an opportunity for a great start and should tally another eight wins at least.
Predicted Order of Finish...
1. Clemson (7-1)(11-1)
2. Florida State (6-2)(9-3)
3. NC State (6-2)(8-4)
4. Wake Forest (5-3)(9-3)
5. Louisville (4-4)(7-5)
6. Boston College (2-6)(5-7)
7. Syracuse (1-7)(4-8)
---