Ronald Koeman Sacked.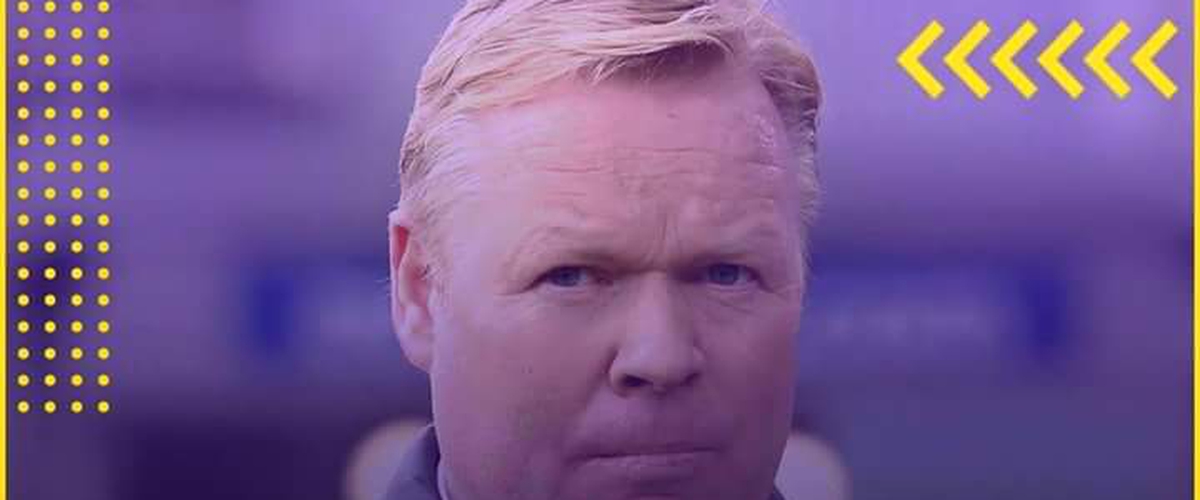 Ronald Koeman became the second Premier League manager sacked within a week, Monday. The 5-2 loss at Goodison Park to Arsenal was the final straw in a season full of lows for Everton. The 18th position on the Premier League table is where Everton currently sits and that position has been a killer for managers. Craig Shakespeare was sacked last week with Leicester sitting in 18th place.
It was only 16 months since Koeman was hired away from Southampton. That is a very short tenure for an Everton boss during the past few decades. The belief that Everton is no longer unified as a team is one of the reasons for the sacking. "All for one, one for all" is the Toffees' motto, and it seemed very little of that existed on the blue side of Stanley Park. Everton spent over £140 million on new signings over the summer and shipped top goal scorer; Romelu Lukaku, to Manchester United for up to a £90 million fee. Everton got an aging Wayne Rooney back, but nothing to replace Lukaku. Another reason was that Koeman does well when the team does well. Koeman got Everton to seventh last year and European matches this year. He doesn't do well when the team is struggling. His disciplined approach was a change from what Everton is accustomed to.
So, where does Everton turn to now? Of course they are looking for a spark in this change. David Unsworth will take over on an interim basis, moving up from managing the under 23 team. Other canidates that are being mentioned are Thomas Tuchel, who left Borussia Dortmund in May. A long shot canidate is Carlo Ancellotti. Could David Moyes return for a second spell? Moyes managed Everton for an eternity; (12 years). He resigned as Sunderland boss in May after their relegation. Other names bandied about, but will be tough to pry them from their current positions are Burnley manager, Sam Dyche and Bournemouth manager, Eddie Howe.
These sackings reminded me of last Friday afternoon sitting on my comfy chair, watching Brighton busting West Ham out. I wondered if this was the dying moments of Slaven Bilic's career with West Ham. It wasn't only the 3-0 beating by the hands of Brighton at the Hammer's new home of London Stadium. It was the empty white seats left behind from perplexed fans and the lackadaisical play from West Ham. The few fans that were left let out a raucous boo and catcalls as the final whistle blew. West Ham certainly looks ripe for relegation. The hammer will likely drop on Bilic very soon. I'm suprised he wasn't sacked over the weekend.
---