Stephen Curry proves he's the man of the team in game 3 victory.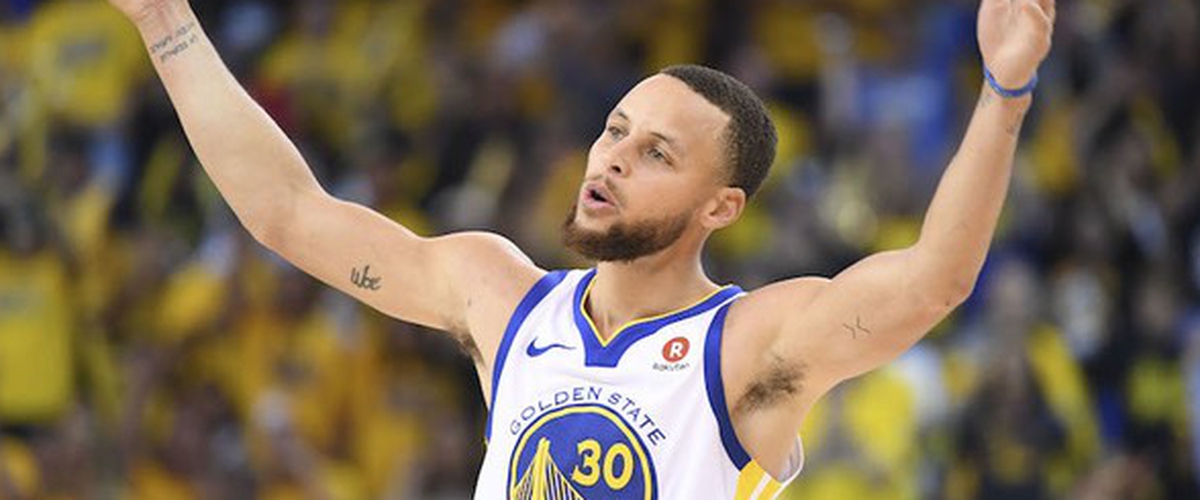 After a game 2 loss, Stephen Curry had a night to forget finishing 16 points and went 7-19 shooting %36. Heading back home to Oakland, with the series tied 1-1. The Warriors managed to blow out the Rockets in game 3 126-85.
Kevin Durant finished with 25 points, Klay Thompson only scored 13 points and Draymond Green had 10 points and 17 rebounds but It was Stephen Curry's 35 point performance that lifted the Warriors to the game three victory. Curry dropped 26 of his 35 points in the second half, he went 13-23 and shooting 56% from the field goal and saw his daughter cheering him on. Curry has proven time and time again that he is the man in Golden State and that the Warriors are his team.
With Stephen Curry, the Warriors are a much better team and when Curry performs of a very high level, the Warriors are unstoppable. When Curry struggles like he did the other night, people seem to forget about what he's done. He dropped 56 points in Madison Square Garden and which was the beggining, he won the MVP twice and the second time was vote unanimously. Curry is five time all star and won the NBA title even before Kevin Durant joined the Warriors.
Curry is labeled as the greatest shooter of all time and sure he can have off nights, Kobe Bryant and Michael Jordan had off nights in their careers. But when Curry gets hot and gets going, he's capable of being the best on the court and this is not a very good sign if your the Houston Rockets heading into game 4.
---