LeBron James current tenure with the Cavaliers now is like Michael Jordan's tenure with the Washington Wizards.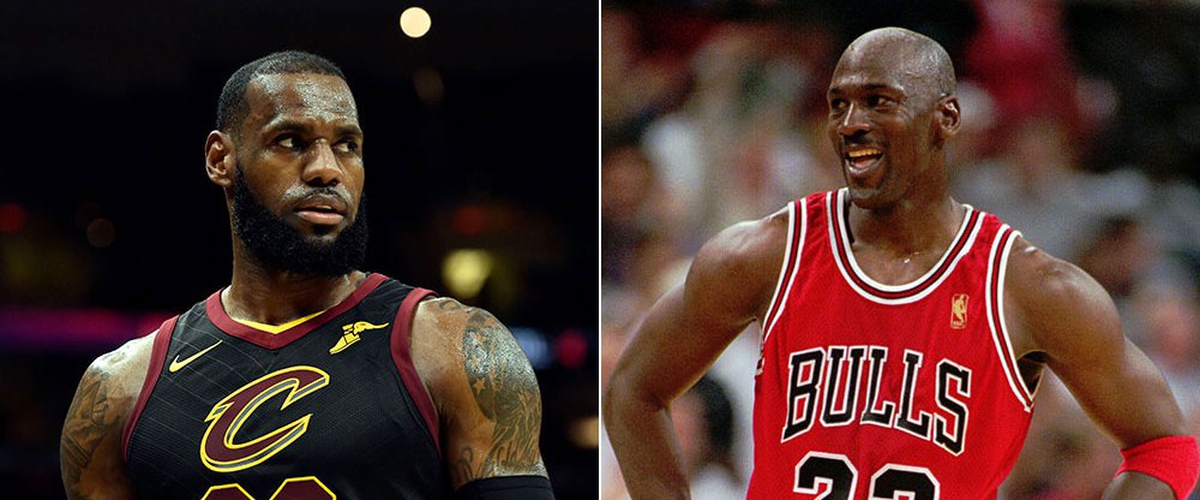 The basketball world just loves to compare LeBron James to Michael Jordan, I recently do not much anymore but if there is one thing I can compare is LeBron's current tenure with the Cavaliers and why do I say that you may ask? Well because after getting beat down by the Celtics last night, LeBron James is the only one on the team that dropped more than 20 points while Kevin Love had 14 but the rest of the roster didn't score up to 10 points. LeBron is the only player that can score 20 points a night allng with Kevin Love that can average up to 10 to 15 a night while the rest of the team just slacks off, All I'm saying is that LeBron's current tenure with the Cavaliers as of right now is like Michael Jordan's tenure with the Washington Wizards.
Michael Jordan came out of retirement at age 38 and played for the Wizards after working as the teams general manger, Jordan still averaged 20 per game but he was a lot older to be able to carry his team to the playoffs by himself and the Wizards went 37-45 for two straight seasons with Jordan. Jordan had Richard Hamilton who averaged 20 per game the first year before Hamilton was dealt to the Detriot Pistons and than the second year he had Jerry Stackhouse who averaged 21 points per game but the Wizards had Brenden Haywood, Christian Larttner, Bryon Russell and Charles Oakley who were way passed their primes, Kwame Brown who turned out to be a bust and Tyronn Lue who now coaches LeBron James and the Cleveland Cavaliers. So to say that Jordan was terrible in Washington is absurd but his tenure were not as great as his was when he was in Chicago.
The similarity is that LeBron does not have much help besides Love, the Cavs have JR Smith who is almost passed his prime. The Cavs got Kyle Korver who is only reliable from the three point line and they have not seen much from Tristan Thompson. Allow me to say this, if Jordan had more help in his two years with the Wizards, he would have made the postseason. But Jordan had nothing to prove and LeBron is playing to try to get another ring, the team that LeBron is on is no match if he were to face the Warriors in the finals again. LeBron is getting older and if he does not win another title in Cleveland, he will likely depart from Cleveland in free agency.
So All I am saying is that Jordan in his two years with the Wizards and LeBron's current tenure with the Cavs that they do not have brought depth on the roster, LeBron only has Kevin Love who can average above 10 points but no one else in the roster cannot score and contribute enough. Jordan had Richard Hamilton the first year who also averaged twenty a game and than Herry Stackhouse the second year who aberaged 20 a game but like I said about the current Cavs, besides LeBron James and Kevin Love, the rest of the roster is not capable of scoring a lot and contribute big enough, that is why I'm saying that the Cavaliers are not going to win the title this season. The comparison to Jordan's Wizards is that LeBron has become so reliable at 33 that I'd put him on a team with a bunch of low scorers, don't expect him to win.
---