The Pistons have found their man in Dwane Casey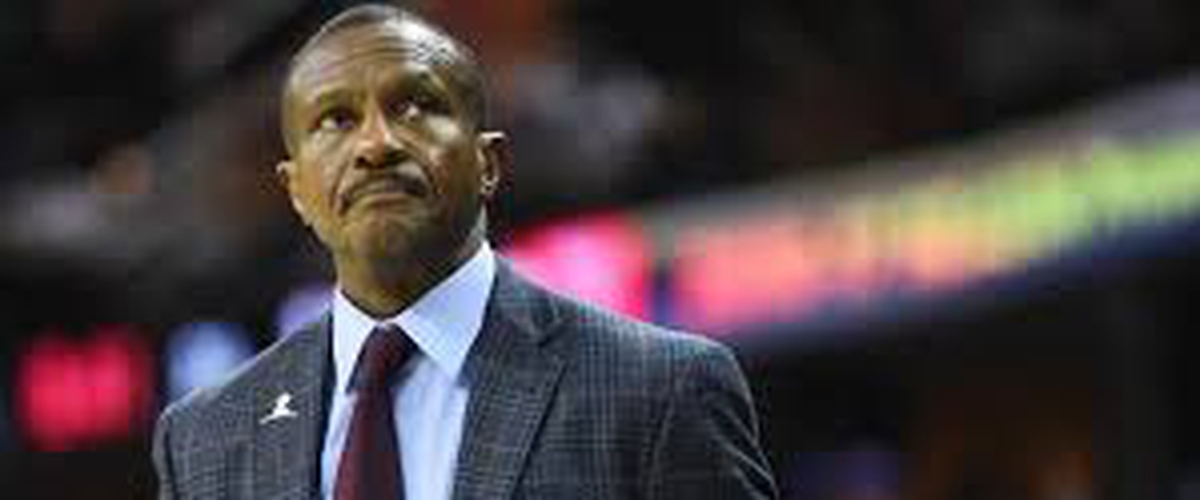 It didn't take long for Dwane Casey to find a new job, the Detroit Pistons were able to land the former Raptors coach in a five year deal. The Pistons targeted Michigan head coach John Beilein and San Antonio Spurs assistant coach Ime Udoka, the team also interview Miami Heat assistant coach Juwan Howard. Last month, the team fired Stan Van Gundy after four seasons and now they have found their replacement with Dwane Casey.
Casey served as the head coach of the Toronto Raptors for seven seasons, going 558-320 and carrying the team to the playoffs four years in a row including a trip to the eastern conference finals in 2016. Casey was fired by the Raptors after leading the team to the number 1 seed in the east with 59 wins in the regular season before being swept by LeBron James and the Cleveland Cavaliers in the semi finals. He helped both Kyle Lowry and DeMar DeRozan develop into superstar levels, now the Pistons are hopeful that he can help Andre Drummond, Reggie Jackson, and Blake Griffin rise to another level. The Pistons have only made one playoff appearance since 2008, the Pistons was once a championship caliber franchise with the bad boys with Isaiah Thomas, Joe Dumars, and Dennis Rodman, winning two NBA titles in 1989 and 1990. The Pistons once made the eastern conference finals six years in a row and back to back NBA finals, winning an NBA championship back in 2004 with Chauncey Billups, Rasheed Wallace, and Ben Wallace. But since 08, the Pistons franchise has had losing seasons. The team made It to the postseason once in 2016 being swept by the Cleveland Cavaliers. The team went 39-43 and not even trading for star power forward Blake Griffin from the Los Angeles Clippers could saved their season.
So of all all the candidates they interviewed and searched for, Dwane Casey was the right man for the job. Despite being fired from the Raptors, Casey had a very good basketball IQ and he is that guy that can turn a franchise around and that is why the Pistons made the right decision. The team needs a leader that can carry them to the next level and the Pistons need a coach that can get them back to championship competition that they once was. If anyone can do It, It's Dwyane Casey. If their is any franchise that he can turn around other than the Raptors, It's the Pistons and that is why the Pistons and Dwane Casey may just be the perfect marriage in this particular moment in time.
---