How the NBA turned Dwight Howard into this era's Tracy McGrady.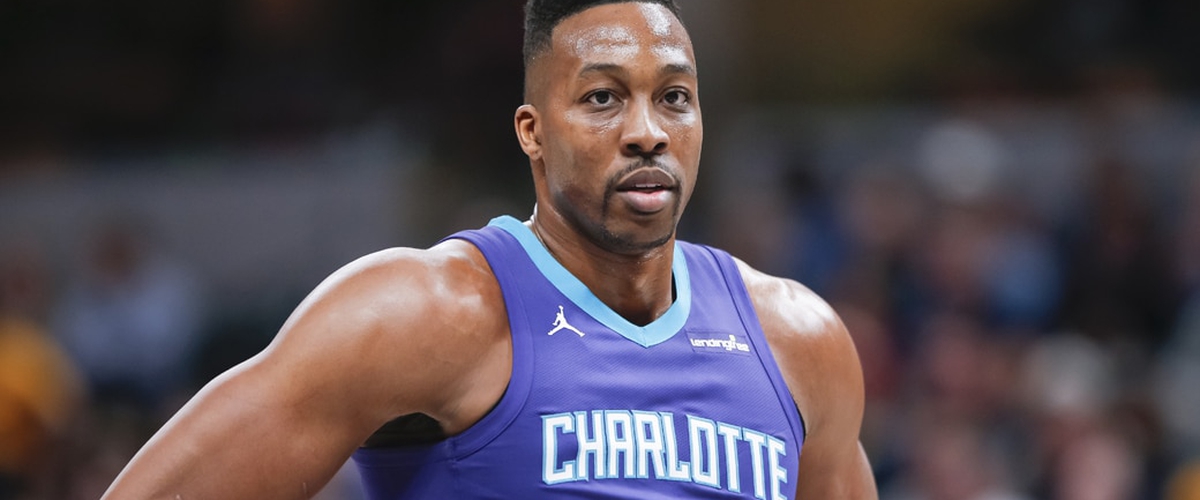 As reported this morning by ESPN's Adrian Wajornoski, the Charlotte Hornets have traded Dwight Howard to the Brooklyn Nets in exchange for Timofey Mozgov. The Nets will be Dwight Howard's 6th team in his career and his third in over two years. Dwight Howard signed a $72 million contract with the Atlanta Hawks back in 2016, he only played one season their and was traded to the Hornets last year. He spent this past season with the Hornets and now is being shipped to Brooklyn.
Dwight Howard was once a superstar and considered the best big man in the league, he spent his first eight seasons in Orlando, including a trip to the NBA finals in 2009. Howard won defensive player of the year three times and was a seven time all star. Than he was traded to the Los Angeles Lakers in 2012 playing alongside Kobe Bryant, Steve Nash, and Pau Gasol. The Lakers struggled with team chemistry, Howard couldn't fit into the D'Antoni system, Kobe got injured, and the Lakers got swept in the first round of the playoffs. Than Dwight Howard left for the Houston Rockets but him and James Harden couldn't click with one another and Howard could not lead the Lakers nor the Rockets a championship. Howard signed with the Atlanta Hawks in 2016 but has been traded from one team to another ever since. Now it seems like the NBA has turned Dwight Howard into this era's Tracy McGrady.
Tracy McGrady spent his first three years with Toronto Raptors, he then signed with the Orlando Magic in 2000. Like Dwight Howard, McGrady was the leading face off the Orlando Magic, McGrady was a shooting guard and scoring machine as Howard was just a dominate big man. A foot injury struck McGrady and than he was shipped out to Houston, McGrady continue to be a premier scorer in Houston but after seven season's, the rockets shipped him to New York where Mcgrady spent the rest of the season playing at. Than McGrady spent one season with the Detroit Pistons, the next with the Atlanta Hawks, spent half of the season in China before signing with the San Antonio Spurs in 2013 and than announcing his retirement.
Some NBA players have a way of being blackballed, Tracy McGrady was blackballed after his tenures with the Magic and the Rockets. Dwight Howard has been blackballed since his tenure with the Lakers, he has to play in a defensive system that the Lakers nor the Rockets didn't have when he was their. When he was in LA, he wanted Kareem Abdul Jabbar to help him with his game but the Lakers management refused. Dwight Howard was labled to be the next Shaquille O Neal but now the NBA has turned him just like McGrady to a player that once was a star and had potential to win a championship to an average player that is being used just for a publicity stunt.
I feel like if you had Dwight Howard on the right team like championship team with a defensive system, he can contribute and do so much more, if the Lakers were not stupid enough to hire Mike D'Antoni instead of bringing back Phil Jackson and brought Phil back, he would have still been on the Lakers and could have gotten Kobe Bryant his sixth ring. Players like LeBron James, Dwyane Wade, and Kevin Durant stardom's is likely to last forever but for players like Dwight Howard, if you're a star that does not fit in certain systems, your career is likely to ship and you wind up becoming just an average player. Talk about the way Dwight Howard is going to be for the Brooklyn Nets, it's just going to be a one-year fantasy that no one will ever remember.
---