This is getting real bad, why the Timberwolves need to trade Jimmy Butler now.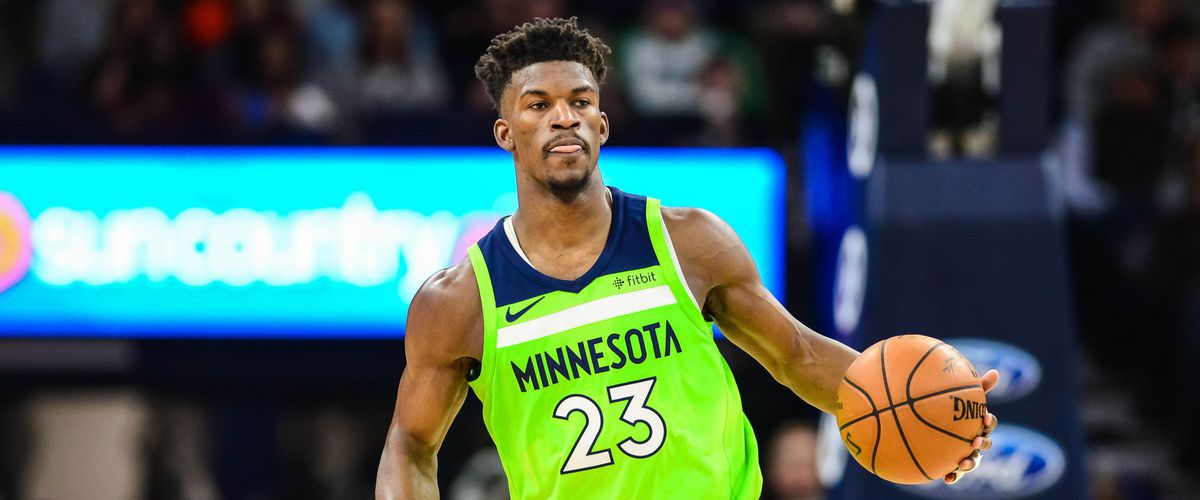 The relationship between Jimmy Butler and the Minnesota Timberwolves as hit a boiling point, a month ago Butler told the Timberwolves that he requested a trade and does not want to be in Minnesota. Yet no trade has gone down and Butler practiced with the team, according to ESPN's Adrian Wajnorski. Butler shouted to general manager Scott Layden: you expletive need me, you can't win without me, leaving teammates and coaches speechless. Butler told ESPN's Rachel Nicholes on an interview that the reports were true, stating that did he handle It right, no but he's going to be honest and feels like the team are not honest with each others. Butler feels that the team no longer wants to be part of their organization and admit that he's not fit in which was why he requested a trade.
After his trade request, some teams have shown interest in Butler. The Miami Heat have been in ongoing talks with the Timberwolves over Butler but no deal has been reached. The Timberwolves maybe asking for Josh Richadson and a 2019 draft pick but Pat Riley and the Heat may not want to take that gamble. In order for the Heat and the Timberwolves to agree to deal, another team would have to be involved and the Wolves would get another young guard and the Heat would ship big man Hassan Whiteside to that third team. But once again, no deal has been reached. If the Timberwolves cannot come up with a deal with the Miami Heat, they need to trade Jimmy Butler elsewhere sooner.
If the Timberwolves keep Jimmy Butler around for much longer, he may become a distraction tp the team and the locker room. Butler has an ongoing beef with both Karl-Anthony Towns and Andrew Wiggins, now he's beefing with the front office. Head coach and president of basketball operations Tom
Thibodeau has stated that they are not going to make a trade that will hurt the team. If they have to trade him to the Lakers, the Spurs, Rockets, Pistons, Suns, Hawks. To whoever as long as they get a great deal out of it, than that is what Thibodeau will have to do. Like Mavericks owner Mark Cuban once said, if a player doesn't want to be part of your culture than he's got to go. So the time to trade Jimmy Butler is now because things are getting really bad much quicker.
---