The case for Anthony Davis to win league MVP this season.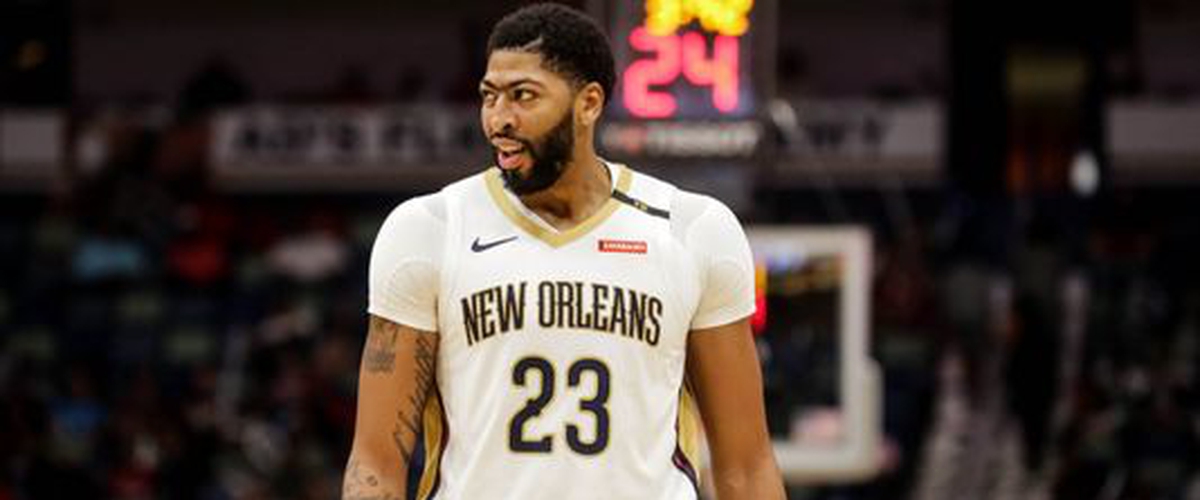 As opening night is wrapped out, the other 22 NBA teams are set to open thier seasons with one of the interesting games to watch is Anthony Davis and the New Orleans Pelicans taking on Chris Paul and James Harden of the Houston Rockets. I'm speaking of Anthony Davis and the Pelicans, head coach Alvin Gentry stayed yesterday that the team would not trade him for anyone, even Beyonce.
Gentry may want to take those words back in the near future but Anthony Davis is who I want to get into. Forget about the rumors of him may not want to be in New Orleans in the near future but he did say that he is the best player in the world, he may not be yet but he's on the come up to be. Manny are predicting that LeBron James will win league MVP this season but pump the breaks for a second, one It's too early to tell but two, there are other players that will be in the race and that includes Anthony Davis. Yes I believe Anthony Davis can win league MVP this season and here's why?
Anthony Davis is that player that has the potiental to be one of the all time greats, this season I think he's going to have a breakout year. Last season he averaged 28.1 PPG, 11.1 RPG, and 2.6 RPG. He was able to carry the Pelicans into the second round of the playoffs without DeMarcus Cousin's, he made NBA all defensive first team and lead the league in blocks last season and finishing top three in the MVP race.
Now Davis May no longer have DeMarcus Cousins, who took his talents to Golden State on a one year and $5 million deal. Davis may no longer have Rajon Rondo, who went on to sign with the Los Angeles Lakers but Davis will still dominate and get the Pelicans into the playoffs. Davis will once again dominate and show the league why he's one of the best and I believe he has the chance to win league MVP.
Anthony Davis I believe is capable of scoring 50 points a night even though he's probably not going to anyways but with the Pelicans on his shoulder and without another star, Davis will carry the Pelicans into the playoffs. Davis can rebound, block, defend, and shoot, he's like Tim Duncan. Tim Duncan was a dominate player that can defend, block, rebound, and shoot and Davis I think has the Tim Duncan basketball IQ. Duncan won back to back MVP awards in 2002 and 2003 and believe me when I say It, Anthony Davis will win one, whether It's this season or many years down the road.
I believe that this season that Anthony Davis will put up big numbers and he will be in the race for MVP, I believe he will finish in the top two along with LeBron James. All I got to say is just watch this season and see how he will carry the pelicans to the playoffs, he will dominate and again put up big numbers that many basketball fans msay that he is the league MVP.
---