Why the Raiders didn't want to pay Khalil Mack is money.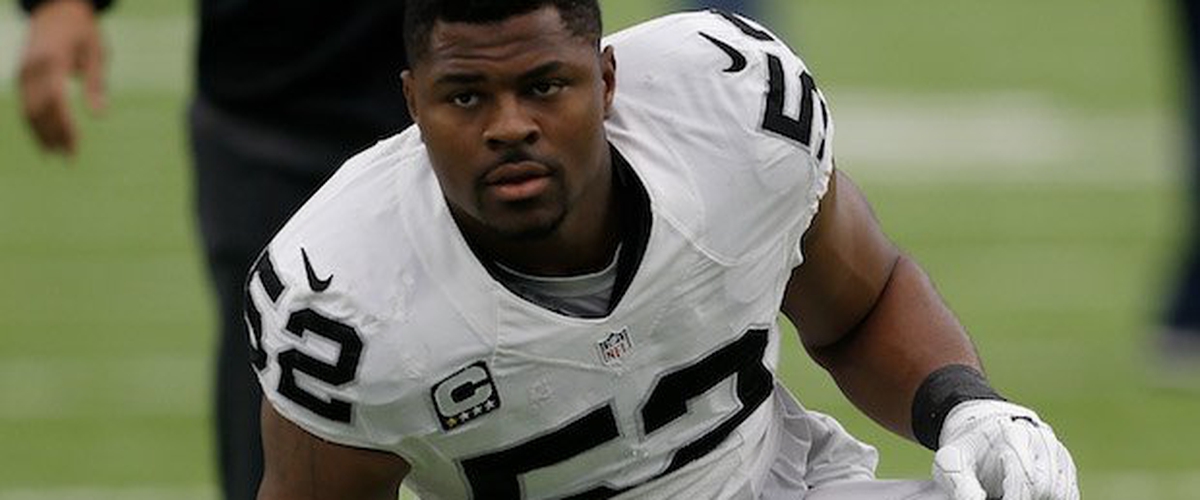 After Aaron Donald got his six year deal and $135 million extension on Friday, Two things were for sure: the Oakland Raiders were going to pay him his money or they were going to trade. On Saturday, the Raiders traded Khalil Mack to the Chicago Bears. The Raiders will receive a 2019 first round pick, a 2020 first round pick, a 2020 third round pick, and a 2019 sixth round pick. The Bears will also receive a 2020 second round pick and a conditional 2020 fifth round selection from the Raiders.
Raiders owner Mark Davis was not sold on trading Mack but head coach John Gruden Insisted that the Raiders had to make a deal, the Raiders wanted two first round draft picks and got what they wanted as the Chicago Bears were able to pay the price. After the announcement on Saturday, the Bears and Khali Mack agreed to a six year extension worth $141 million according to NFL network insider Ian Rappoport. Mack is set to be the highest paid defensive player in NFL history and will make $90 million in guarantees with $60 million guarantee, he will make about $151 million in seven years.
In his four years with Oakland, Khalil Mack had about 40.5 sacks and 231 tacked. In 2016, Mack had 54 tackles and 11.0 sacks and five forced funbles earning him defensive player of the year. Mack is a three time pro bowl and two time first team all pro. Now to the big question, Why did the Raiders trade Khalil Mack?
First It was reported that Jon Gruden didn't want to spend too much money on one player, especially if that player was the best one on the team. Gruden wants the Raiders to have enough money to sign other big name players in the near future and hopefully they are able to and use those draft picks to draft great players with. But also I believe with Khalil Mack in his late twenties, the Raiders didn't want to pay him too much money until he was about 34 or 35 years old, so that might be another reason. Khalil Mack skipped training camp and preseason and the Raiders were not committed to him, so It was best that they shipped him.
The Chicago Bears were in need of help in pass rushing and now they have acquired one of the top two degensive players in the league. The Bears focussed this offseason of building around the offense with Mitchell Trubisky, now they have reloaded their defense. So if you're Aaron Rodgers, Kirk Cousin's, and Matthew Stafford, anytime their teams play the rival Chicago Bears, they better throw the ball much quicker. As for the Raiders, it was reported that there are trust issues in the locker room now after Jon Gruden traded Khalil Mack as both Derek Carr and Bruce Irvin were both in disbelieve. I mean the Raiders gave Gruden $100 million for 10 years but did not want to pay their best player on defense, come on now.
So time will tell if Gruden and the Raiders did the right thing by trading Khalil Mack but If they didn't and Mack goes on to dominate in Chicago and the Raiders draft picks they get in return fails and the team never wins another Super Bowl. Gruden may never want to return to ESPN once he's done coaching.
---