Loss to Raiders provides perspective, hope for Titans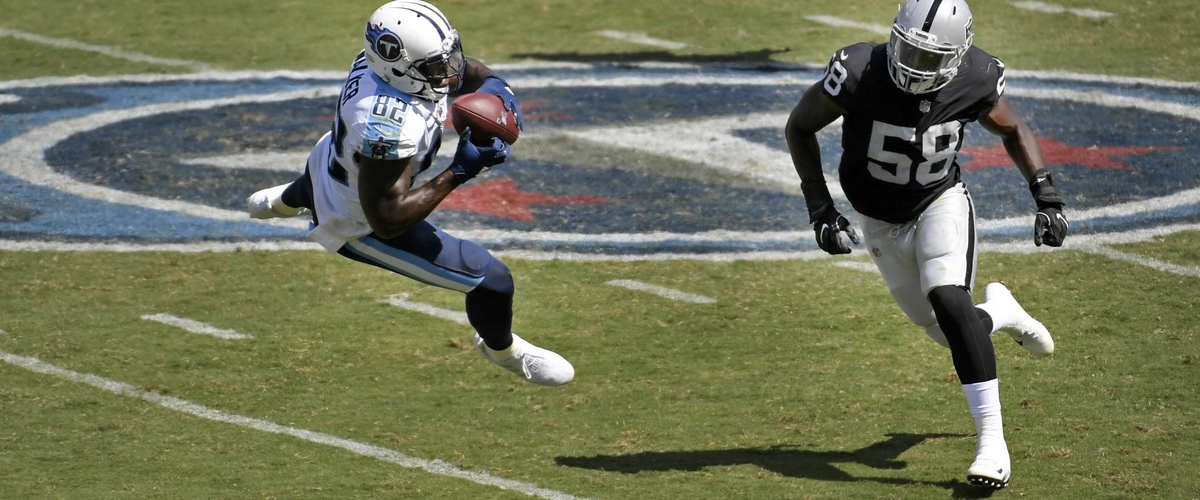 Week 1 for the Tennessee Titans didn't have the expected outcome, but it does provide a framework for the team to know where they stand and what they need to do to get where they want to go.
The most notable difference in the 26-16 loss to Oakland was where the quarterbacks find themselves so far in their careers. While Raiders quarterback Derek Carr has only one more year in the league, Carr has been the beneficiary of the organization continuing to build around him and provide the needed weapons for success.
From the addition of head coach Jack Del Rio in 2015 to the addition of Marshawn Lynch this season, Carr has progressed into a playoff quarterback on a near-elite team.
That small difference was apparent on Sunday, with the Raiders getting off to a quick start and able to come away with scoring opportunities.
Those opportunities were in large part thanks to the weapons around Carr. Lynch totaled more yards (76) than both DeMarco Murray and Derrick Henry (69) despite an equal number of touches. Carr was also the more efficient quarterback, notching a 114.3 rating compared to Marcus Marriota's 78.9 rating.
In the end, Carr completed passes to eight different players, led by veteran Michael Crabtree, Amari Cooper, Jared Cook, and Seth Roberts. It was the usual suspects for Marriota, with Delanie Walker and Rishard Matthews totaling 147 of Marriota's 255 passing yards.
The good news for the Titans is they are not far from Oakland in terms of trajectory. Just as the Raiders added Amari Cooper via the draft, the Titans believe they have their Cooper in Corey Davis, who looks like the real deal.
Davis was able to total 69 yards on six catches during his debut and showed a physical presence Marriota will rely on as the year goes on. After showing he can be efficient in the NFL, the next step for Davis will be to get involved in the deep game and force defenses to roll his way.
Another rookie, Adoree' Jackson started a bit slow in the first half, but adjusted for a nice second half. Aside from his athletic highlight hurdle, Jackson was responsible for two of the Titans three passes defended and four tackles.
Two concerns from the game were Murray and Eric Decker. Murray looked to be missing that second gear we are used too, perhaps still bothered by the hamstring injury he suffered last month. Decker was only able to compile ten yards on three targets, possibly still getting into the groove after suffering an ankle injury weeks before the season.
The bottom line is this was just Week One. It isn't time to overreact. However, it was a reminder to temper expectations. After spending plenty of time as one of the league's bottom teams, it's not surprising the excitement surrounding the organization given their rapid turnaround with Mularkey calling the shots.
There's no doubt this is a playoff caliber team in the making and we are on the path to success. But as Sunday showed us, there still is work to be done.