2017-18 NFL Season Predictions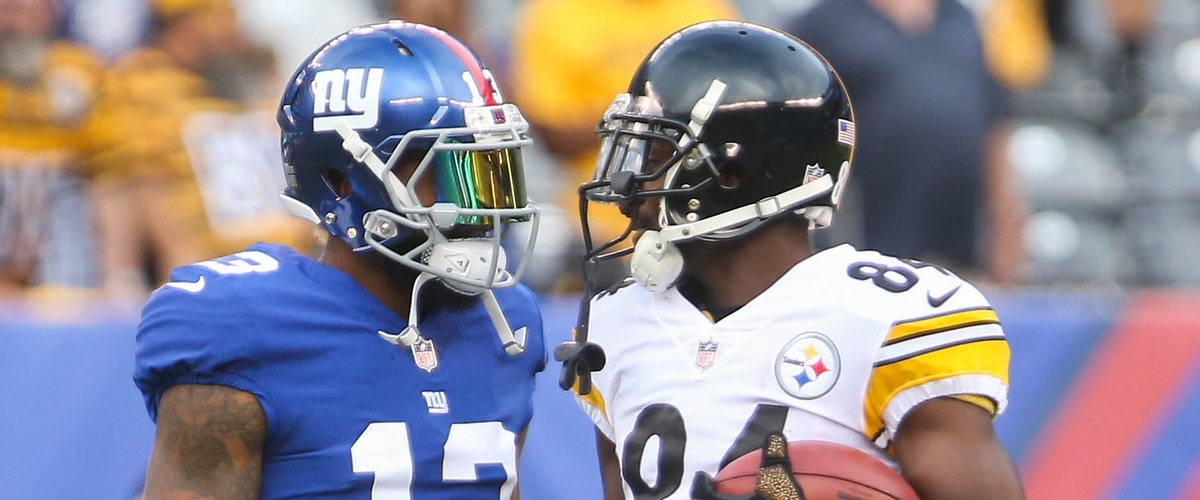 With the 2017 NFL regular season less than a month away its time for some predictions! Before we begin, i must insist that if you're a Jets, Browns or 49ers fan i recommend you treat this just like every other NFL related article, tweet, meme, etc. on the internet & just continue on with your day.. Which i truly hope is going nowhere near as bad as the 2017-18 NFL Season is going to go for you. But for the rest of you lets get this going!
NFC East:
1. New York Giants (10-6)*
Just your classic Giants Super Bowl record. Marshall addition was huge, offence will be tough to stop. Stellar D.
2. Dallas Cowboys (10-6)*
Dallas will come back to earth a bit this year, Zeke suspension could be big hit. Still see them in the playoffs.
3. Washington Redskins (7-9)
Kurt Cousins needs to prove his worth, offence is talent-less beside Jordan Reed. Could be tough year.
4. Philadelphia Eagles (7-9)
Good additions offensively in the offseason, don't see the team as a whole taking that next step just yet.
NFC North:
1. Green Bay Packers (10-6)*
Lets not kid ourselves here, this team is a 6-10 team on paper if it wasn't for #12. Run game will hurt them again & I'm not completely sold on this defense.
2. Detroit Lions (9-7)
They will be right in contention for the divisional title but will ultimately fall short of the playoffs. Golden Tate will have another good year, Ebron will breakout.
3. Minnesota Vikings (7-9)
Vikings offence still has questions, Bradford has no real deep threats. Latavius Murray signing was good but he's no AP. Still a top 5 defense.
4. Chicago Bears (2-14)
It's going to be a long one for Da Bears, Jordan Howard is really the only threat on offense. Trubinsky will be the starter by week 17. Hope Cruz has a good year.
NFC South:
1. Atlanta Falcons (12-4)*
Atlanta has the best offense in the NFL & a tremendous young defense. Hopefully Dan Quinn will learn how to run the ball with a 25 point lead....
2. Tampa Bay Buccaneers (11-5)*
Tampa is my dark horse this year, I see them in the playoffs & potentially doing some damage. Offence is fun to watch & their defense is top 5.
3. Carolina Panthers (9-7)
McCaffrey will be electric & could potentially be rookie of the year. Uncertain of their defense, mainly their secondary.
4. New Orleans Saints (8-8)
Peterson will tremendously help the run game (obviously), will open things up for Brees. Defense is a lost cause, don't stand a chance against division offences.
NFC West:
1. Seattle Seahawks (12-4)*
Feel like a lot of people are forgetting about this team, solid 1-2 punch at running back (Rawls will be the starter) & their defense is among the best in the league.
2. Arizona Cardinals (8-8)
The Cards are on their way down, they will still compete & be a good team but i cant see them being over .500 with their schedule.
3. Los Angeles Rams (5-11)
Even if Goff has a solid year, this team seems to constantly be taking 1 step forward & 2 steps back. Defense will hold their own, front 7 is scary.
4. San Francisco 49ers (3-13)
Well, Brian Hoyer is their starting QB.. Goodluck against this stacked defensive division. Malcolm Smith injury hurts, defense will struggle.
AFC East:
1. New England Patriots (12-4)*
Pretty obvious here, defending champs will have this division clinched by week 13.
2. Buffalo Bills (7-9)
Bills have a tough schedule, they'll go 1-1 against the Pats.
3. Miami Dolphins (6-10)
Cutler does not make Miami a better team. Their defense will take a step back.
4. New York Jets (1-15)
This team has a legitimate chance of going 0-16. I was feeling generous.
AFC North:
1. Pittsburgh Steelers (14-2)*
Scary team, #1 seed in the AFC when all said & done, very weak division.
2. Cincinnati Bengals (7-9)
Beat Baltimore & Cleveland when given the chance, appreciate how good AJ
Green is & that's about all ahead of this team in 2017.
3. Baltimore Ravens (7-9)
Joe Flaccos injury will turn out to be too much to overcome, tough year.
4. Cleveland Browns (2-14)
Osweiller needs to be the starter, another lost year in The Land, groom Kizer right.
AFC South:
1. Tennessee Titans (10-6)*
Mariota takes a huge leap, very good offence, secondary needs some work.
2. Houston Texans (10-6)*
Watson will a success, give him some time. Defense will steal a couple games.
3. Indianapolis Colts (7-9)
When will this team invest in their defense? Luck cant put up 40 every game.
4. Jacksonville Jaguars (7-9)
Jags will take a big step this year, Bortles could be why they finish above .500.
AFC West:
1. Oakland Raiders (13-3)*
Lynch will be good, not great. Carr & their defense will play phenomenal.
2. Kansas City Chiefs (10-6)*
Good defense & Smith will surely game manage their way into a wild card spot.
3. Denver Broncos (9-7)
No legitimate QB? No playoffs.
4. Los Angeles Chargers (5-11)
New city, same old Chargers. Going 0-6 within their division in inevitable.
* = Playoffs
Thanks for reading, don't forget to follow me on twitter @BLSportsInc. Let me know what you all think & where i had your favorite team!