College Football Bowl Game Extravaganza (Part 3)
After going 5-0 in Part 1, I turned in a measly 2-3 performance in Part 2 of this pick 'em blog. I feel more confident with these picks than I did against an inspired UAB team and an FIU team that shocked the world.
Saturday, Dec. 22
Jared Birmingham Bowl – Memphis vs. Wake Forest
Mark this down as a game ruined by players sitting out for draft purposes. Memphis star RB Darrell Henderson is sitting this one out and that is a huge blow to Memphis' chance to win this game. In their last game against UCF in the American Athletic Conference Championship, Henderson started the game with two TDs in under 5 minutes and finished the game with 210 yards and 3 TDs. Backup RB Patrick Taylor Jr., however, has had decent production behind Henderson this year. Against SMU, Taylor Jr. ran for 112 yards and 2 TDs. Wake Forest has allowed 191 rushing yards per game this season so expect Taylor Jr to have a big game. Wake Forest may also have their own problems with leading WR Greg Dortch nursing a finger injury. He's questionable to play but if he does play, it will be a boost to the Demon Deacons chance to win this game as a 3.5 point underdog. There haven't been many underdogs winning thus far and I don't see this game being any different. It'll be close but Memphis just has more talent.
Pick: Memphis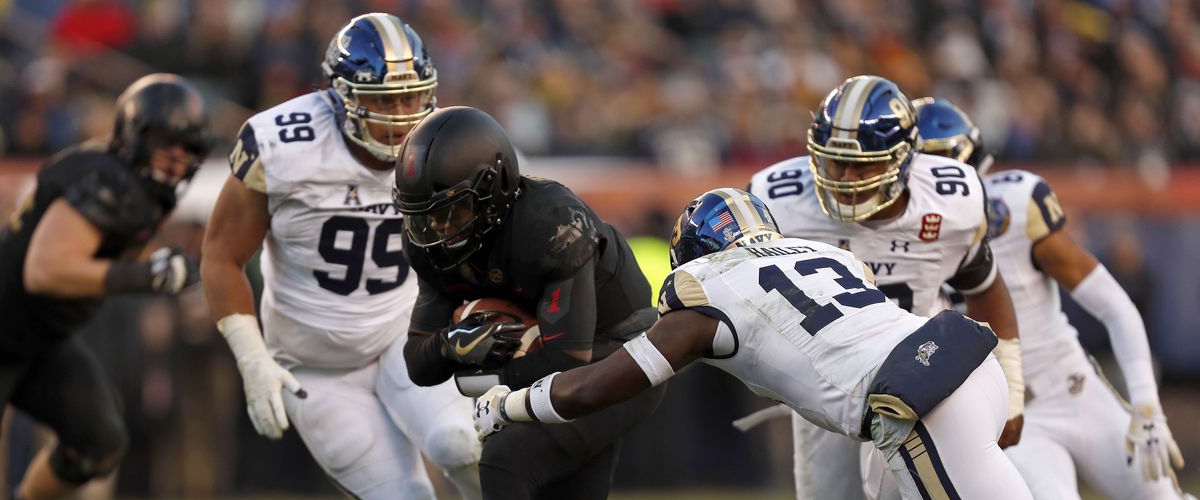 Lockheed Martin Armed Forces Bowl – Houston vs. Army
I had to do some research on this, but I couldn't remember the last time Army was favored in a bowl game. Turns out it was only two years ago when they played North Texas and won 38-31 in OT. Last year they beat San Diego State 42-35 in this same Lockheed Martin Armed Forces Bowl so they're familiar with this game. In that game last year, Army QB Ahmad Bradshaw had 6 passing yards but 180 rushing yards and 2 TDs. Army controlled possession for 46:00 minutes and allowed SDSU to have the ball for only 14:00 minutes (gotta love old fashioned Army football). Junior QB Kelvin Hopkins Jr now leads this team and will look to control the ball the same way that Army has always controlled the ball in order to give the Black Knights their best chance at winning this game. The fact that Army is a 6.5 point favorite is a little worrisome. This Houston offense can score and score fast but were more effective when Junior QB D'Eriq King wasn't hurt. He's out with a knee injury so it's up to Freshman QB Clayton Tune to run the offense. Tune has put up a combined 364 passing yards and 5 TDs since he took over two games ago. He's going to need to do that and maybe more in this game to give Houston their best chance at overcoming the ruthless Army rushing attack. Stay away from the spread on this game, no game involving Army should have a touchdown spread.
Pick: Army
Dollar General Bowl – Buffalo vs. Troy
Last year Troy had an under-the-radar good team. Unfortunately, most of the key players on that team graduated but their spots on the roster were filled nicely. Their defense has allowed over 28 points once this season to Boise State in the first week of the season, losing 56-20. Since that game, starting QB Kaleb Baker has torn his ACL and backup Sophomore QB Sawyer Smith has lead this team to a 5-2 record with him under center. Troy has relied on their defense to keep things close which isn't a good sign against a balanced offense like Buffalo. Buffalo may not have the highest scoring offense in the nation, but they shouldn't be overlooked. Junior QB Tyree Jackson has had a solid year passing for 2,857 yards and 28 TDs and has utilized his best Senior WR Anthony Johnson for 944 yards and 11 TDs. Troy has allowed 214.7 passing yards per game this season and Boise State ran up the score with a balanced passing attack in Week 1. Buffalo will need to keep up the tempo and score early to keep this Troy team from trying to control the pace of the game on defense.
Pick: Buffalo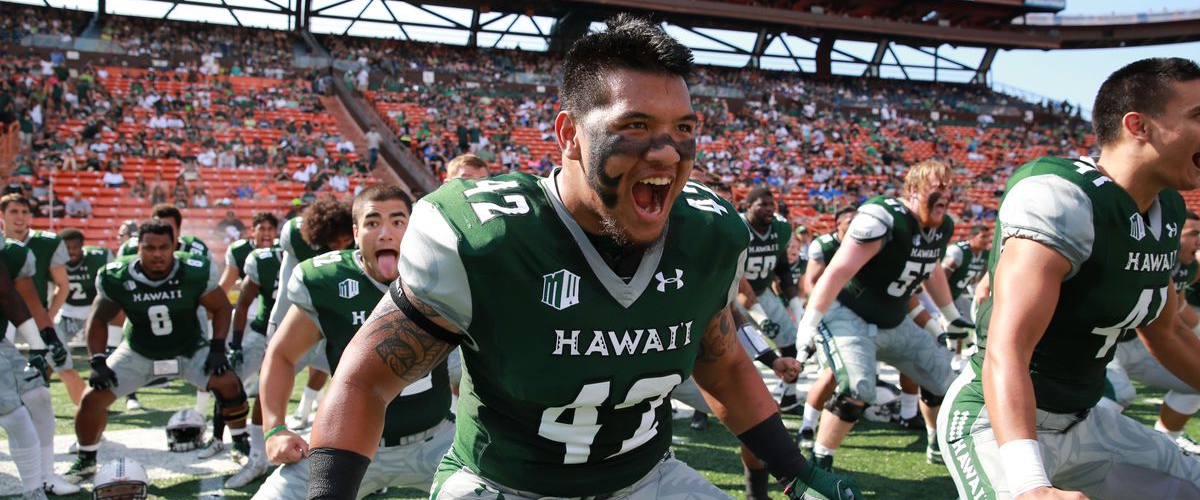 SoFi Hawai'i Bowl – Louisiana Tech vs. Hawai'i
How did Hawai'i pull off getting this virtual home game? The last time they were bowl eligible was 2016 and they played in the Hawai'i Bowl then as well against Middle Tennessee and won 52-35. This game is going to feature the high scoring offense and weak defense of Hawai'i and the low scoring defense and more strong defense of LA Tech. Hawai'i QB Cole McDonald was considered by some a Heisman candidate early in the season (only because of inflated stats against bad teams) but came to earth later in the season. McDonald, however, got hot against San Diego State in the final week of the season and passed for 452 yards and 3 TDs. LA Tech has allowed over 30 only twice this season and one of those games was against then ranked #18 Mississippi State. Their offense isn't anything special either. I don't see this being much of a shootout, but since the game is a pick 'em, you usually gotta go with the "home" team.
Pick: Hawai'i
---