College Football Bowl Game Extravaganza (Part 5)
A Happy New Year to all of you faithful readers! This was supposed to be part 8 of this series but I slacked and skipped a couple days of good football. There have been some crazy records broken this year and some shocking upsets that I will never let go (I'm looking at you, Memphis). It would be quite the accomplishment to ring in the New Year going 5-0 on picks. One of my goals for 2019 is to post more on this blog and lose less money gambling so what better way to do that then preview what should be the best games of the 2018 bowl season.
Tuesday, Jan. 1
Outback Bowl – #18 Mississippi State vs. Iowa
It feels like Mississippi State Senior QB Nick Fitzgerald has been playing for 20 years. He's only been with the program for 4 years, but he's one of those guys who you feel like has been playing forever. Fitzgerald rushed and passed for over 1,000 yards each this season and was the primary facet of Mississippi State's offense. He's struggled this season against great defenses, Alabama and LSU to be specific, but has taken advantage of other mediocre defenses, especially with his rushing ability. Iowa's defense has been smoke and mirrors all year. They played one legit rushing team, Wisconsin in September, and lost by 11 points allowing Wisconsin RB Jonathan Taylor to gain 113 yards. The other game that stands out is their game against Northwestern in November when Northwestern Freshman RB Isaiah Bowser went off for 165 yards and a TD. It hasn't been all bad for Iowa this season though. They won the games they were supposed to and lost the games experts thought they would lose. It doesn't bode well for them that they are 7 point underdogs in this game. It will be interesting to see if Junior QB Nate Stanley can have a good enough game to increase his draft stock, especially with top receiving TE Noah Fant sitting out for draft purposes. I don't picture this game being high scoring, but I do think each offense will move the ball easily up and down the field. I feel a 24-21 game with each side having 300+ yards of offense coming.
Pick: Mississippi State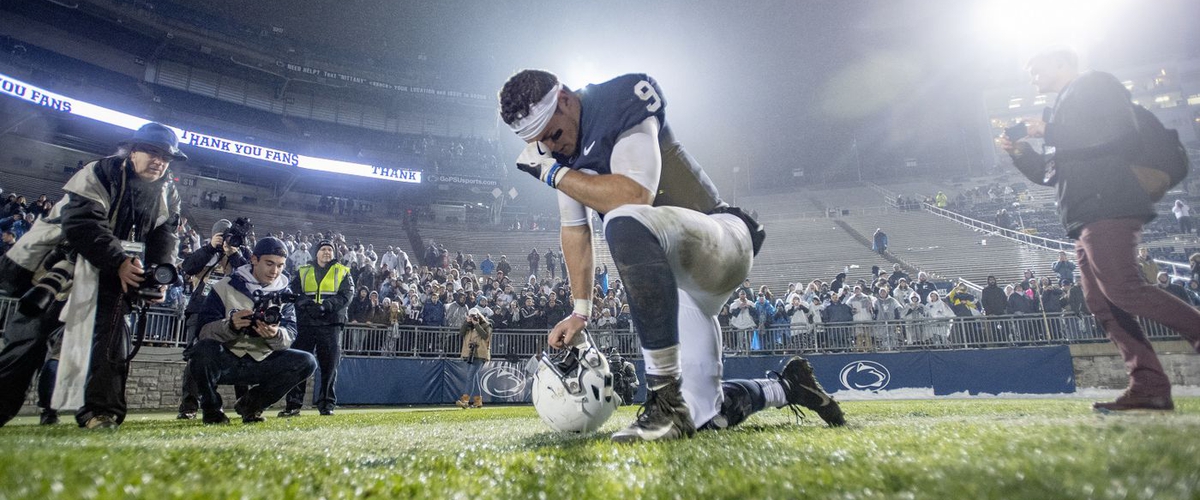 VRBO Citrus Bowl – # 14 Kentucky vs. # 12 Penn State
This will be Penn State Senior QB Trace McSorley's fourth, and final, postseason appearance, becoming the first Penn State QB to ever do so. There's a substantial drop off from the Penn State offense we saw last year with standout RB Saquon Barkley in the backfield, but Junior RB Miles Sanders has done his best to fill the large void Barkley left. McSorley and Sanders will have to generate a lot of defense to keep Kentucky from slowing down the tempo and running the ball like they've done effectively all year. Lucky for them, one of Kentucky's top defensive players, LB Jordan Jones, is going to be out for this bowl game. Not a great sign for Kentucky's defense. Kentucky has been carried by Junior RB Benny Snell Jr. this season and the other two seasons he has been the starter. This game is going to have a grind and grit style to it that isn't the most appealing to watch, but will make for a really competitive game. McSorley is the type of QB who does just enough to win and usually finds a way to do just that. Kentucky Sophomore QB Terry Wilson is going to have to be effective with the limited amount of throws he gets in order for Kentucky to be successful.
Pick: Penn State
PlayStation Fiesta Bowl - #11 LSU vs. #8 UCF
This is going to be a quick preview. UCF has talent on their team but hasn't played anyone even close to the talent that is on this LSU team. I think UCF is a great story and I usually root for the underdog but them calling themselves the "National Champions" last year makes me want them to lose this game even more. LSU Senior RB Nick Brossette will run over at least one UCF linebacker in this game and it will be all over Twitter by the end of the night. UCF has a good team but doesn't deserve to be considered one of the best teams in the nation. I hope they prove me and a lot of other people wrong.
Pick: LSU
Rose Bowl - #9 Washington vs. #6 Ohio State
I think Coach Pete has done a great job at Washington and has made them a true contender each year for the College Football Playoff. That being said, Ohio State has attitude for being held out of the College Football Playoff for the second year in a row and they are about to come out ready to prove something. Buckeye Sophomore QB Dwayne Haskins hasn't officially declared for the draft, but if he did today, he'd instantly be a top 10 pick. Tua Tagovailoa and Kyler Murray got all the recognition, deservedly so, but Dwayne Haskins had an arguably better year than both of them. Haskins passed for 4,580 yards and threw for a nation leading 47 TDs. It is going to be hard for Washington's secondary to find ways to stop Buckeye playmakers Parris Campbell and K.J. Hill on offense. Washington Senior QB Jake Browning has gotten criticism for disappearing in big games so this is his chance to silence some of those critics. Senior RB Myles Gaskin has been the most consistent performer on this Washington offense so look for him to have another solid performance.
Pick: Ohio State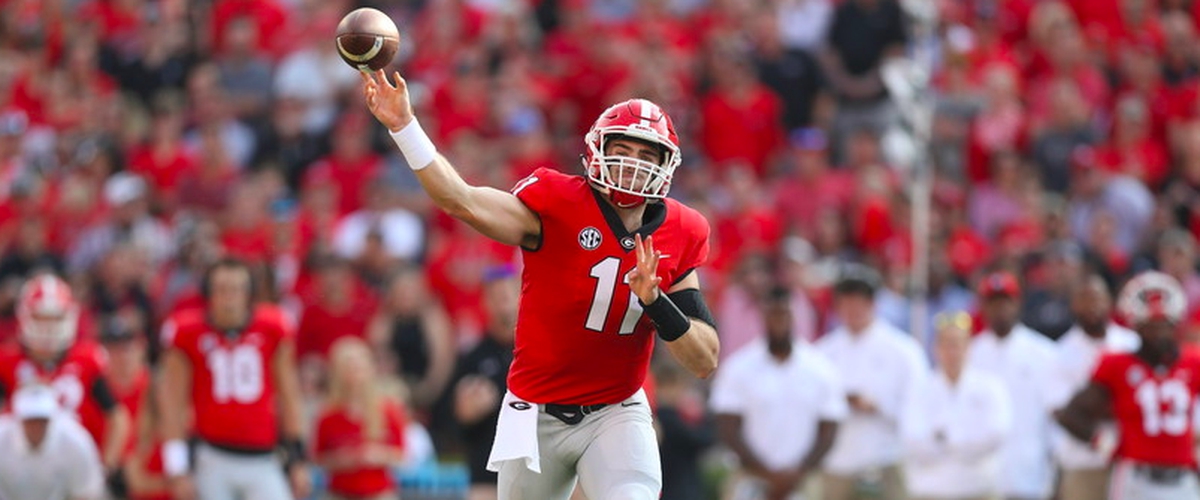 Allstate Sugar Bowl - #15 Texas vs. #5 Georgia
This is the game I was most excited to see this bowl season besides the Boise State game (crazy ending to that game, right?). I'm not excited to see it because I think it will be a close, competitive battle. In fact, I think it will be the exact opposite. Georgia are 12.5 point favorites and I think that may still be a little too low. I suspect this game will go similarly to how the Alabama and Oklahoma game went. Georgia Sophomore QB Jake Fromm is probably my favorite player in college football right now and I can't think of a better team for him to face to increase his draft stock. Texas has a good defense in the Big 12, but we've already seen in this bowl season that SEC teams are just a different breed. Georgia probably should have been in the College Football Playoff instead of Notre Dame and I think they'll prove that by blowing Texas out of the water. Now that I think about it, Notre Dame-Texas probably would have been a better, more even matchup but instead, we are stuck with this assumed blow out. Award winning Georgia DB Deandre Baker is sitting out for draft purposes in this game but it won't make a difference.
Pick: Georgia
---