Dallas Cowboys top offensive coordinator candidates... Tony Romo?
With the firing of Scott Linehan, the Cowboys will immediately be on the search for their next offensive play caller. Due to the Cowboys making the playoffs, they are a little late to the 2019 coaching pool. Most teams who were searching for head coaches already have their guy, or know who they are most likely going to hire (thank god Kris Richard is staying). With that being said, there are not many notable offensive minds out there that the common fans would immediately recognize, but there is one...Tony Romo.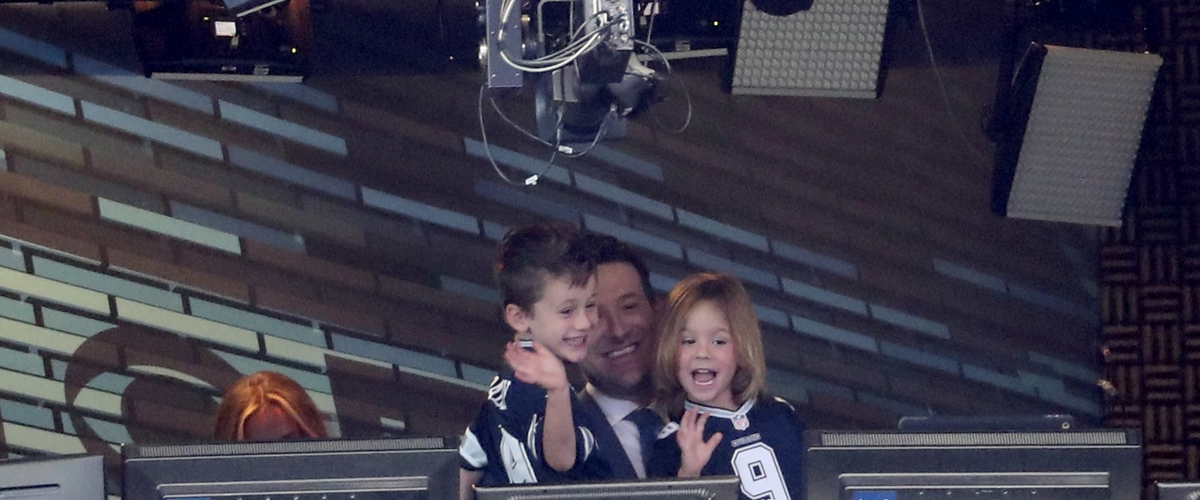 To start the likelihood of this happening is very slim due to a few factors. One, he is making good money with CBS. Two, he has been wildly successful in his two years in the booth with his partner Jim Nantz and this year the duo of Nantz and Romo will be calling the super bowl. Three, his work hours with CBS are much better than they would be if he were to take a coaching job. He now has more time to hang out with his young kids. With all that being said, there is one factor that might pull him back onto the field, a chance to chase what he was never able to win as a player, a super bowl. For a die-hard like myself, I want Jerry to give Romo one more chance to chase what he really deserves, a ring. If there is any chance of a comeback for Romo, it would be because he gives himself a chance to bring Dallas what he never could, and that appeal may just be enough to bring him back. Highly unlikely, but nothing is impossible.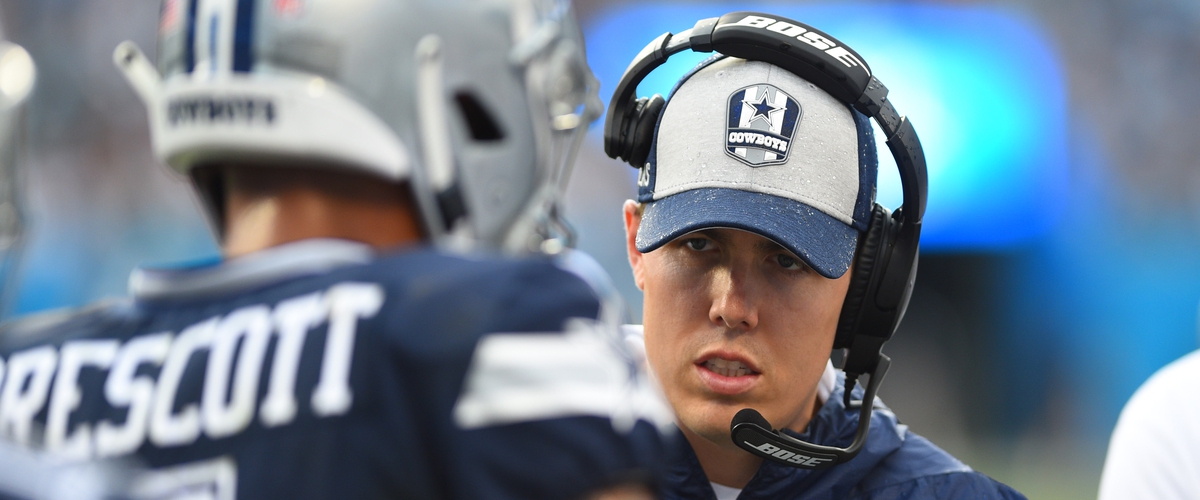 Besides Romo, there are guys internally that will be looked at, including tight ends coach Doug Nussmeier, quarterbacks coach and former Cowboys quarterback Kellen Moore, and wide receiver coach Sanjay Lal. I do not want any of these coaches to be promoted. Doug has done a fine job this season with his young tight ends and he should continue to do so. Although he is known for his offensive coaching skills at colleges like Washington, Alabama, Michigan, and Florida, the progression of Jarwin and Schultz was clear by the end of the season. I believe he should stay as the tight ends coach another year but if anyone is to be hired internally, it will be Doug Nussmeier. Kellen Moore is noted for having an amazing offensive mind, but maybe the Cowboys should even consider demoting him and keeping him around as a quarterback assistant so they could hire someone to help Dak progress in year four. Sanjay Lal also did a better job at the end of the year with Amari Cooper and Gallup working on the outside, but I don't think he should be promoted either. All of these coaches should stay where they are so Jerry and Jason Garret could go search for a new, creative brain to bring into the coaching room.
With Dak still being young, there is room for him to get better. He is now going into his fourth season with two playoff appearances to show for it. He has the clutch gene, but he still misses some deep throws and sometimes looks lost in the pocket. A good coach could come in and change all of that. Here are some of the outside options for the Cowboys.
1. Jedd Fisch
With everyone looking to hire the next Sean Mcvay, Jedd Fisch could certainly be that guy. Fisch is 42 and has already worked with six different NFL teams. He was the Jaguars offensive coordinator from 2013-2014 before working under the same title for UCLA and Michigan. This past year, he worked with Mcvay as a senior offensive assistant. Everyone wants a part of what the Rams are doing, and this could be the Cowboys ticket to ride that train.
2. Todd Haley
Haley last worked in the 2018 season with Baker Mayfield and the Browns before he was let go mid-season. His most notable work was when he was the offensive coordinator with the Arizona Cardinals when they made their latest super bowl run. He then went to be the head coach of Kansas City before ultimately leading the Pittsburg Steelers offense for a couple of years where his offenses put up big numbers. Maybe he can recreate what he did in Pittsburg with Ben, Brown, and Bell. With Dak, Zeke, and Cooper, there is work that needs to be done, but they all have a very high ceiling. Maybe Haley will come back to Dallas where he first worked as a wide receiver coach from 2004-2006.
3. Joe Lombardi
If you can't get Sean Payton, then you might as well try and steal one of his top assistants. He was the quarterbacks' coach when the Saints won the 2009 super bowl and then left to work with the Lions in 2014. He came back to the Saints in 2016 and has been with them ever since. Joe might be able to help Dak grow after working with one of the best quarterbacks of all time in Drew Brees. Joe is also the grandson of the legendary Vince Lombardi
I wouldn't be surprised if all three of these coaches were considered for the job and any one of the three would most likely be an upgrade. Here is my final list of coaches most likely to be hired as of now (1/19/19).
1. Doug Nussmeier
2. Jedd Fisch
3. Todd Hailey
4. Joe Lombardi
5. Tony Romo
6. Kellen Moore