Tony Romo needs to coach in the NFL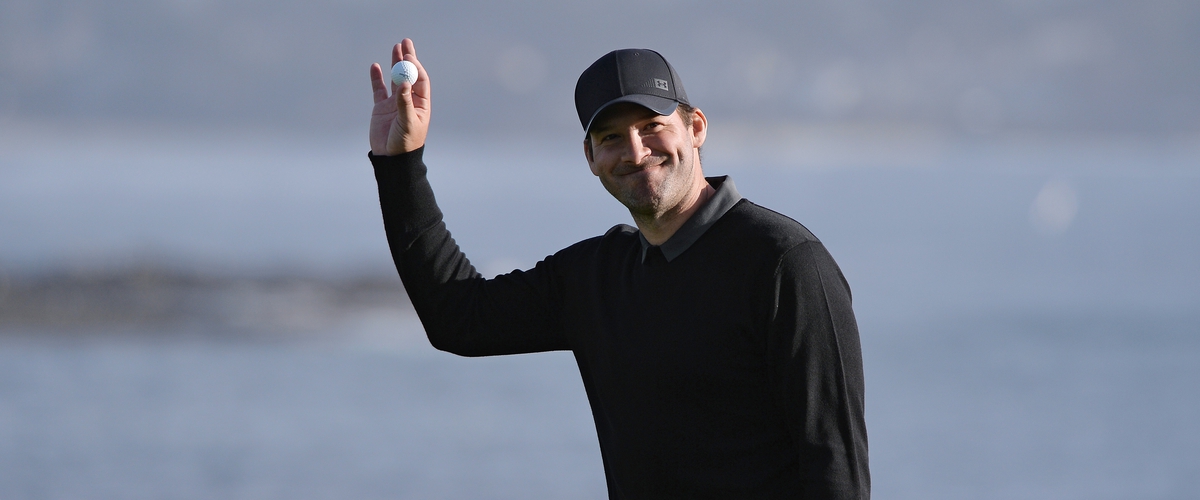 Tony Romo needs to leave the booth to coach in the NFL. After announcing last nights AFC title game between the Patriots and the Chiefs, Romo proved to the world that he knows his stuff. There were at least four or five examples of Romo calling Brady's plays before the ball was snapped, and he has done this in the past as well. However, this time he was doing it with millions of people watching because of the magnitude of the game. His ability to watch film and then analyze the Patriots offense was unreal and it did not go unnoticed by viewers.
Here are about five examples of his wizardry. The first was on a huge fourth and one where Brady gave the kill sign at the line of scrimmage, immediately, Romo knew what was coming. He called that the audible was usually a motion followed by a run to the outside right. Next thing you know, Gronk motions to the right side of the field and Brady hands the ball off to the right side and it goes for a first down. The second time where he showed off his amazing football mind was late in the game when Brady was on the march in the fourth quarter down 4. Romo told the audience at home that Brady was going to need to look over the middle for Edelman to make a play, Brady snaps it and hits Edelman right over the middle for a first down. He did it again on a first down play on that drive where he commented that Brady was going to run play action on the first play and look for an outside receiver. Brady then hits Hogan on the sideline for a ten yard gain on the first play of the drive. He also called another play where he had Gronk one on one on the outside. Romo said that if the safety cheats up as he did, then Brady will go to Gronk. On that play, Brady took a three-step drop and hit Gronk for about ten yards on a slant. Finally, Romo said that Brady was going to have to look for Gronk for a big play. Brady then took a one on one shot to Gronk. Gronk made an unreal catch over Chief's safety Eric Berry for about 35 yards. Just like Romo predicted about thirty seconds prior.
Besides the fact that Romo showed the world how good he was at his current job, he also proved that he could be a coach. In my blog I wrote two days ago, I had him as one of my candidates for the Cowboys offensive coordinator job, but now I will be truly disappointed if he does not end up coaching somewhere. Hopefully, he comes and helps the Cowboys win a ring. Realistically, it is still unlikely, but after this game, he might be getting some phone calls. Even the likes of Stephan A. Smith, Dan Katz (Barstool), and former player Pat McAfee agree that Romo should be a coach in the NFL.