History In the Making for the 2018 Stanley Cup Finals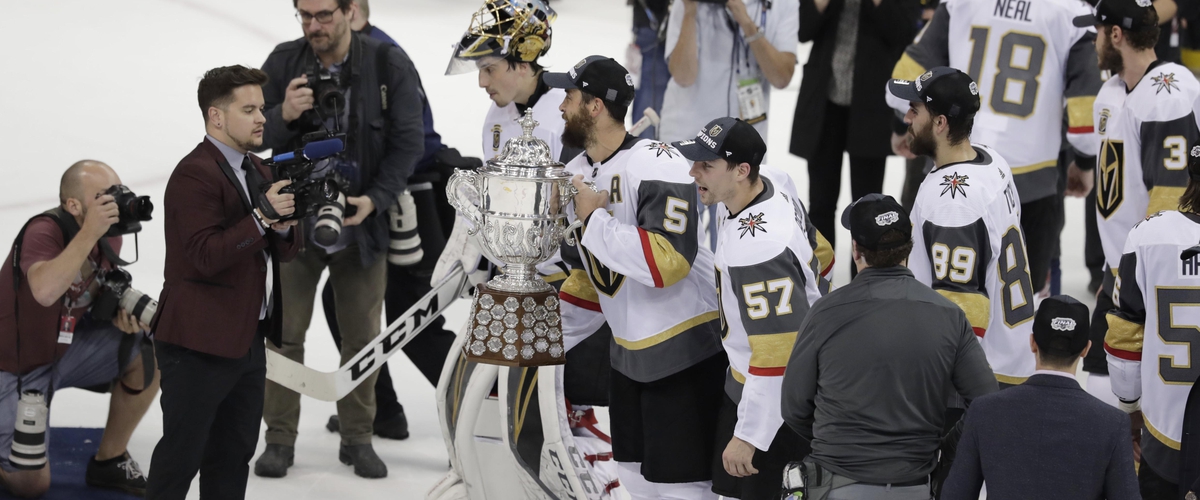 It's official the 2018 Stanley Cup finals are here. For the past two months, it has been a battle, but it has finally come and the NHL fans are ready to see history come alive. Now your probably wondering what I am talking about. In the 2018 NHL Season, the league has expanded their teams. We have welcomed the Las Vegas Golden Knights into the NHL league.
Now your probably asking yourself why is this history? Well, the Las Vegas Golden Knights have not only been in the playoff run, but they are going to the Stanley Cup finals, who are going to play the Washington Capitals and has not been in the Stanley Cup finals in the past two decades. Now many of us would have believed it would take years for the Las Vegas Golden Knights to even be thinking of becoming Playoff contenders or Playoff finalist. Well, that is not the case they are proving everyone they belong in this league and they are contenders. Players such as William Karlsson, with 6 goals, Jonathan Marchessault with 8 goals, Riely Smith with 2 Goals, Marc Andre Fleury with a save percentage of .947. All of these players and many more are NHL players that came from other organizations and was drafted here to help build another franchise and expand the league. What can I say it was put together quite successfully. In their first year as a New organization. Las Vegas ending their season with fifty-one wins and being the number one team in the western conference. I say even being the new kids on the block they deserve where they are.
I don't know about you but I have been on the bandwagon all season saying they're going to choke, it will be a building season for the Las Vegas and it would take some time for them to become a successful and a contending team. How wrong was I? Completely! Now I wished I betted on them from the beginning of the season. The odds were 500-1 The Golden Knights will play the Washington Capitals. They will play their first Stanley Cup final since 1998. Alex Ovechkin will experience his first Stanley Cup Final. will it be his year? or will we see History in the 2018 Stanley Cup Finals?
I'm personally rooting for the New guys. I would love to witness NHL history. Where a New team proves everyone they belong in this league. It's like watching a Disney movie coming alive. All we can do now is find out and watch the action. Let"s Go Golden Knights and let's see Marc Andre Fleury get a 2nd Stanley Cup Championship in a row. Either way, we will see history whether Las Vegas Win or loss. Go Golden Knights.
---