Harrison back for 2 Seasons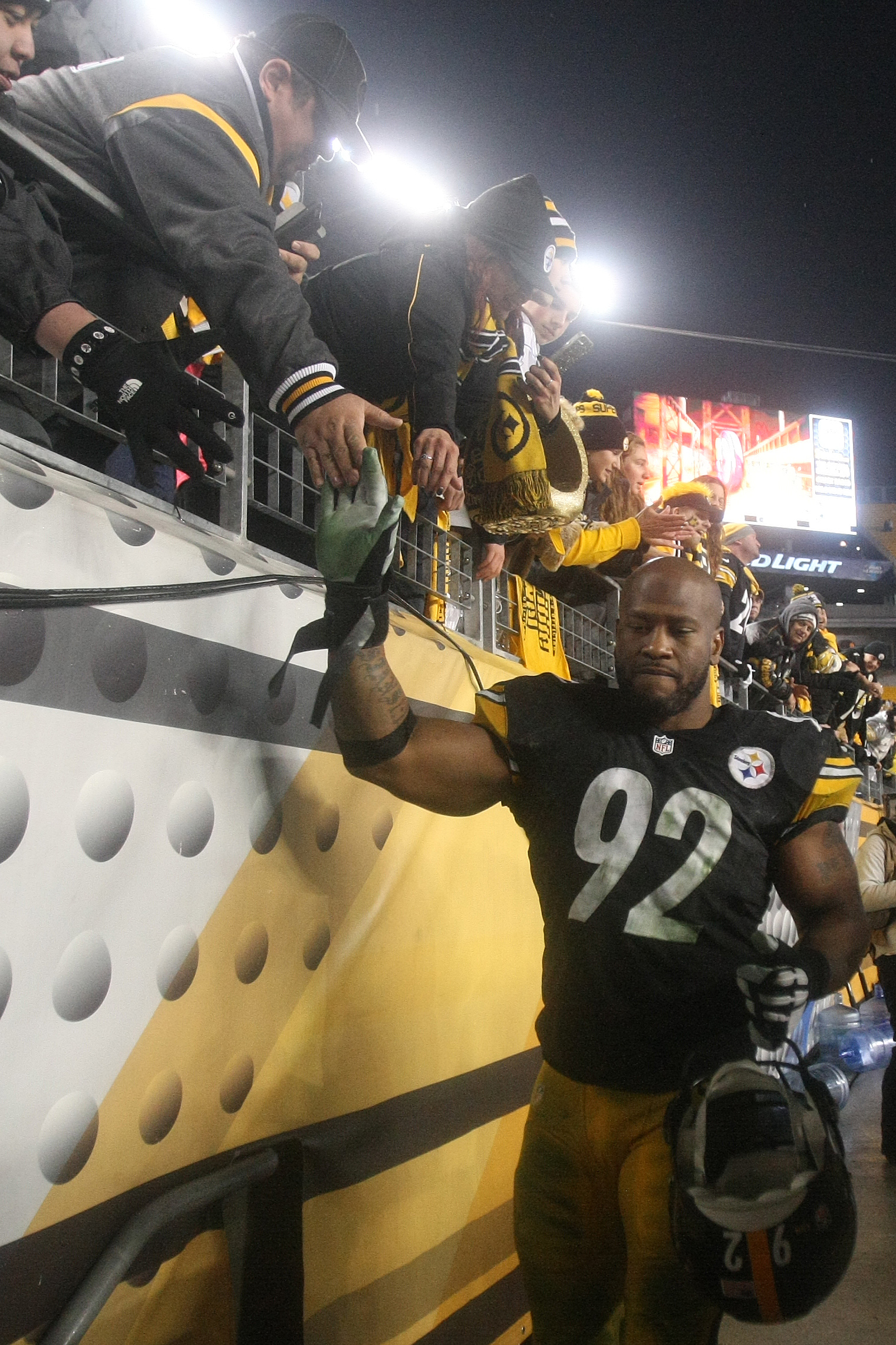 Optional...
Jason Bridge-USA TODAY Sports
The Steelers have officially signed James Harrison to a 2 year contract. The NFL has seen its share of odd retirements this off season. Jim Borland of the San Francisco 49ers retired after one season, he is 24.
Borland retired early in his career to ensure quality of life for his future. Jason Worilds retired after only 5 seasons playing for the Steelers. There has been a trend of young players retiring early and getting on with their life's work. The outlier is the 36 year old James Harrison who retired this time last year but was brought back into the fold early last season.
James Harrison returned to the Steelers in rare form and bolstered the injured defensive core. The defensive back is an 11 year veteran of the NFL. In that time he has 71.5 sacks, 501 tackles, 2 Super Bowls. Of course he had the famous interception returned for a touchdown in the Super Bowl against the Arizona Cardinals. The inexperience on the defensive side of the ball is a place where the Steelers value a veteran and influential presence. When Harrison came back to the Steelers last season he "commanded respect from the younger players," (http://espn.go.com/blog/pittsburgh-steelers/post/_/id/12962/pittsburgh-steelers-value-james-harrison-as-a-mentor-and-a-pass-rusher?ex_cid=espnapi_public).
There maybe some doubt on the level of intensity Harrison can still play with but the Steelers General Manager believes he is a valuable asset. Harrison's ability to get into football shape quickly allows him to work with the younger players. Harrison's dedication and work ethic will help teach the younger players the kind of dedication they will need to succeed. James Harrison's involvement with the Steelers should assist the up and comers to succeed in the organization and their careers. The 12 year veteran will play an important role being a stalwart for the defense and help the Steelers win next season.
---