2019 Fantasy Football Busts and Under performers RB Edition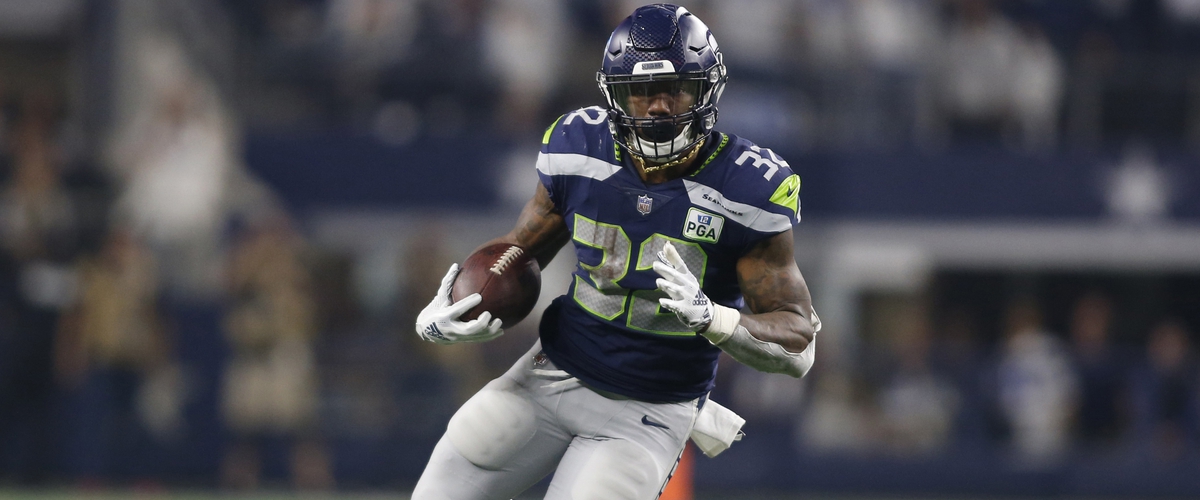 This will set of articles will be fairly controversial as these are some players on a team you may like or some players who helped you in the 2018 fantasy season. However, I expect these players to under-perform in terms of their projected ADPs for the 2019 season.
Chris Carson RB, SEA (ADP 30-40, RB 15-20)
This has nothing to do with the talent of Carson who displayed in 2018 that he is a very good back and put up great fantasy numbers in only 14 games last season. Carson finished as the RB 15 in half ppr scoring, with 1,151 yards on 247 carries and added 9 TDs, he also had 20 receptions for 163 yards. As many of you probably know, the Seahawks were a run first team as they averaged the most rushing attempts per game. I expect this stat to decrease for the Seahawks slightly, but I think they will still be in the top 5. However, I don't think all of the carries will be going to Carson like they did this season (for the most part). I expect 2018 1st round pick, Rashaad Penny to steal all a good amount of carries if not take over as the lead back for the Seahawks.
Overall: I would be a bit hesitant when selecting Carson for the 2019 fantasy season. I would not take Carson before the 5th round (ADP 50-60) and would expect him to finish worse that RB 25.
Leonard Fournette RB, JAX (ADP 20-30, RB 12-18)
Fournette is a workhorse back. He averages around 20 carries per game and a few receptions per game. Fournette is a good RB, but he would be a perfect RB if this was the early 2000s. His high touches per game ultimately lead him to get hit often. This may be the reason for Fournette's high injury frequency over his brief NFL career. Although, his 2018 hamstring injury was a non-contact injury. Basically, Fournette is an injury prone workhorse. Finally, Fournette's yards per carry average is pretty bad at 3.7 ypc over his 21 games in the NFL. Fournette doesn't add enough in the passing game to make up for his poor rushing stats.
Overall: I would not take Fournette until the late 5th round (ADP 55-65) because he was shown that he has trouble staying healthy. The only way Fournette exceeds RB 20 is if the Jaguars bring in a good QB who can open up the box for Fournette and help increase his YPC while maintaining his similar touches per game. However, I don't expect this to happen and thus have Fournette as a low-end RB 2 with upside (RB 23-28).
Honorable Mentions:
Joe Mixon RB, CIN (*Not a bust* I just don't expect Mixon to live up to his top 8-12 projection and be worthy of a early to mid 2nd round pick.) I think he's better as a early to mid 3rd round pick as a good RB 2.
Phillip Lindsay RB, DEN (I expect Royce Freeman to play a bigger role in this offense. He was not bad at all last season, but was just overshadowed heavily by the emergence of Lindsay. I expect them to split carries and Lindsay to dominate the 3rd down role). Therefore, I'd have him as a low-end RB 2 with upside and have him as mid 5th rounder.