The State of the Arizona Cardinals in regards to Fantasy Football 2019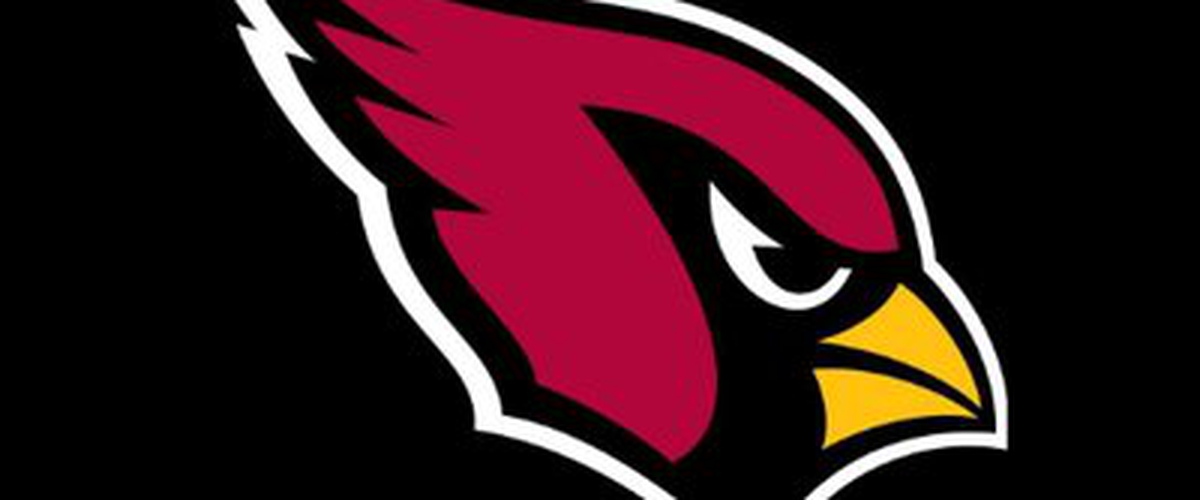 Last season, Arizona ranked as the worst offense in the league in 2018, and it wasn't very close. The next closest team had over 750 more yards during the season than the Cardinals. To put that into perspective, less than 750 yards separated the 31st ranked team and 23rd ranked team. In addition to having the worst offense in the league this season the Cardinals also have the 20th ranked defense. However, this is a positive for the QB and receivers, in fantasy. Overall, the cardinals were a bad team in 2018, but they are in a good position to make a significant jump this off-season for the 2019 season. With the departure of Steve Wilkes and addition of Kliff Kingsbury, I'd expect the Cardinals to see a good amount of success, at least offensively.
Now, I'll get into the Cardinals QB, Josh Rosen, RB, David Johnson, WRs, Larry Fitzgerald and Christian Kirk, and TE, Ricky Seals-Jones, and their outlooks for 2019 fantasy.
Josh Rosen
Rosen, much like the Cardinals offense, struggled in 2018. He ranked as the 34th best QB in fantasy, and only had 4 10+ point weeks, with his season high being 19.3 points. However, Rosen was never put in any sort of situation to succeed, with a poor offensively line and a sub-par play caller for the first portion of the season, Mike McCoy, however; he was fired during the season and Byron Leftwich took over and was an improvement. For the 2019 season, I would expect Rosen to make a pretty big leap, and will end up in the low to mid 20s as a fantasy QB. Although, Rosen won't be viable in single QB leagues, he will improve and therefore improve the players around him. Expect around 3,000-3,500 yards and around 20 TDs.
David Johnson
Johnson, was considered a bust in 2018 fantasy, but wasn't as bad as everyone said, he just didn't live up to his top 5 pick potential. However, Johnson was 3rd in attempts this season with 258 but struggled to generate a good yards per carry average (3.6), finishing with just 940 yards. Johnson, didn't bring his usually receiving numbers with just 50 receptions for 446 yards. He finished the year with 10 total TDs. I think the addition of Kliff Kingsbury as the Cardinals coach will help Johnson the most, and bring him back to his 2016 season where he was one of the best backs in fantasy and the league. For 2019, I'd expect around 1,200 yards on the ground and he'll add another 600-800 through the air and finish with around 12TDs. I expect DJ to be one of the top 10 RBs in fantasy.
Larry Fitzgerald
There's not much to say about Fitzgerald in regards to 2018, because he has proven himself to be one of the greatest ever. He is an aging WR who put up pretty solid numbers in 2018 on a very poor Cardinals team. Expect similar numbers to the ones he put up in 2018, with a slight increase to his receptions and yardage because of the new system in place. I would expect around 75 receptions for around 800 yards and 5-8 TDs. Fitzgerald will be a possible late round steal as a low-end WR 2 or high-end WR 3.
Christian Kirk
I am very high on Kirk personally. I think he is a phenomenally talented young WR who has the potential to be a top 5 WR in the league someday. However, Kirk is going to playing on the Cardinals in 2019 who will not be a great offense, although; I do expect Kirk to take a step forward from 2018. I would expect Kirk to be a feature in this offense alongside of DJ. I expect Kirk to have around 70-80 receptions for around 1,000 yards and 4-6 TDs. I think he will be a huge steal in drafts this year similar to Fitzgerald, without the big name appeal that Larry brings. Keep an eye out for Kirk in fantasy for 2019.
Ricky Seals-Jones
There's not much to say regarding Seals-Jones and fantasy so this will be brief. Seals-Jones finished last season as the 30th TE with 34 receptions for 343 yards and 1 TD. Expect improvement from Seals-Jones to the 40-45 receptions area for 500 yards and 2-4 TDs. But he won't be viable in 1 TE leagues.
Tomorrow's article will be about the San Francisco 49ers and I will progress in the order that the draft is currently ordered. The 49ers will have significantly more impactful players for fantasy. Hope you enjoyed.