Eagles Roster Changes: Perkins vs Rodgers - What does that mean for the Eagles on week 11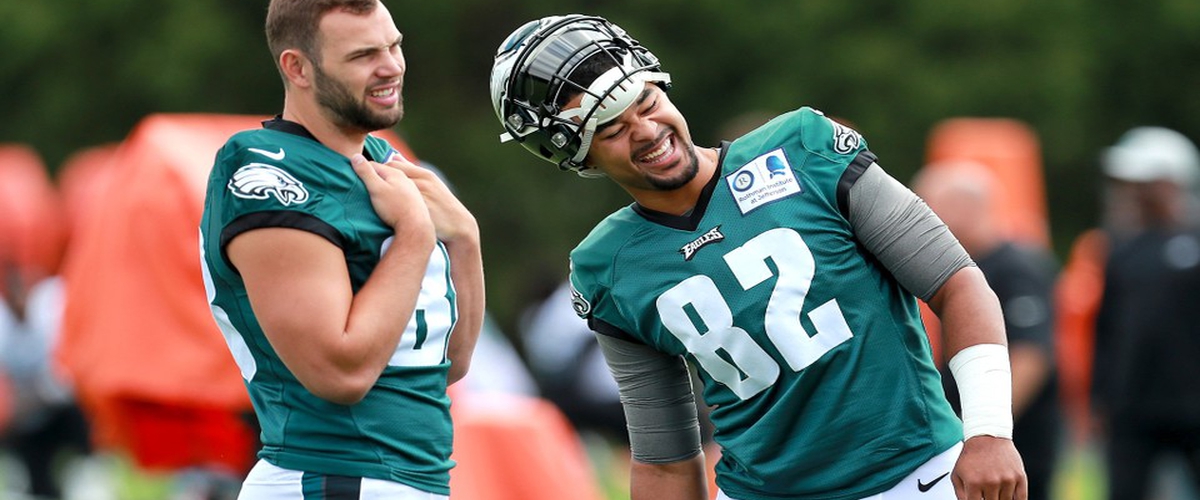 Everything seems to indicate that the Eagles could be seeing a bunch of their injured players make a return to their lineup for week 11 when they face the Saints in week 11.
Doug Pederson, the Eagles head coach gave updates on multiple injured players this friday.
One of the players which coach referred to and show more optimism for his return was right tackle Lane Johnson. As we remember Johnson missed week 10 with a sprain MCL.
Another player talked about was Richard Rodgers (tight end), who previously injured his knee in the preseason. Josh Perkins, the eagles tight end, was placed in injured reserved position with a knee injury.
Here are my thoughts of what this roster move can mean on the upcoming game against the Saints in week 11:
#1 Further changes on the roster:
Since Cornerback Ronald Darby is out for the remaining of the season (ACL tear), this brings a lack of assistance in the defensive line and also in the secondary. B
Because of this I think the Eagles can put Devante Bausby which is currently set on the practice squad. Tim Jernigan could also be another option to be used on this scenario.
#2 Rodgers vs Perkins: Comparing experience
There is no doubt Rodgers has way more experience than the recently injured Perkins, this can pay out for the eagles on the long run. Let's remember Rodgers has previously made the playoffs and is already a seasoned player as he is currently in his fifth season.
#3 Rodgers vs Perkins: Receiving Threat
Rodgers has plenty of experience having played in Green Bay and gathered plenty of minutes on the red zone. His veteran skills can come handy to Eagles as they attempt to change things around.
So there you go guys, sorry if I skipped something, I'm writing this late at night but wanted to get it out there before the weekend.
Feel free to share your thoughts on how you think the Eagles will benefit with the incorporation of Rodgers into the lineup.
Cheers and Game on!
---