Browns On Top?-Previewing the AFC North for 2017
Sorry about the couple days of no posts, I know all of the millions of you that keep up with this blog were saddened by my absence, but turn those frowns upside down because I'm back and previewing the AFC North this time!
Now despite the title of the article, you can safely assume Cleveland isn't at the top of the division, but can they improve from last season? Let's dive right into it to find out!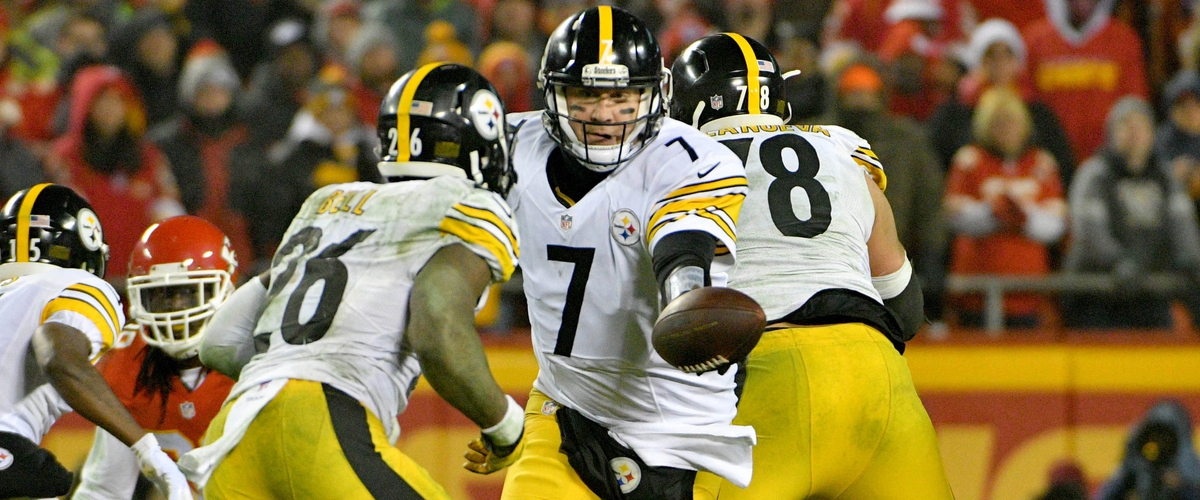 1st Place: Pittsburgh Steelers, 10-6
Coming off of an AFC Championship appearance the Steelers look like a strong bet to find themselves right back in the mix of the conference. After contemplating retirement at the age of 35, star QB Ben Roethlisberger decided to come back and try to make another run with the Steelers. Even though Ben was thinking about hanging the cleats up, it wasn't due to the inability to still play QB at a high level, with Ben throwing for 29 touchdowns in 14 games last season. Pittsburgh relies on their superb offense, and with arguably the best receiver and running backs in the NFL, Antonio Brown and Le'Veon Bell, it makes sense to rely on the offense. The only thing keeping the Steelers from the Super Bowl other than the Patriots, is a defense that 21st in yards allowed per game.
The Steel Curtain didn't make many moves in the off-season as far as signing players goes. They did however, have a very big loss in long time defensive starter Lawerence Timmons moving to Miami. The Steelers drafter T.J Watt, younger brother of JJ Watt, in the first round of the draft. Other than that it was a relatively quiet off-season for Pittsburgh. There is one big addition to the team that didn't come through free agency of the draft and that is the reinstatement of wide receiver Martavius Bryant.
Big Ben, Bryant, Antonio Brown, Le'Veon Bell, and a healthy Ladarius Green give Pittsburgh a multitude of weapons on offense to go along with a solid offensive line. The defense has some question marks but a lot of young guys stepped up for Pittsburgh last season and will look to improve this coming up season. If somehow Pittsburgh can avoid the New England Patriots in the post-season, you could very well see them back in the Super Bowl, and adding the the 6 Super Bowl trophies they already have.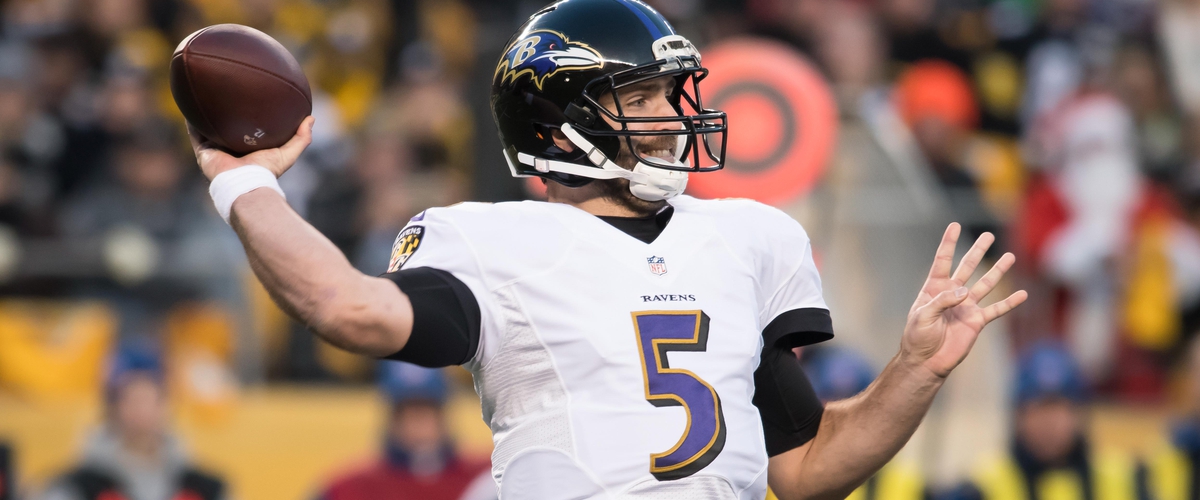 2nd Place; Baltimore Ravens, 9-7
The Baltimore Ravens are coming off of a .500 record after going 8-8 last year. Yet again the Ravens fell victim to the injury bug, and in addition to that they also struggled with getting any consistency in the running game for yet another year. If Baltimore could stay healthy they could find themselves back in the postseason. There were some positives for the Ravens last year, as Mike Wallace was able to have his first 1,000 yard season since 2011. The defense of the Ravens also looked like a strong unit even with key injuries to guys like Kamalei Correa, Kendrick Lewis, and Jimmy Smith.
Steve Smith called his Hall of Fame career quits after coming back last year and being the best receiver on the Ravens roster. The Ravens will be looking to former first rounder Breshad Perriman to take Smith's place in the offense opposite of Mike Wallace. To help out with the backfield issues, Baltimore added pass-catching back Danny Woodhead in the off-season. They also went out and got safety Tony Jefferson to start at one of the safety spots on defense. In an effort to find a starting corner opposite Jimmy Smith Baltimore signed veteran Brandon Carr from Dallas. You saw Baltimore also go with a defensive heavy draft, in an effort to have a similar defense to the one that led them to the Super Bowl not too long ago.
With Joe Flacco wanting to take another step in his already strong career, he'll be looking to help Baltimore get back to the post-season. With an already strong defense adding some more young talent, and also veteran play makers, Baltimore is hoping to lean on what has brought them 2 Super Bowls, a great defense. Even though it wouldn't be shocking to see Baltimore on top of the division, I still believe they finish behind their rivals in the Pittsburgh Steelers.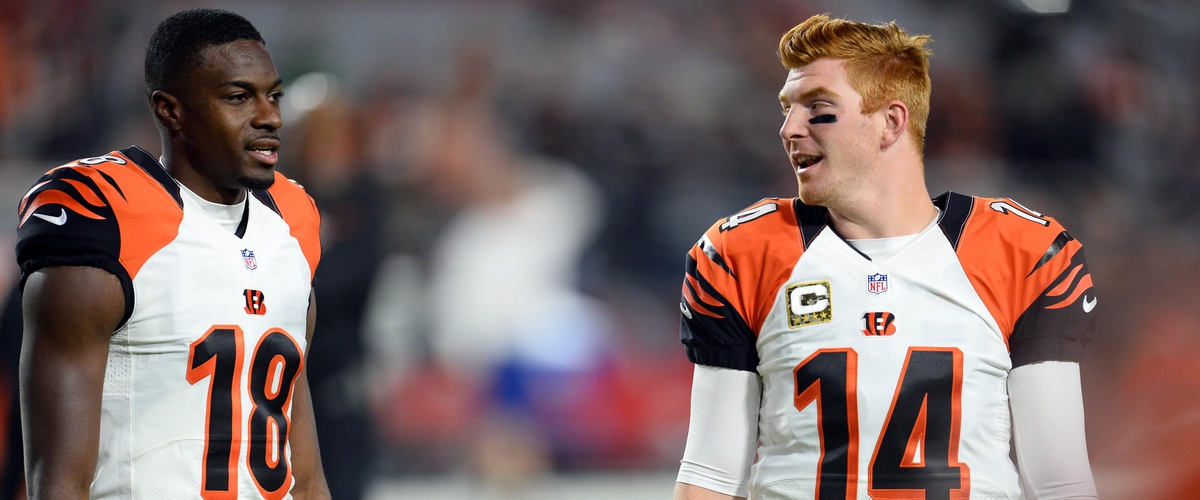 3rd Place: Cincinnati Bengals, 6-10
Okay while the Bengals could have an amazing season and make it back to the playoffs after missing the post-season last year, I'm just not a fan of what they did in the off-season. They get All-pro wideout AJ Green back from injury which is huge, along with dynamic playmaker Gio Bernard, but they suffered some serious losses in free agency. They lost starting left-tackle Andrew Whitworth, and starting right-guard Kevin Zeitler which were both key to keeping Andy Dalton upright. On the defensive side they lost starters Karlos Dansby and Margus Hunt, along with releasing long time starting linebacker Ray Maualuga. They didn't add anyone of note on the offensive line or the defensive front seven. The secondary for Cincy is pretty strong but there are some serious questions about that front seven, and you add in that they are without 3 starters from that front seven, it just makes you wonder how they're going to slow down the run.
Cincy made some big noise in the draft taking speedster John Ross to put opposite of AJ Green, and then in the second round they made the most controversial pick of the draft when they took running back Joe Mixon. If you don't know Mixon's story you can Google it, I'm just going to talk about his football skills here on Fourth and Short. Mixon was probably the best running back in this draft, and we're talking about a draft that had 2 backs go in the top 10, but I question the move because the Bengals already have 2 very solid backs. Jeremy Hill struggled somewhat last year so maybe that's what caused them to pick Mixon up, but they could have addressed those gaping holes on the offensive line or linebacker spots.
Even though it seems like I'm being negative about the Bengals chances of finally winning a playoff game, it wouldn't surprise me if that did happen this year. They have a slew of playmakers for Andy Dalton to get the ball to, and a bunch of talent in the secondary. I just feel like with the questionable moves the Bengals made this offseason, you might be seeing Who Dey nation disappointed come playoff time.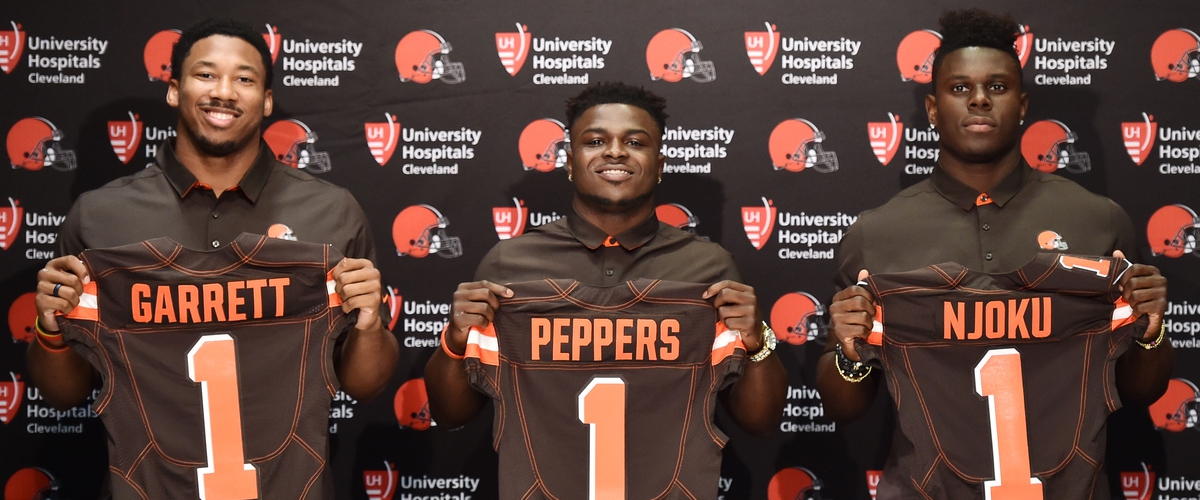 4th Place: Cleveland Browns, 5-11
Say what you will about the Browns, I feel like they made some really good moves in the off-season. In my predictions I have them winning 4 more games than last season, where they only got 1 victory. But when you go back and look at the season for the Browns, they lost a lot of close games, and had a different starting QB basically every other week. Hue Jackson and company made sure to fix the holes in their o-line by signing the aforementioned Kevin Zeitler, JC Tretter, and they claimed Marcus Martin off of waivers from the 49ers. The Browns let breakout QB turned WR Terrell Pryor go in free agency and brought in Kenny Britt as a replacement. They also let go of QBs Josh McCown and RGIII, and replaced them with Brock Osweiler and 2nd round pick Deshone Kiser.
Cleveland selected Myles Garrett with the 1st overall pick in the draft and hope he can be a franchise changer starting year one. They also traded back in the draft, passing on Deshaun Watson, and selecting Jabrill Peppers 25th overall. Just when you thought the night was over for the Browns, they traded back into the first to draft athletic tight end David Njoku with the 29th overall pick. Only time will tell if these selections work out, and if maybe Deshone Kiser is the QB of the future, as of right now though Cleveland is left with a QB competition. Cody Kessler who looked solid in the time he had last year, is the presumed starter and who I think should get the first crack at the starting job. You also have Brock Osweiler who was expected to be cut after trading for him, but has been kept on to compete for the QB job. Kevin Hogan who played a little last year is in the mix as well, and of course Kiser who has some very good physical tools but doesn't look ready to be a starter in the near future.
Cleveland can only go up, and after what was a strong off-season, it looks like they're heading in that direction. While the playoffs are probably out of the question, Cleveland could see a big improvement from last year in the second year of the Hue Jackson era, and I for one, am excited to see how things play out.
So there it is, the 3rd division down. If you're enjoying these so far then please make sure to like, share, and share some more with everyone you know.
Come back tomorrow and we'll be previewing the NFC North where anyone, except the Bears of course, could walk away on top!
---