Every MLB Team's 2017 MVP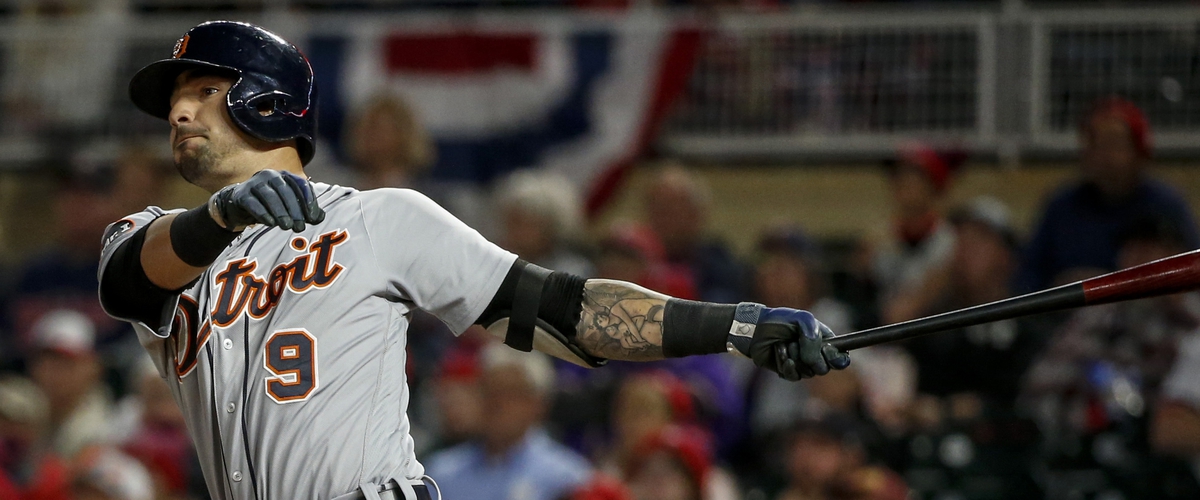 The MVP races for each league will likely be more competitive this year than in recent years. That being said, only one player can win from each league, and in that same fashion, I'm awarding my own Most Valuable Player award for all 30 teams. Last year, over half of the team MVP's were the most marketed players, so it will be interesting to see if the year of the great rookies (Aaron Judge, Cody Bellinger, etc.) will be different than 2016. Only one way to find out!
AL EAST
Boston Red Sox (93-69) - Chris Sale, SP (17-8, 2.90 ERA, 308 K's 0.97 WHIP, 6.1 WAR)
Last year, Mookie Betts took the title, and although he could hit for power (24 HRs, 102 RBIs) and flashed the speed (26 SB), his stale contact (.264 Avg) keeps him from beating a pitcher who threw over 300 strikeouts. Drew Pomeranz also had 17 Wins, but having a worse ERA, Strikeouts and WHIP, he's not going to beat the potential AL Cy Young. Craig Kimbrel was a great closer (1.43 ERA, 35 Saves, 126 K's) but his 3.6 WAR is much lower than Sale's 6.1. Honorable Mention: Mookie Betts, CF.
New York Yankees (91-71) - Aaron Judge, RF (.284 Avg, 52 HRs, 114 RBIs, 9 SB, 8.1 WAR)
Aaron Judge was just supposed to play like a normal rookie fighting for a starting spot would, but he put up a potential AL MVP season. He struck out far too often (208 K's) but his .284/52/114 line is astounding. His WAR (8.1) was also almost 3 entire wins ahead of the next best player, Luis Severino. Severino's 14-6/2.98/230 line is a great year out of the new Ace, but there's no way that's going to beat Judge. Honorable Mention: Luis Severino, SP.
Tampa Bay Rays (80-82) - Logan Morrison, 1B (.246 Avg, 38 HR, 85 RBIs, 2 SB, 3.6 WAR)
The Rays got 12 more wins this year, but their 2016 team MVP Evan Longoria, the face of the franchise, put up just an above-average .261/20/86 line. Corey Dickerson was the team's All-Star representative, and a .282/27/62 line is arguably better than Longoria's year. Kevin Kiermaier led the team in WAR (5.1) but that's mostly from his defense and not his .276/15/39 line. The team leader in homers and OPS was Logan Morrison. His .246 Average looks like it would prevent him from being the best on the team, but his .353 On-Base Percentage actually led the team. On-Base the most AND the biggest power hitter? That's a MVP. Chris Archer (10-12, 4.07, 249) had a down year and no one else stepped up on the pitching side, so Morrison is your MVP. Honorable Mention: Kevin Kiermaier, CF; and Corey Dickerson, LF.
Toronto Blue Jays (76-86) - Marcus Stroman, SP (13-9, 3.09 ERA, 164 K's, 1.31 WHIP, 6.0 WAR)
Arguably the most important statistic to determine value is Wins Above Replacement (WAR), and Marcus Stroman was the leader. His low ERA (3.09) and team-leading wins (13) were good for a team that otherwise had a god-awful rotation. The 2016 team MVP Josh Donaldson had a worse, but still strong, 2017 campaign with a .270/33/78 line. As far as batting goes, he was actually one-upped by 1B Justin Smoak (.270/38/90), but Donaldson's speed and fielding was better. Roberto Ozuna's 39 Saves is pretty good, but an ERA over 3 won't put him in contention. Honorable Mention: Justin Smoak, 1B.
Baltimore Orioles (75-87) - Jonathan Schoop, 2B (.293 Avg, 32 HRs, 105 RBIs, 1 SB, 5.1 WAR)
For the second straight year, the best Orioles player isn't Manny Machado. Jonathan Schoop had similar power numbers to Manny Machado (32/105 to Machado's 33/95), but he could actually hit for contact (.295 > .259). Their defense was very similar as well, and that is shown with Schoop leading the team in overall WAR. The starting rotation was god awful, and Zach Britton, last year's MVP, only got 15 Saves this year. Honorable Mention: Manny Machado, 3B.
AL CENTRAL
Cleveland Indians (102-60) - Corey Kluber, SP (18-4, 2.25 ERA, 265 K's, 0.87 WHIP, 8.1 WAR)
The 2016 MVP one-upped his incredible campaign last year with an even more Cy Young-deserving resume. Carlos Carrasco (18-6/3.29/226) would be the top ace on any other club. Jose Ramirez came out of nowhere to rack up contact (.318) and power (29/83) close to an MVP level. Francisco Lindor offered that (.273/33/89) with incredible fielding. Edwin Encarnacion certainly provided power (38/107) but needed a bit more contact (.258) to contend. Honorable Mention: Jose Ramirez, 3B.
Minnesota Twins (85-77) - Ervin Santana, SP (16-8, 3.28 ERA, 167 K's, 1.13 WHIP, 4.8 WAR)
The Twins went from 59 wins last year to making the AL Wild Card game. Talk about a turnaround. In this team's case, the WAR leader wasn't the MVP. Byron Buxton's 5.1 WAR led the Twins, but his fielding and speed (29 SB) outweighed his for-par hitting statistics (.253/16/51). What the Twins did find is a potential ace (finally). Ervin Santana had an all-around impressive year, enforced by his All-Star nod. Brian Dozier (.271/34/93) was the 2016 MVP, but his numbers were worse this year in every category. Eddie Rosario (.290/27/78) had better contact and similar power numbers to Miguel Sano (.264/28/77), but no one comes close to Santana's level of importance. Honrable Mention: Brian Dozier, 2B.
Kansas City Royals (80-82) - Eric Hosmer, 1B (.318 Avg, 25 HRs, 94 RBIs, 6 SBs, 4.0 WAR)
In what might be his last year as a Royal, Eric Hosmer put up a killer .318/25/94 hitting line. The only reason he finished behind Lorenzo Cain in WAR was because his fielding contribution was limited playing First Base. Cain hit .300, but his 15/49 power line was only okay. Mike Moustakas had incredible power (38/85), and his .272 average gives him a decent case. No one on the pitching staff, not even the 2016 team MVP Danny Duffy with a team-best 3.81 ERA (yeah, not good), had a year even close to being considered MVP level. Honorable Mention: Lorenzo Cain, CF; and Mike Moustakas, 3B.
Chicago White Sox (67-95) - Jose Abreu, 1B (.304 Avg, 33 HRs, 102 RBIs, 3 SB, 4.7 WAR)
The White Sox had a rough year, and the defending team MVP Chris Sale was the MVP for the Red Sox this year, so this year's title was a shootout between two hitters: Jose Abrea and Avisail Garcia. Avi's .330 Average was astounding, but Abreu had 22 more RBI's and almost twice as many homers. Abreu's WAR is 0.2 above Avisail Garcia, and that's the ultimate deciding factor. No starter had more wins than losses, so that goes to show how atrocious the pitching was. Honorable Mention: Avisail Garcia, RF.
Detroit Tigers (64-98) - Nick Castellanos, 3B (.272 Avg, 26 HRs, 101 RBIs, 4 SB, 0.7 WAR)
Arguably the Tigers four best performers, Justin Verlander, JD Martinez, Alex Avila and Justin Upton, are all on different teams now. So....who's left? Sadly, not very many legitimate options. With Verlander gone, no starter has more wins than losses. The best qualifying batting average left is Nick Castellanos' .272, and his 26/101 power numbers are good enough to be the best hitter left since Miguel Cabrera finally had a rough year. If Justin Wilson stayed healthy and had more than 13 Saves to go with his 2.68 ERA and K/9 ratio of over 12, he'd be front of the line. Honorable Mention: Justin Wilson, CP.
AL WEST
Houston Astros (101-61) - Jose Altuve, 2B (.346 Avg, 24 HRs, 81 RBIs, 32 SBs, 8.3 WAR)
There were a lot of incredible players on this World Series-winning Astros club, but man is Jose Altuve in a league of his own. He was the ultimate five-tool player this year. Carlos Correa's .315/24/84 line would be good enough to win MVP on almost any other team. George Springer's team-leading 34 Homers and 85 RBI's makes him valuable, especially with his fielding prowess, but it's impossible to top Altuve. Dallas Keuchel (14-5/2.90/125) would have come close had he stayed healthy for the entire year. Honorable Mention: Carlos Correa, SS.
Los Angeles Angels (80-82) - Mike Trout, CF (.306 Avg, 33 HRs, 72 RBIs, 22 SBs, 6.7 WAR)
No surprises here, but one fact that may surprise you is the fact he didn't actually lead the team in WAR. That's right, Andrelton Simmon's defense at Shortstop was good enough to post a 7.1 WAR, even with only-average .278/14/69 hitting line. Albert Pujols' 101 RBI's led the team, so he'll get some slight consideration despite a mediocre .241 Average and not fielding at all. No one else hit about .280 or reached 20 homers. The best ERA out of starters with over 20 starts is 4.15 ERA, so that goes to show how poor the starters were. Honorable Mention: Andrelton Simmons, SS.
Seattle Mariners (78-84) - Nelson Cruz, DH (.288 Avg, 39 HRs, 119 RBIs, 1 SB, 4.1 WAR)
As far as hitting, Nelson Cruz absolutely raked with a .288/39/119 line. His biggest limitation is the fact that he spent most of the time as the DH, but it was still enough to edge out last year's MVP Robinson Cano (.280/23/97). Kyle Seager and Mike Zunino each popped at least 25 Homers and Jean Segura hit .300, but with a staff where Felix Hernandez was poor when not injured and only James Paxton pitched under a 4.35 ERA, they weren't going to have a winning record this year. Honorable Mention: Robinson Cano, 2B.
Texas Rangers (78-84) - Elvis Andrus, SS (.297 Avg, 20 HRs, 88 RBIs, 25 SBs, 4.7 WAR)
Elvis Andrus led the team in WAR, and with him being good at all five tools, it's not hard to see why. Joey Gallo popped 41 Homers but hit an awful .209. Nomar Mazara had 101 RBI's but only had 20 Homers and a .745 OPS. Rougned Odor (30 HR) and Mike Napoli (29 HR) had power, but neither player hit over .205. Adrian Beltre was the 2016 MVP, and he had a pretty good year (.312 Avg) but didn't even have 350 AB's, so that doesn't qualify. Only Andrew Cashner had a starting ERA under 4, and no player had more than 11 Saves. Honorable Mention: Andrew Cashner, SP.
Oakland Athletics (75-87) - Khris Davis, LF (.247 Avg, 43 HRs, 110 RBIs, 4 SBs, 2.5 WAR)
The 2016 team MVP wins it again this year with a killer 43/110 power line. Three players are ahead of him in WAR, but they must be for defense because Jed Lowrie (.277/14/69) only hit average, Matt Chapman (.234/14/40) was mediocre at the plate and Matt Olson (.259/24/45) didn't even have 200 AB's. The best ERA in the rotation was 4.19 and the most saves anyone had was Santaigo Casilla's 16. Honorable Mention: Matt Olson, RF
NL EAST
Washington Nationals (97-65) - Max Scherzer, SP (16-6, 2.51 ERA, 268 K's, 0.90 WHIP, 7.6 WAR)
This Nationals team had so many good players on it, they should have gotten past the NLDS. The best of them all was the reigning 2016 team MVP and likely NL Cy Young winner Max Scherzer. The 268 Strikeouts alone makes him stand apart. Stephen Strasburg had a nearly identical ERA (2.52) and Gio Gonzalez had one fewer win (15) and still had a great ERA (2.96). Ryan Zimmerman (.303/36/108) had an unbelievable season, being the best hitter on the roster. Anthony Rendon (.301/25/100), Bryce Harper (.319/29/87) and Daniel Murphy (.322/23/93) could have all been MVP's of other teams. Still, when you have the likely NL Cy Young winner on the team, you can't really pick anyone else. Honorable Mention: Stephen Strasburg, SP; and Anthony Rendon, 3B
Miami Marlins (77-85) - Giancarlo Stanton, RF (.281 Avg, 59 HRs, 132 RBIs, 2 SBs, 7.6 WAR)
This might be the easiest call yet. Giancarlo Stanton's 59 Homers really had us thinking we'd see someone get 60 without steroids again (I personally still hold Roger Maris as the All-Time record holder at 61). Marcell Ozuna (.312/37/124) also had a phenomenal season next to Stanton in the outfield and the batting order. Dee Gordon's .308 Average and whopping 60 Stolen Bases put him as the best infielder on the team. Jose Urena's 3.82 ERA and 14 Wins were both the best on the team, so not a great rotation in Miami. Not a single reliever had under an ERA under 3, so the entire pitching staff sabotaged their chances at success. Honorable Mention: Marcell Ozuna, CF
Atlanta Braves (72-90) - Freddie Freeman, 1B (.307 Avg, 28 HRs, 71 RBIs, 8 SBs, 4.5 WAR)
The Braves weren't the worst team in baseball this year, but for back to back seasons Freddie Freeman is the best Brave. He led the team in pretty much every single hitting category. Only Ender Inciate (.304) got near his batting average. Matt Kemp was second in homers in 19 and Nick Markakis had 5 more RBI's, but with .276 and .275 Averages respectively, their contact was just slightly above average. The best starting ERA was 4.26 (R.A. Dickey) and the most wins was 11 (Julio Teheran), so once again a club's success was limited by poor pitching. Honorable Mention: Ender Inciarte, CF
New York Mets (70-92) - Jacob DeGrom, SP (15-10, 3.53 ERA, 239 K's, 1.19 WHIP, 5.0 WAR)
The recent success for the Mets was not maintained in an awful 70-win campaign. Last year's MVP Noah Syndergaard was only healthy enough to make 7 starts this year, so the new ace Jacob DeGrom picked up where he left off and was the most irreplaceable player on the roster (5.0 WAR). It seemed the whole team was injured at one point, with only two players over 410 At Bats. Jay Bruce (29/75) and Michael Conforto (27/68) were the best power hitters and both ended with 104 Hits. No other starter had under a 4.70 ERA, and closer Addison Reed only managed 19 Saves. Honorable Mention: Michael Conforto, LF
Philadelphia Phillies (66-96) - Aaron Nola, SP (12-11, 3.54 ERA, 184 K's, 1.21 WHIP, 4.3 WAR)
The supposed up-and-coming Phillies actually lost more this year than last year. The 2016 MVP Odubel Herrera (.281/14/56) had an okay year with nearly identical numbers to last year, except his WAR (2.2) is a whole 2 wins lower. Maikel Franco led the team in homers (24) and RBI's (76), but his contact (.230) wasn't there and he's slow as hell. Cesar Hernandez's .294 Average led the team, and Aaron Altherr (.856) led in OPS. Only one starter had more wins than losses, but that starter was Aaron Nola, who also was the only starter with an ERA under 4.25 and more than 140 Strikeouts. Honorable Mention: Odubel Herrera, CF
NL CENTRAL
Chicago Cubs (92-70) - Kris Bryant, 3B (.295 Avg, 29 HRs, 73 RBIs, 7 SBs, 6.1 WAR)
Although the 2016 NL MVP didn't put up similar numbers to that campaign, he was still definitely the Cubs' most valuable player this year. Anthony Rizzo (.273/32/109) had an incredible hit line and even had more stolen bases, but with less of a fielding impact, a worse OPS (.899<.946) and a lower WAR (4.3<6.1), Kris Bryant still has a better resume. No other hitter came close to those two. Last year, fantastic pitching gave Kris Bryant a run for his money for the team MVP, but with only Kyle Hendricks having an ERA under 3.5 and Wade Davis limited to 32 Saves, no arms contended with bats. Honorable Mention: Anthony Rizzo, 1B.
Milwaukee Brewers (86-76) - Travis Shaw, 3B (.273 Avg, 31 HRs, 101 RBIs, 10 SBs, 4.0 WAR)
The rebuild is ahead of schedule for the Brew Crew, but the decline of 2016 MVP Ryan Braun might be as well. Travis Shaw, however, blossomed in his first full season as a starter, putting up nearly identical numbers to Anthony Rizzo. Eric Thames, who had a monster start to the season, had the same amount of Home Runs (31) but 38 fewer RBI's and hit for a mediocre .247 Average. Domingo Santana (.278/30/85) also put up great hitting numbers and had a better OPS than Shaw, but Shaw's WAR is a whole win higher than Santana's. The only player with a WAR identical to Shaw's was starter Chase Anderson (12-4/2.74/133), who if he had stayed healthy would have been an NL Cy Young candidate. No, seriously. Corey Knebel was also one of the best closers in all of baseball with a 1.78 ERA, 39 Saves (T-3rd in NL) and an NL-reliever-leading 126 Strikeouts. Had the Brewers maintained leads down the stretch and put Corey Knebel in the driver's seat to make the playoffs (which they couldn't), he would have had a serious claim to the Most Valuable Player throne. Honorable Mention: Chase Anderson, SP; and Corey Knebel, CP
St. Louis Cardinals (83-79) - Tommy Pham, LF (.306 Avg, 23 HRs, 73 RBIs, 25 SBs, 6.3 WAR)
Whoa, since when is Tommy Pham a five-tool outfielder? His .306/23/73 line with 25 Stolen Bases and a good fielding year contribute to his team-leading 6.3 WAR. No one else was even close as far as WAR. New starter Paul DeJong (.285/25/65) put up the next-best numbers at the plate, with Matt Carpenter (.241/23/69) having a disappointing year given his talent. The 2016 team MVP Carlos Martinez (12-11/3.64/217) had more strikeouts and the same WHIP (1.22) as last season's campaign, but with four fewer wins, two more losses and an ERA decently worse, he's not going to win the award this year. Seung Hwan-Oh's 20 Saves led the team, so no reliever is a contender too. Honorable Mention: Paul DeJong, SS
Pittsburgh Pirates (75-87) - Andrew McCutchen, CF (.279 Avg, 28 HRs, 88 RBIs, 11 SBs, 2.5 WAR)
The 2016 MVP Starling Marte couldn't stay healthy, but even if you average his numbers over a full season, he still only had a .275/14/62 line. Former NL MVP Andrew McCutchen (.279/28/88) had a much better line, and WAR-leading Josh Harrison was behind Cutch in every hitting category and only had one more stolen base. Josh Bell's power numbers (26/90) were great, but a .255 Average, being slow and mediocre defense at the limited First Base position keeps him out of the race. No starter, not even Gerrit Cole, had an ERA under 4, and Felipe Rivero's 21 Saves aren't enough to be relevant. Honorable Mention: Josh Harrison, 2B.
Cincinnati Reds (68-94) - Joey Votto, 1B (.320 Avg, 36 HRs, 100 RBIs, 5 SBs, 7.5 WAR)
The Reds absolutely sucked once again, but 2016 team MVP Joey Votto still put together a resume that gives him a serious voice for the NL MVP. Scooter Gennett (.295/27/97) put together an incredible breakout year, but nothing contends with Votto's insane numbers. Outfielders Adam Duvall (31/99) and Scott Schebler (30/67) both had fantastic power numbers but hit under .250. The lowest ERA of qualified starters was a 4.77, so that goes to show why the Reds didn't reach 70 Wins AGAIN. Honorable Mention: Scooter Gennett, 2B.
NL WEST
Los Angeles Dodgers (104-58) - Justin Turner, 3B (.322 Avg, 21 HRs, 71 RBIs, 7 SB, 5.7 WAR)
This Dodgers team was one game away from a World Series title, and they certainly had the players to do that. 2016 team MVP Corey Seager (.295/22/77) had another great season, but he was actually out-hit by another infielder: Justin Turner. He boasted an impressive .322, had one fewer homer, six fewer RBI's but a better OBP, OPS and a team-leading 5.7 WAR. Their defensive contributions were about the same, so the advantage goes to Turner. Cody Bellinger, the likely NL Rookie of the Year, exploded on to the scene with 39 Homers and 97 RBI's, but a moderate .267 Average and inconsistent fielding keep him from contention. Outfielders Chris Taylor (.288/21/72) and Yasiel Puig (.263/28/74) also had good years at the plate, but not good enough for consideration. Clayton Kershaw (18-4/2.31/202) is once again an NL Cy Young candidate, but actually had worse numbers than last year. Alex Wood (16-3/2.72/151) also had a breakout year, but obviously not as good as Kershaw. Kenley Jansen's 1.32 ERA, 41 Saves and 109 K's made him one of the best closers in the NL, but his WAR of 3 doesn't come close to the WAR's of Justin Turner (5.7) and Corey Seager (5.6). Honorable Mention: Corey Seager, SS
Arizona Diamondbacks (93-69) - Paul Goldschmidt, 1B (.297 Avg, 36 HRs, 120 RBI's, 18 SBs, 5.8 WAR)
The D'Backs went from 69-93 in 2016 to 93-69 a year later. Last year's MVP Jean Segura is on the Mariners now, so it will be a fresh face, and it's almost impossible not to automatically nominate Paul Goldschmidt. The NL MVP underdog put up .297/36/120 hitting line with 18 Stolen Bases and a great fielding year. The only reason he trails starter Zack Greinke (17-7/3.20/215) in WAR (5.8<6.3) is because his defensive contribution is limited playing at first. Jake Lamb certainly had power (30/105), but a .248 Average eliminates him from contention. No one else had more than 20 homers or an average matching Goldschmidt's. Robbie Ray (15-5/2.89/218) actually had just about as good of a year a Greinke, while no hitter came close to Goldschmidt, making him much more valuable. Honorable Mention: Zack Greinke, SP
Colorado Rockies (87-75) - Nolan Arenado, 3B (.309 Avg, 37 HRs, 130 RBIs, 3 SB, 7.2 WAR)
The Rockies got into the Wild Card game after a losing record in 2016, and that team's MVP won the title again. Nolan Arenado (.309/37/130) put together another fantastic year at the plate and won the NL Gold Glove at Third Base. Charlie Blackmon (.331/37/104) put together just as good of a hitting campaign. Only the lack of a Gold Glove and a worse WAR puts him behind Arenado. Both DJ Lemahieu (.310) and Gerardo Parra (.309) could hit for contact, but no power. Both Mark Reynolds (30/97) and Trevor Story (24/82) provided power, but neither player hit for contact. The lowest ERA by anyone with over 20 Starts is a 4.10 (Kyle Freeland) and no one had more than 11 Wins. While Greg Holland's 41 Saves is impressive, 3.61 ERA prevents him from consideration. Honorable Mention: Charlie Blackmon, CF
San Diego Padres (71-91) - Wil Myers, 1B (.243 Avg, 30 HRs, 74 RBIs, 20 SBs, 2.1 WAR)
The Padres got three more wins than last year but still sucked. The 2016 team MVP Wil Myers didn't. His 138 Hits, 30 Homers, 74 RBIs, and 20 Stolen Bases all led the team, and despite his mediocre .243 average, no one else was any better. No player with over 400 At Bats hit .270, and Hunter Renfroe was the only other player with over 20 homers. Jhoulys Chacin (13-10/3.89/153) was the best starter, but no pitcher with a 3.89 ERA will be a team MVP. Once Brad Hand took over as the closer, he was lights out with a 2.16 ERA on a bad staff. Honorable Mention: Brad Hand, RP.
San Francisco Giants (64-98) - Buster Posey, C (.320 Avg, 12 HRs, 67 RBIs, 6 SBs, 4.0 WAR)
My god, this is the worst Giants team in my lifetime. If you told me that the Giants and the Tigers would have the worst records in baseball, worse than the Phillies, Braves and Padres, I would have laughed. No one reached 20 Homers or even 80 RBIs, and the lowest ERA out of qualified starters was 4.42 (Jeff Samardzija). Buster Posey's .320 Average and .861 OPS were the best individual statistics out of anyone on the roster. If Eduardo Nunez played more than 76 Games, his .308 Average would have put him into consideration. If Brandon Crawford (.253/14/77) had better hitting numbers to back up his Gold Glove defense at Shortstop, he would have been a candidate too. Madison Bumgarner was healthy enough to play over half a season (17 Starts), he would have been able to defend his 2016 team MVP campaign, but a 4-9 record over 17 Starts shows he might not have been able to even healthy. Honorable Mention: Brandon Crawford, SS.
Once again, a good number of the team MVP's were indeed the most marketed players, but for some teams, their winners were surely a surprise. Nick Castellanos of the Tigers is by far the biggest one.
I'm debating writing an article on where I think MLB free agents should land. Do you think I should do it?
Questions? Comments? Concerns? Please let me know!
Thank You and God Bless,
Samuel R. Fuller
---