Packers Training Camp by Position: Quarterbacks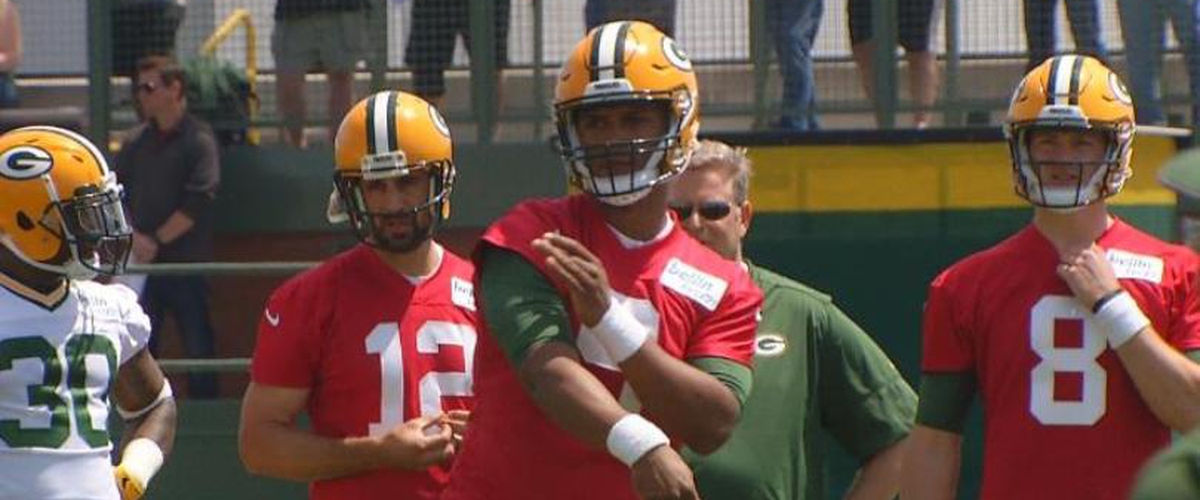 Training camp has finally kicked off, meaning football games that count are about five weeks away. While other teams' camps may have the intrigue of a Starting Quarterback battle, Green Bay has gone with Mr. Rodgers for a decade now. However, the race for QB2 should be one of the more interesting ones...
QUARTERBACKS:
Aaron Rodgers - 34, 14th season, 142 starts, $20.563M Salary
The only question mark surrounding Aaron Rodgers is not if, but when he'll get his well-deserved extension (which will undoubtedly make him the highest-paid player in history). He and Tom Brady are in a tier of their own as far as current QB's go, and at only 34, there's a lot more elite football to come from A-A-Ron. Just please stay healthy, okay?
DeShone Kizer - 22, 2nd season, 15 career starts, $690K Salary
Kizer led the NFL in Interceptions (22) last year, and yet, he's still the current favorite to earn the back-up spot behind one of the greatest QB's of this generation. He's already tallied 15 starts before turning 23, and Mike McCarthy thinks he can work wonders in developing him. Hell, it worked with Rodgers. After a week of practice, Kizer looks better than Brett Hundley, and he's under contract for the next three seasons. After what Packers fans endured watching Hundley start last year, Kizer may have won the QB2 spot before ever stepping foot in Green Bay.
Brett Hundley - 25, 4th season, 9 career starts, $761K Salary
I'm a little bit surprised Brett Hundley is still on Green Bay's roster. I don't think he's the worst QB to ever don a Packers uniform, but he made a lot of enemies in Wisconsin by playing poorly through most of his nine starts last year. He has one year left and cutting him would save over $700K of his $761K Salary, so if I were new GM Brett Hundley, I'd send his bags packing sooner than later.
Tim Boyle - 23, 1st season, 0 career starts, $480K Salary
Barring a miracle, there's no way Tim Boyle will make the 53-man roster come September. That being said, there is a practice squad spot to play for, and last year, Taysom Hill's camp performance earned him a spot on New Orleans' active roster. Physically, Boyle measures out a lot like Aaron Rodgers did. Optimists will say his collegiate struggles can be reasonably blamed on enduring four different Offensive Coordinators and four different systems in his four seasons. Pessimists will see his 12 Touchdowns and 26 Interceptions in college as a major concern, as no starting NFL quarterback posted numbers that bad in college, especially not at a poor program like Eastern Kentucky. Whatever your take, it should be noted that Mike McCarthy was confident enough to cut Joe Callahan and give Boyle his training camp spot.
SUMMARY:
Aaron Rodgers: QB1
DeShone Kizer: QB2
Brett Hundley: Misses the cut, unlikely to return
Tim Boyle: Misses the cut, possible practice squad candidate