The Buck Stops Here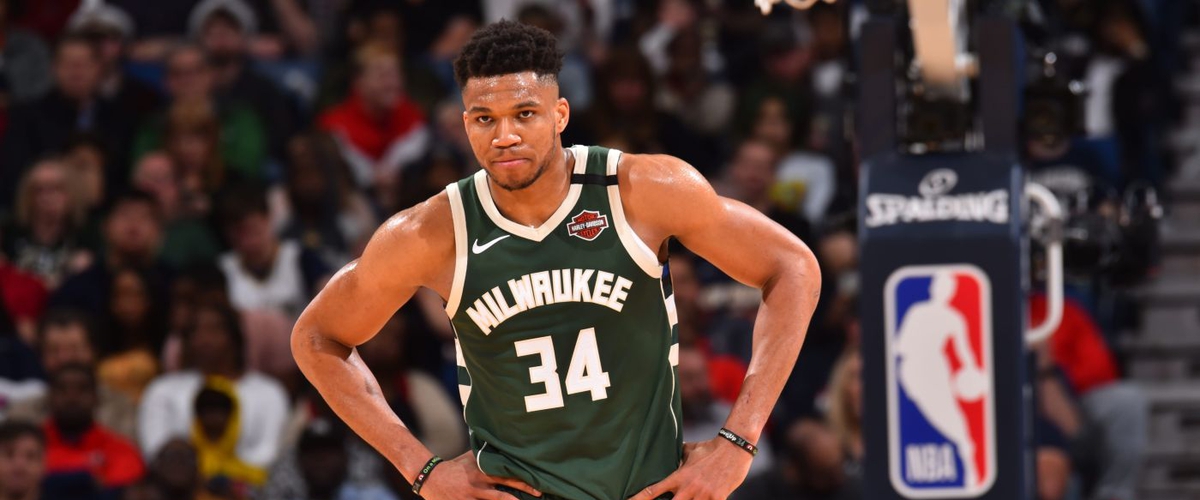 In a surprising turn of events, the Eastern Conference is officially wide open.
In the biggest upset of the NBA playoffs, the Miami Heat eliminated the Milwaukee Bucks in 5 games to advance to the Eastern Conference Finals.
For the 2nd straight season the Bucks had the best regular season record in the NBA and failed to make it to the finals. Giannis Antetokounmpo injured his ankle in game 3 then aggravated the same ankle in game 4, an injury that sidelined him for game 5. The series was just about over with him playing, but not having him in game 5 solidified the Miami Heat winning the series.
Now that the Bucks are officially on vacation, some burning questions need to be answered this offseason. Let's dive into the biggest issues that Milwaukee faces this fall.
Does Milwaukee have enough to convince Giannis to stay?
All Giannis Antetokounmpo could do was sit on the sideline and watch his season end.
Milwaukee proved yet again that they don't have enough to win a championship, and with Khris Middleton, Eric Bledsoe, George Hill and Brook Lopez all signed to multi-year deals, it doesn't seem like the Bucks have wiggle room to make new additions to the roster. With limited cap space the Bucks would have to pull off trades to improve the roster, but the problem is they don't have attractive trade pieces so Giannis needs to do some soul searching.
Antetokounmpo doesn't seem to be a player that's interested in team hopping and forming super teams, but it's something that he needs to consider in order to get over that hump. He has to decide on what's important, loyalty and the huge contract extension he's going to get, or cementing his legacy with a championship. With rumors swirling about Golden State, Toronto and Miami placing their bids, Giannis' free agency will be a topic of conversation for the next couple of months.
Milwaukee needs a legit 3rd star in order to win
The combination of Giannis Antetokounmpo and Khris Middleton seems to work for the regular season, but it doesn't translate to playoff success.
Even though Middleton finally showed up in the playoffs when the Bucks needed him, it wasn't enough to compete. Eric Bledsoe once again vanished when the lights got bright and proved that he is not a reliable 3rd option. If Milwaukee is going to convince Giannis to stay put they need a consistent 3rd scoring option, because when he is not on the floor the Bucks scramble for offense.
Milwaukee needs a reliable ball handler (Chris Paul) who can score and shoot (Once again Chris Paul) and can facilitate the offense. Eric Bledsoe would be the obvious trade option but the contracts could be a major issue. Chris Paul has roughly 2 years and $84 million left on his contract and Bledsoe signed a 4 year, $70 million extension last offfseason. Milwaukee can definitely find a way to pull this off but will Oklahoma City be willing to accept is the question. Chris Paul proved he can still contribute to a team, but a 35 year old point guard past the prime of his career may not be enough.
What to do with Mike Budenholzer?
Winning Coach of the Year and have the league's best record doesn't seem to hold a lot of weight for coaches anymore. That seems to be the case with Mike Budenholzer.
A proven coach under the Gregg Popovich system, Budenholzer has four championships as an assistant and has a 327-232 (.585) career record as a head coach, but has yet to take a team to the finals or win a championship as a head coach. For the last two years his teams have absolutely collapsed in the playoffs when it mattered and that can be alarming. He's the right coach for that system and Giannis seems to trust and have a good relationship with Budenholzer, so keeping him onboard seems to be the best option if Giannis decides to stay long term.
With all the talent that Milwaukee has had the last couple of seasons, it appears that Mike Budenholzer has taken this Bucks team as far as they're going to go.
Milwaukee has a lot of decisions to make this offseason, it might be a good idea to consider blowing some things up in that organization.
---