Huskies have turned their season around with offense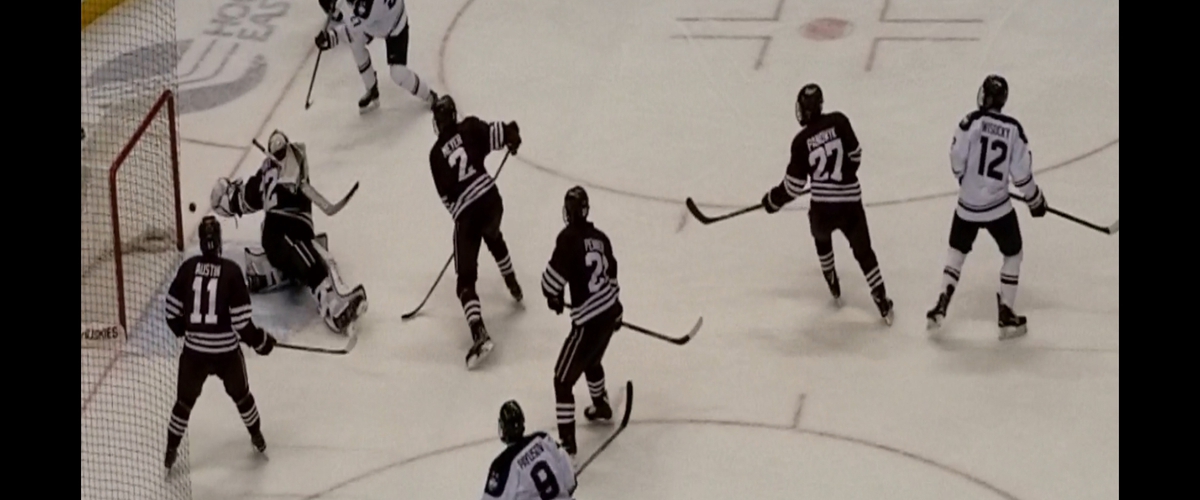 After an exciting win last night, their fifth in six games, the Huskies have turned their season on its head. A big win against UMass last Tuesday and a 4-1 win last night against #16 Colgate has put UConn at the top of the offensive production of Hockey East. The Huskies have 41 Hockey East goals and 60 overall for top marks over Boston College(36) in the conference.
The UConn offense began to click after their 4-1 win against Vermont back on November 27. Add in the return of forward Alexander Payusov and the Huskies have outscored their opponents 24-11 in their last six games. Payusov has had at least one point in every game since his return(3g)(3a).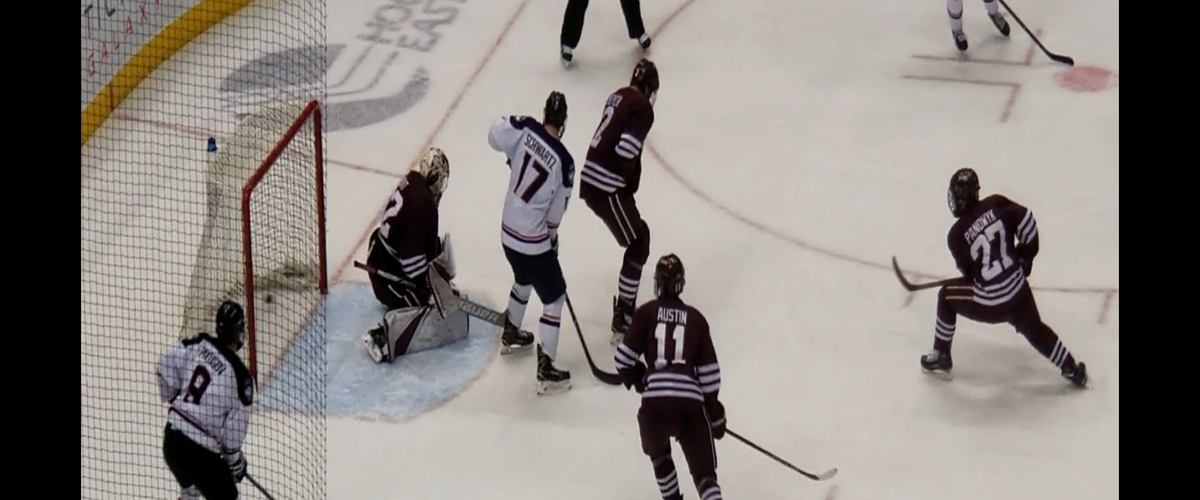 Another reason for the recent uptick in play is the Huskies improvement on the power play. They have been finding a way to capitalize and put pressure on their opponents when being a man up. This also has come from winning more face offs and some pretty good puck movement along the blue line. Last night the Huskies jumped on a 5-3 man advantage to put the game out of reach. Starting defenseman Johnny Austin scored what would be the game winner on the power play and shortly after forward Maxim Letunov put the game out of reach for Colgate with a second power play goal.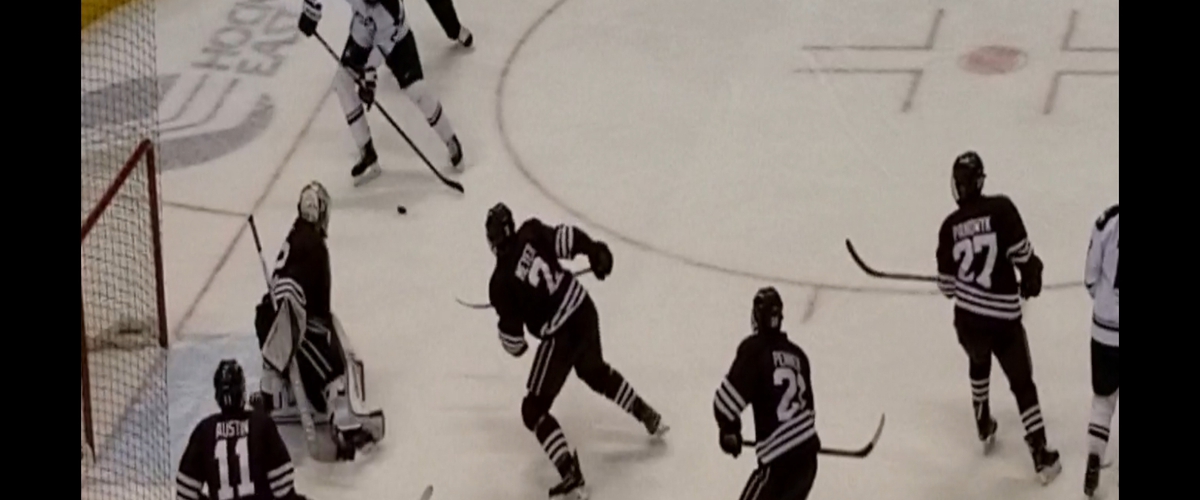 UConn holiday break will keep the Huskies off the ice until they play Boston College on December 30. The Huskies return home to the XL Center to play instate rival Quinnipiac on January 2.
UConn has opportunities to win games against UNH, Merrimack, and another matchup against Umass. And it certainly wouldn't hurt if they could rise to the occasion and steal a game from B.C., Providence.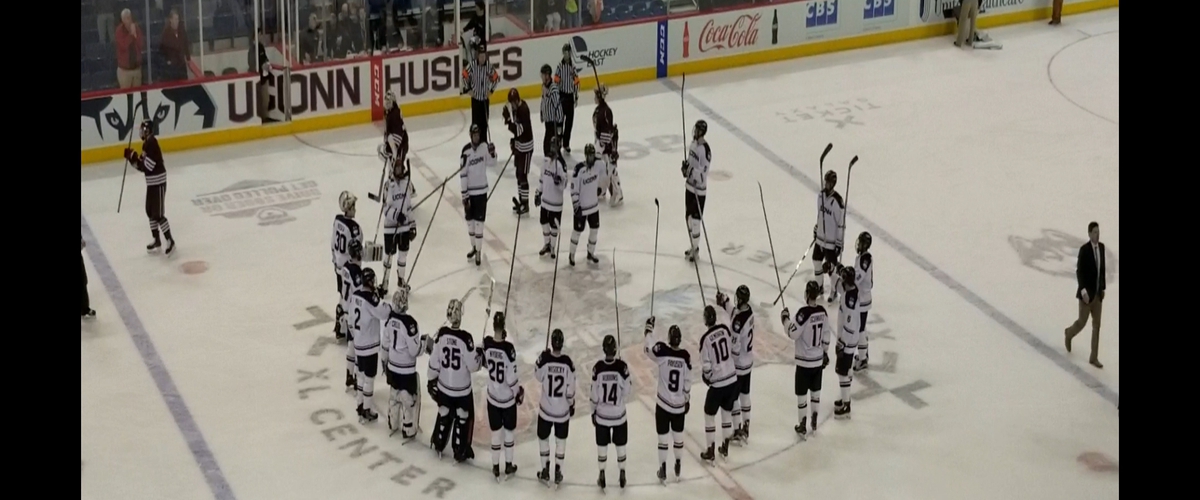 Break Aways:
UConn's offensive output thus far has already matched what they put out for the entire 2014-2015 season(41g).
UConn goalie Adam Huska continues to impress and be the lynch pin to UConn's success. In his last five games Huska has only allowed seven goals. He also has not allowed more than two goals in a game since November 17. The bad news is the goaltending behind him has been far less than stellar and if the Huskies need a win and Huska needs a break Coach Cavanaugh could be faced with a difficult decision.
Joeseph Masonius made sure to get the last penalty of each period. He did score a goal but took some bad penalties that put the Huskies on the defense. UConn held Colgate scoreless in six opportunites.
UConn is currently sitting tied for fifth place in Hockey East and if they continue to play this well they will finally secure that elusive first playoff win, and they could do it at home.