Red Sox get Nathan Eovaldi for Jalen Beeks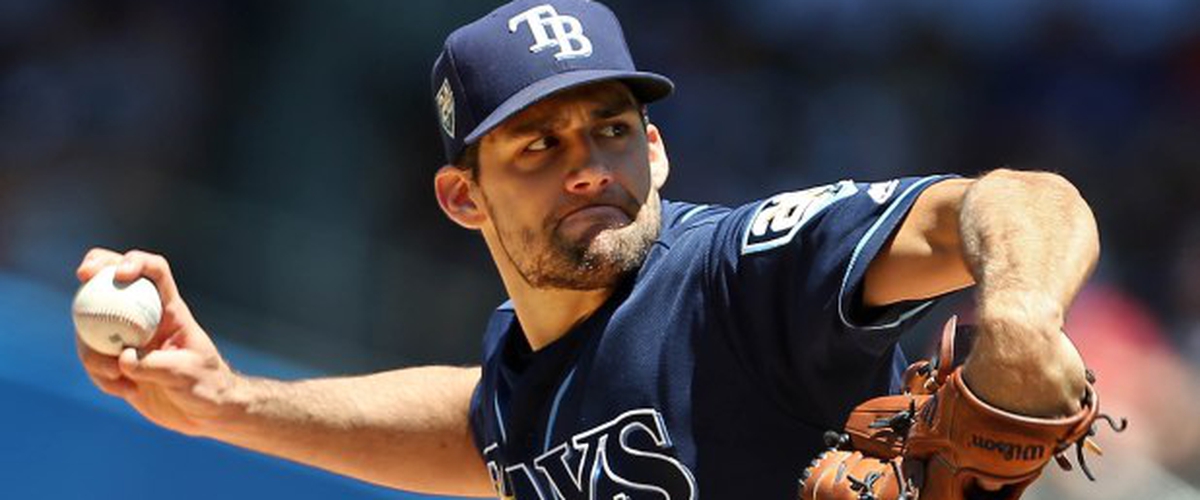 Nathan Eovaldi has shown some brilliance in his career, but can he do it in Boston?
Almost 12 hours after the New York Yankees announced a deal with the Orioles for closer Zach Britton, the Red Sox responded with a move of their own in adding hard throwing right hander Nathan Eovaldi from the Tampa Bay Rays.
Eovaldi, 28, is 3-4 in 10 games pitched. After tearing his second UCL tear in 2016, he sat out all of 2017 rehabbing. He signed with the Rays while he was rehabbing, and showed enough progress for them to pick up an option for 2018. He was dazzling for the Rays in his first start in over a year, throwing 6 no-hit innings before hitting his pitch limit.
In 57.0IP, Eovaldi boasts his lowest WHIP and his highest K/9IP since his elbow injury. He's showing flashes of brilliance with a mixture of struggle, but after a year and a half away from the game this can be expected. The Red Sox see potential in Eovaldi to be a back end of the rotation filler while Eduardo Rodriguez and Stephen Wright sit on the disabled list. With three years spent working with and against American League East teams, he's familiar with opponents.
He's an innings eater, and with the Yankees still looking to get better the move was necessary to make any potential upgrades going forward. The return for Tampa Bay was not extravagant, but reasonable. Jalen Beeks' short time in the MLB was nothing short of abysmal, posting a 12.79ERA in 6.1IP. But, the Rays see that he's raw and can be some sort of a fringe pitcher in the majors. Maybe.
Eovaldi is not permanent. In fact I see this as a substitute for Rodriguez until he's activated off the DL Until then, it's a battle between Eovaldi and Drew Pomeranz on who get's the 5th slot - loser getting demoted to the bullpen. Cora is fond of Pomeranz, but this move would not have been made without reason and with a team in dire need to get an arm (ha!) up on the opposition this feel like a no lose situation. Let's hope this pushes them to pitch their best as we push past the Trade Deadline and into August.
---